The State University of New York (SUNY) Board of Trustees today approved Dr. Warren M. Hilton as the next President of Onondaga Community College. When Hilton takes office July 1 he will become OCC's 9th President and the College's first Black President. He succeeds Dr. Casey Crabill who is retiring after 9 years at the College.
Hilton comes to OCC from Kutztown University in Pennsylvania where he is Vice President for Enrollment Management and Student Affairs. He has also held administrative roles at the Community College of Philadelphia, Drexel University in Philadelphia, Moravian College in Bethlehem, PA, Johns Hopkins School of Public Health in Baltimore, Stevenson University in Stevenson, MD, and University of Maryland-College Park. He earned bachelor's and master's degrees at Indiana University of Pennsylvania, and a doctorate at Drexel University.
"Thanks to the extraordinary work Dr. Crabill did during her tenure, and the incredible support we've received from our County and State partners, Onondaga Community College has an outstanding reputation nationally. That was evident in both the quality and quantity of exceptional administrators who expressed their desire to become the next President of OCC. Our Board of Trustees was proud to unanimously approve Dr. Warren Hilton as OCC's 9th President, and we thank the SUNY Board of Trustees for doing the same. We look forward to working with Dr. Hilton to serve students as Central New York's partner in education for success," said OCC Board of Trustees Chair John P. Sindoni, Esq.
"I am humbled and honored to be selected as Onondaga Community College's next President. Everyone with whom I have met has demonstrated that OCC is a student-centered institution and poised to have an even greater impact upon current and future students and economic growth in the region. I look forward to collaboratively planning for and working toward OCC's bright future," said incoming Onondaga Community College President Dr. Warren Hilton.
Due to the retirement of President Casey Crabill at the end of the current fiscal year, the Onondaga Community College Board of Trustees seeks confidential nominations and expressions of interest for the College's ninth President. The successful candidate will build upon the accomplishments the College made under the leadership of President Crabill and lead the institution to greater heights as it continues to provide quality educational programs and services to residents of Central New York.
This website provides information regarding the opportunity and the search process, including the Presidential Profile, timeline, search committee, and how to apply. In addition, updates will be periodically posted as milestones are reached. 
Onondaga Community College, one of 30 two-year colleges in the State University of New York system and located in central New York state, is currently searching for its 9th College President. The College is a nationally recognized leader among the nation's community colleges, with a steadfast commitment to student success, excellence in teaching and learning, and a history of strong investment in facilities and technology necessary for a 21st-century institution of higher education. OCC is Central New York's partner in education for success.
The College is home to a diverse student body of nearly 9,000 students enrolled in 46 credit degrees and certificate programs, which continue to grow in terms of depth and breadth each year. OCC is well-recognized for its beautiful main campus, which sits on 280 acres and offers more than a dozen academic and student services buildings, including the Whitney Applied Technology Center, Academic II, four residence halls, and the recently remodeled Coulter Library. The College fields 17 men's and women's athletic teams, including the NJCAA National Champion Men's Lacrosse team which plays at Lazers Stadium, a 2,000-seat athletic facility, which sits adjacent to the 6,000-seat SRC Arena and Events Center. In addition, OCC at Liverpool, serves students who live and work in the northern suburbs of Onondaga County.
The OCC Board of Trustees has retained R.H. Perry & Associates to assist with the national search for Onondaga Community College's next president. This website provides information regarding the search, including the prospectus, timeline, search committee, and key milestones. For more information and to apply, please visit RHPerry.com.
Search Committee Co-chairs
Melanie Littlejohn, Trustee, Board of Trustees; Trustee Representative
Paul Mello, Trustee, Board of Trustees; Trustee Representative
Search Committee Members
Rebbeca Buff, Administrative Assistant to Academic Affairs; CSEA Representative
Dr. Donna DeSiato '69, Trustee, OCC Board of Trustees; Alumni & Trustee Representative
Hon. David Knapp, Onondaga County Legislator; Onondaga County Representative
Joseph Logiudice, Student Representative
Mark Manning, Senior Vice President & Chief Financial Officer; Executive Council Representative
Ann Rooney, Deputy County Executive: Human Services; Onondaga County Representative
James Seeley, OCC Foundation Board of Directors; Community Representative
John Sindoni, Trustee, OCC Board of Trustees; Trustee Representative
Naomi Stewart, Assistant Director of Coaching; Professional Administrators Representative
Nina Tamrowski, Professor of Political Science & Faculty Senate President; Faculty Representative
James Taylor, Professor, Chair of Hospitality Management & Chair of Chairs; Faculty Representative
Dr. Gerardo Cummings, Associate Professor of World Languages; Faculty Representative
Dr. Larry Weiskirch, Professor of Biology & President - OCC Federation of Teachers & Administrators; Faculty Representative
Johanna Duncan-Poitier, Senior Vice Chancellor of Community Colleges and the Education Pipeline, State University of New York; Ex-officio Representative
RH Perry & Associates is one of the most experienced, and most successful executive search firms in the country. The firm's primary focus is to assist institutions of higher education in the identification and selection of their leadership.
Established in 1974 by Robert H. Perry, the firm is headquartered in Asheville, North Carolina, and their consultants maintain offices in Florida, Illinois, Kentucky, Missouri, New York, North Carolina, Ohio, Pennsylvania, Virginia, Washington and Washington, DC. 
RH Perry offers excellent credentials and experience in academic executive search, having successfully completed well over 1,000 searches in its history. The firm's higher education practice consists of senior-level executives with a well-balanced mix of college and university presidential and senior administrative experience and executive search expertise. RH Perry conducts its search practice with two-consultant teams supported by our dedicated Senior Associates and staff.
Timeline
Phase 1 - Needs Assessment
October 2021
Pre-search study
Presidential search committee named
Input sessions with campus and community
Phase 2 - Candidate Recruitment and Initial Screening
November - December 2021
Presidential profile posted and application portal opens (November 3, 2021)
Applications due (December 6, 2021)
Search committee screening begins
Phase 3 - Selection & Evaluation
December 2021 - February 2022
Initial interviews by search committee with semifinalist candidates (January 2022)
Finalists selected and forwarded to Board of Trustees (Early February 2022)
Phase 4 – Campus Interviews
March 2022
Finalist interviews with Board of Trustees
Finalist meetings with the Campus Community - March 2, 3, 8, 11

Students - 9:15 to 10:00 AM

OCCAC/PA/CSEA - 10:00 to 11:00 AM

Open Forum - 12:15 to 1:15 PM (offered virtually)

Faculty - 1:30 to 2:30 PM  
Candidate Survey
Anyone who interacts with the candidates will have the opportunity to complete an anonymous survey.  The information will be compiled by RH Perry and submitted to the Board of Trustees for their review before selecting the successful candidate. If you would like to submit your comments about any of the candidates, please use the 
The deadline to complete the survey has passed
Phase 5 – Appointment
March - July 2022
Board of Trustees selects final candidate for presentation to SUNY Chancellor
Finalist interviewed by SUNY Chancellor and members of the SUNY Board of Trustees
Final candidate approved by the SUNY Board of Trustees at SUNY Board Meeting (April) and jointly announced by OCC and SUNY
OCC's 9th President assumes office (July)
Updates
September 14, 2021
News Briefs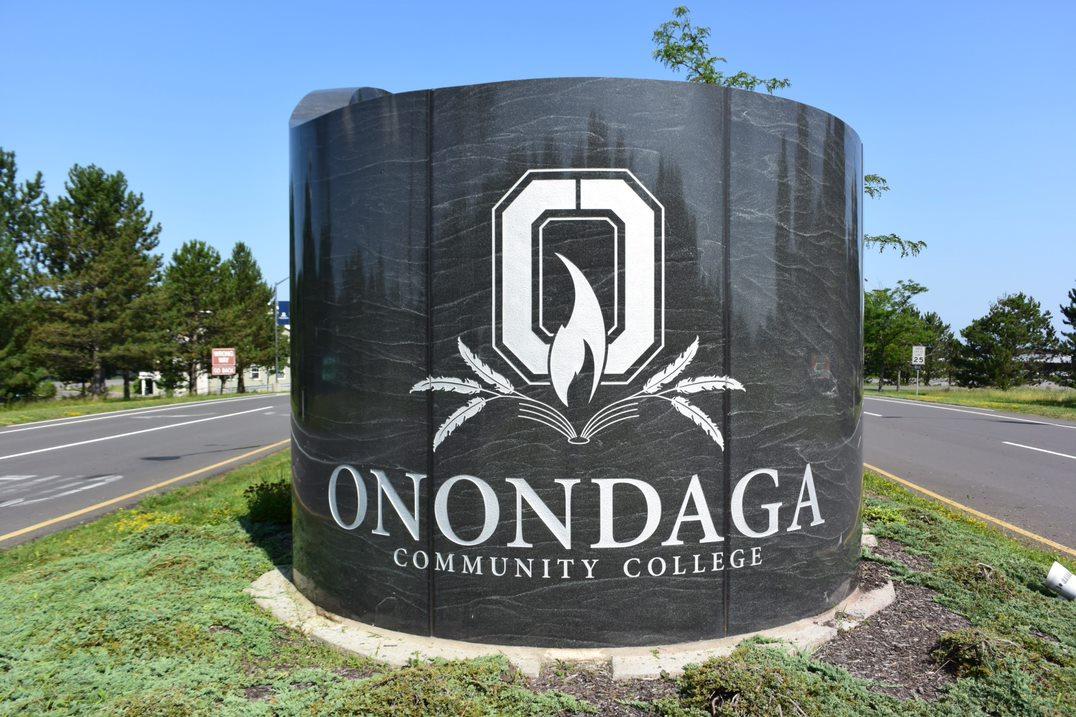 Onondaga Community College will begin a nationwide search for its next President. Dr. Casey Crabill will retire following the 2021-2022 academic year after nine years on campus. She confirmed her decision to retire during today's Board of Trustees meeting. Also today, the Board voted to hire the search firm RH Perry & Associates to help find OCC's next President.
Dr. Crabill is a lifelong educator who began her career teaching English. She served as a college president in California, Connecticut, and New Jersey before returning to New York State and becoming OCC's eighth President July 1, 2013. She is a native of East Greenbush in the Albany area.
Highlights during her tenure include:
Leadership through the COVID-19 pandemic. Classes remained primarily in-person while virtual options were expanded. The 2020-2021 academic year concluded with three in-person commencement ceremonies.
During the COVID-19 pandemic OCC continued to respond to industry demands by creating new degree and certificate programs including Paramedic, Health Sciences, Health Studies, Electromechanical: Drone Technology, Geospatial Science & Technology, Sound Recording, and Creative Writing.
The reaccreditation of the College by the Middle States Commission on Higher Education.
Creation of the first-in-the-nation Box of Books program which cut student textbook costs in half and provided students the opportunity to purchase laptops at a reduced price.
The creation of the Lillian Slutzker Honors College which provides 15 students each year the opportunity to attend OCC tuition-free.
A strong institutional commitment to the Phi Theta Kappa honor society, resulting in OCC's chapter being ranked among the top 10 in the world each of the last three academic years.
The reorganization of the College's degree and certificate programs into 8 schools, each with a unique academic focus, creating a home for students with similar interests and goals. Each School has a team of faculty, advisors, and student coaches who specialize in specific areas and are dedicated to supporting student success.
Started "OCC Advantage" which gives graduating high school students in partner school districts the opportunity to attend OCC tuition-free.
The complete renovation of the College's Coulter Library building.
The complete reconstruction of the quad on the west side of campus.
The certification of Academic II and the SRC Arena as LEED Gold buildings.
Dr. Crabill has been a fiscally conservative leader, demonstrating the ability to reduce expenses efficiently in the face of reduced support. When she started at OCC the annual operating budget was $78 million dollars. During the 2021-2022 academic year the budget is $64.5 million dollars.
Dr. Crabill has served on numerous community boards including the Central New York Community Foundation which she chaired, CenterState CEO, Clear Path for Veterans, and the Manufacturer's Association of Central New York.
"The list of Dr. Crabill's accomplishments and contributions to Onondaga Community College and Central New York are truly remarkable. We have all been extremely fortunate to have her working as our partner in education. Her wisdom and her passion for students of all ages have left an indelible mark on this campus and this community. We salute her remarkable service, look forward to our final year together, and wish her all the best in her richly deserved retirement," said John P. Sindoni, Esq., Chair of the Onondaga Community College Board of Trustees.
"Onondaga Community College is a wonderful institution with a long record of service to Central New York. It has been an honor to work with outstanding faculty and staff who put the success of their students at the center of all they do," said Dr. Crabill.