Support OCC Students
Year End Appeal for Student Success!
Our students will appreciate you being there for them during our Year End Appeal. Your contributions will help them pursue their education, improve their lives, and yours too! 85% of our graduates live and work within 25 miles of our campus, so when you support our students, you are also supporting the community we all live in and love!
---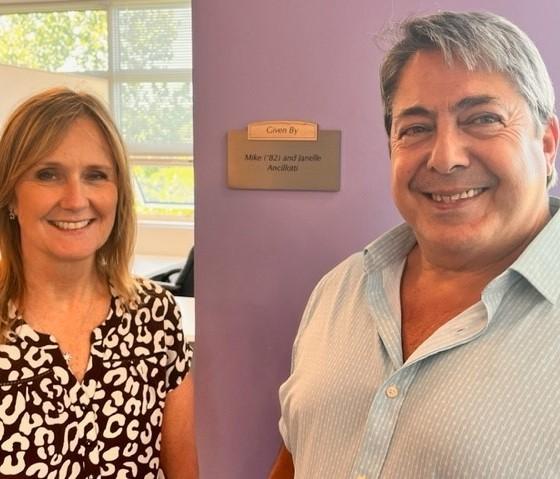 Michael and Janelle Ancillotti support students through the OCC Foundation, giving $10,000 to those most in need of financial support both inside and outside the classroom.
"If OCC had not been flexible in giving me a chance to follow my passion and guide me along the way, I don't know where I would be. The decision to give back was simple. I hope it helps current and future students achieve their dreams like I have done."  
---
Why you should consider giving to the OCC Foundation
Our students take on tough challenges every day, and our goal is to help reduce some of those barriers. Did you know that 58% of our students are the first in their family to go to college? Or that 51% have lived in low-income housing? We do more than just provide scholarships; we help address their needs by supporting the important work of initiatives like OCC's Community Care Hub, providing emergency funding, contributing to college readiness programs like OCC Advantage and PTECH, and so much more.  
When you give, you help champion accessible, affordable higher education that enriches your community. Our graduates are dedicated members of the community who find jobs in CNY at high rates and build our local economy. It's a win-win for you and our students.
Give Online
Supporting us has never been easier! Just enter your credit card information and amount you would like to give. 
Mail a Check
Make your check out to the OCC Foundation and mail it to:
OCC Foundation
4585 West Seneca Turnpike
Syracuse, NY 13215
Payroll Deduction
Do you work at OCC and want to give? Sign up for payroll deduction for an amount of your choice, big or small. 
The Foundation Connection Summer 2023
60th Anniversary Commencement Celebrated
Onondaga Community College held its 60th commencement ceremony on Saturday, May 20, in the SRC Arena. This was the first May commencement ceremony presided over by OCC President Dr. Warren Hilton.
Nearly 600 students were eligible to participate in the ceremony. Shayne Turo was chosen to represent them as Student Speaker. His remarks to fellow graduates focused on over- coming challenges.
"We've weathered the storm. We've faced obstacles, we've cleared many hurdles, we've faced adversities of all magnitudes... and with resiliency we prospered," he said. "Because of our experiences here at OCC, we are a better version of ourselves today than when we began this journey," said Shayne, a 38-year-old father whose daughter graduated from OCC in 2022.
Three Honorary Degrees were awarded during the ceremony to Peter Dunn, former President & CEO of the Central New York Community Foundation; John Katko, Retired U.S. Congressman and former U.S. Attorney; and Betty Lyons, President and Executive Director of the American Indian Law Alliance.
---
Journey to the Stars
The Onondaga Community College Foundation and Girl Scouts of NYPENN Pathways Council (GSNYPENN) hosted a collaborative fundraiser, "Through the Glass Ceiling to the Stars: Col. Eileen M. Collins (USAF, Ret.)," on Saturday, April 22, on the OCC campus.
Presented by M&T Bank, the daylong experience featured NASA's first woman to pilot and command missions in the space shuttle program. The event provided complimentary training to individual Girl Scouts and troops, including hands-on STEAM (science, technology, engineering, art and math) activities. The girls also attended a lecture by Col. Collins, who spoke about the leadership skills needed to break barriers.
She was the guest of honor during a closing dinner and delivered brief remarks, as did Warren Hilton, Ed.D., President of Onondaga Community College, and Julie Dale, CEO of Girl Scouts of NYPENN Pathways.
The event with Col. Collins, one of America's most admired women, took place on Earth Day and Girl Scout Leader's Day.
---
Closing the Student Achievement Gap
Onondaga Community College's history in Central New York is significant. From our humble beginnings in a typewriter factory in downtown Syracuse to now, on our sprawling Onondaga Hill campus, we continue our promise to make the region better by providing low-cost, high-quality education to the communities we serve.
This tradition endured as the Lazer Family welcomed hundreds of new alumni at the College's 60th Commencement Ceremony. Although many of our graduates stay in our area to work and live, the College recognizes the substantial workforce needed to support major projects like the I-81 reconstruction and the Micron Semi-Conductor facility in Clay.
To meet these and other community needs, OCC has initiated a "Student Success Challenge to Close the Achievement Gap" campaign. The goal is to decrease the achievement gap for underrepresented minority students and first-generation students by 50% by 2026. This collaborative effort across campus will improve student outcomes and make a difference that will foster life-changing opportunities.
The OCC Foundation provides scholarships, services and programming support for these critical initiatives and we collectively thank you for the endless loyalty and spirit that drives our mission. Together, we are making an impact on the workforce of tomorrow and in the shared success of all in our region!
---
Social Justice Program Begins
In 2022, Eric Allyn presented Onondaga Community College with $1 million to establish the Meg O'Connell Social Justice Scholars and Mentors Fund to provide support for students to engage in volunteer and service-learning opportunities.
The fund provides financial assistance for 10 first-generation scholars who volunteer and 10 social justice mentors who help scholars balance their school and social justice commitments; encourage academic success; and provide support and encouragement. Because 80% of OCC's students work 30 hours a week or more, the stipend will help augment wages lost by those in the program. Since many OCC graduates remain in Central New York, developing their leadership
skills is key to the region's future.
Complementing the program is the Meg O'Connell Center for Social Justice and Community Impact, established by the College in recognition of this impactful gift. Allyn made the donation in honor of his wife who had served as OCC's former Interim President and Chair of the Board of Trustees. 
On April 5, the first cohort of scholars participated in the College's inaugural Social Justice Jam. The scholars and their associated organizations were Muhammed Abedrabbah, Interfaith Works of CNY; David Alexander, The Q Center; Doreen Carbajal, Common Read Student Ambassador; Alex Espitia, Eastern Farm Workers Association; Glenna Jackson, YWCA Women's Center; Salih Kaleel, Lazer Link Peer Mentoring Group; Noor Noor, Lazer Link Peer Mentoring Program; Saray Quevedo, Meals on Wheels; Chaiya Renfroe, Community Care Hub; and Austin Simard, YWCA. Mentors were Mohammad Afsar; David Alexander; Salih Khaleel; Kat Mann; Frances Perez-Nunn; Maddie Shafer; Shayne Turo; and Betheny Witherell.
---
OCC Alumna Honored with National Award
In April, the American Association of Community Colleges honored three recipients for 2023 with its prestigious national recognition, the Outstanding Alumni Award. One of the three honorees was Onondaga Community College alumna, Lanessa Owens-Chaplin '03, an attorney and lead counsel for the New York Civil Liberties Union.
"I'm honored to be recognized. This is a reminder to students who walk the very halls I did that their opportunities are limitless," said Owens-Chaplin. OCC President Dr. Warren Hilton says that she is "a shining example of the power of a community college education, and the difference people can make when they dedicate their lives to helping others." 
For several years the focus of her work has been making sure the elevated portion of Interstate 81 is replaced with a surface road system known as the community grid. Two decades ago while attending OCC, Owens-Chaplin lived on her own in the Pioneer Homes housing project, located directly next to the elevated highway. "I lived it. I know what it was like to live there. It's important to ensure the civil liberties of community members are protected and the injustices of the original construction of Interstate 81 are not repeated," says Owens-Chaplin.
---
Family Continues Tradition of Supporting Nursing Students
In 1969, Mary Davis Porcari lost the youngest of her five children to a rare genetic disorder. The loss inspired her to become a registered nurse like her mother and after completing her RN degree, she worked at hospitals in Rochester, Old Forge, Cortland and Oswego. She also remarried and became Mary Porcari Brady. She retired in 2000 and died unexpectedly in 2001.
Paying It Forward
Her surviving children created the Mary Porcari Brady Fund to help students at Monroe Community College, her alma mater. They then expanded assistance to students at Finger Lakes Community College and Onondaga Community College. Today, more than two decades after Mary Porcari Brady's passing, her children's generosity continues to support nursing students.
Since 2014, the Mary Porcari Brady Fund has helped OCC nursing students with emergency aid as needed. This spring, two activities once again demonstrated the family's ongoing commitment. In April, Visions Federal Credit Union donated the very first matching gift of $5,000 toward the fund. Chuck Porcari, his wife Jenn and their 15-year-old daughter Sara traveled from Maryland for a ceremony hosted by the OCC Foundation and met a student who benefitted from their fund.
In March, the Porcari family had allotted funds that allowed each nursing student in the program to receive $320 to pay for their nursing industry necessities, such as stethoscopes, scrubs and shoes.
Community Leadership
"We cannot thank Visions Federal Credit Union enough for their generous contribution to the work of the Mary Porcari Brady Fund at OCC's School of Health," said Jinny Porcari Keough, Mary's eldest child. "Together we are determined to do everything we can to help nursing students in Upstate New York graduate and assist others in their communities."
To make a contribution or matching donation in support of nursing at OCC through the Mary Porcari Brady Fund, contact us.
---
Nursing Graduates Pinned During Ceremony in May
Prior to OCC's Commencement on May 20, a Nurse Pinning Ceremony was held in Storer Auditorium for 28 students who completed their degrees. The ceremony is a symbolic welcoming into the nursing profession. The pin each received symbolizes the hard work and dedication toward their courses and clinicals. Graduating students usually receive their nursing pins from faculty members. During this ceremony, however, six nursing students were pinned by their mothers who are nurses and three whose spouses are nurses. 
One of the mother/daughter combinations was Alison Goode and Barbara Goode. "My mom worked at Upstate Medical Center in the Pediatric Intensive Care Unit for 20 years, and as a school nurse in the East Syracuse Minoa district until her retirement in 2017," Allison said. "I look up to my mom as a role model. She was a wonderful, hard-working nurse during her career."
---
Robert H. Edson Memorial Scholarship
This scholarship was established in memory of Robert H. Edson, former Onondaga Community College Athletic Director who passed away unexpectedly at age 45 in 2013. This award is given to a student who exemplifies a commitment to academic success, leadership, community service and integrity. The 2023 scholarship recipient is Giuliana Portolesi (center), who met Sue Edson, Rob's wife, and daughter Tracey to express her gratitude.
---
EMPLOYEE GIVING: Associate Professor Kristen Costello
"Contributing to the OCC Foundation helps me feel part of the solution to social problems that are too big to tackle alone — like structural inequality and generational poverty. I get to see in my classroom the impact that providing access to college has not only on the student,
but also on their whole family and our community. The work we do here is inspirational!"
---
Lasting Impact of Professor Laurel Saiz
Laurel Saiz embraced life and had many passions, a few of which came together at OCC: teaching; her students; English and writing; and journalism. Hired as an adjunct professor in 1992, she was appointed to a tenure-track position in 2000 and retired on December 31, 2021.
Laurel was extraordinarily proud to have been a faculty member at Onondaga Community College and treasured the experiences she had as an instructor and campus leader. Laurel passed away on May 22, 2022. Her lasting legacy will be the establishment of a Digital Newsroom at the College, which had been a vision of hers and OCC's Facilities Master Plan.
---
OCC Foundation Week of Giving
Did you know that 58% of OCC students are the first in their family to go to college? That 51% have lived in low income housing? 
To address challenges like this and more, OCC held its first crowdfunding effort this past April, raising over $21,000 to help the "whole student." Funds raised went toward student scholarships, classroom supplies and emergency funding for students who may need help eliminating barriers in and outside the classroom. 
Thank you to all the individual donors who provided critical funding towards this cause, as well as the following corporate supporters: Dwyer Architectural; Hueber-Breuer Construction Co., Inc.; Appel Osborne Landscape Architecture; Brackens Financial Solutions Network; Byrne; and Cell Phones for Less.
---
Foundation, Redhouse Partner for DEIB Fundraiser
Earlier this year, the OCC Foundation presented its first in-person fundraiser of 2023 at the Redhouse Arts Center, with all proceeds benefiting the College's Diversity, Equity, Inclusion & Belonging (DEIB) initiatives. The event featured a private showing of the play, "By the Way, Meet Vera Stark," the story of an African-American maid in the 1930s who becomes a film star, as well as a pre-production reception and welcome from Redhouse Artistic Director, Temar Underwood.
---
CNY Scholastic Art Awards: Teen Art At Its Best
Thousands of creative Central New York junior and senior high students throughout 14 counties submit their best artwork, with hundreds receiving honors for their award-winning entries in the annual CNY Scholastic Art Awards, sponsored by M&T Bank and hosted, since 2000, by Onondaga Community College.
Art professionals judge individual entries and six-piece portfolios each January. Following the awards ceremony, an exhibit of some 1,300
winning works is free and open to the public at the Whitney Applied Technology Center on the OCC campus, through early March. Many area businesses and organizations provide resources to further encourage the young artists. Among them are two awards sponsored by the OCC Foundation: a cash award for Best Fine Art Portfolio and the Nicholas Todisco Teacher Inspiration Award. 
The Scholastic Art Awards program, founded by Scholastic, Inc. in 1923, is the largest annual student art competition in America. The CNY Art Council (a volunteer corps of art teachers) has coordinated the program in our region for over 70 years.
---
2023 Graduate Learns About Life and Service
Siobhán Young '23 returned to college as a non-traditional student seeking to change her career path. She says she anticipated just going to classes and focusing on coursework. Yet after being met with a strong sense of community and support at OCC, she soon learned that getting involved in the college community helped her in the classroom as well. She took on a leadership role in student government and served as the student representative on the OCC Foundation Board.
Siobhán, who was elected to the Phi Theta Kappa Honor Society, will attend Le Moyne College this fall and sums up her OCC experience this way: "I would not be where I am today without OCC. It has been an incredible experience, and any donation or support given to this organization can make a difference in helping others have the same positive and empowering experience I did. OCC helped me to realize just how capable I am, to grow as a professional and as a person, and to restore my love of learning. I am deeply grateful!"
---
Alumni Spotlight: Kelly Burke '80
Onondaga Community College was never Kelly Burke's first choice, but it turned out to be exactly what she needed. Her "dream school" was the University of Rochester's Eastman School of Music. After being put on a wait list, she decided to start at OCC and then transfer to Eastman. 
Eventually she realized everything had worked out for the best. "I found my people at OCC. Everyone was extremely patient with me, which I appreciated since I was a first-generation student. Dr. David Abrams, Phil Klein, Dr. Kevin and Selma Moore... I could go on and on... they made time for each student. Through them I gained a valuable lesson as an educator — teach the student, not the instrument."
After completing her associate degree at OCC, Dr. Burke earned bachelor's and master's degrees at the Eastman School of Music, and a doctor of music arts from the University of Michigan. A highly accomplished performer, Dr. Burke served as Professor of Clarinet at the University of North Carolina at Greensboro for 25 years before moving into an administrative position.
This summer, Dr. Burke will begin a new role as Director of the School of Music at West Virginia University. It's been 43 years since she received her first college degree, but her OCC experience has made a lasting impression on her. "I've traveled the world and I have yet to see another community college with a music program at the level of OCC. Seeing such professionals treat all students with the same amount of empathy, support and guidance had a real impact on me. It's something I was proud to carry forward for the next generation."
---
3rd Annual Cruise & Views
Saturday, September 23 10am-1pm
Mark your calendar now for the OCC Foundation's major fall fundraiser: the 3rd annual Cruise & Views car show on the Onondaga Community College campus.
Come see all your favorite classic cars, hotrods and souped-up vehicles. Enjoy great food and music, watch live demonstrations, learn what OCC students are studying, and come to just have fun — as a spectator or show your own vehicle. All proceeds from the event will support OCC students.
Check Out the Re-build of a 1957 Chevrolet 3100 Pickup Truck
Under the direction of Automotive Technology Program Coordinator and Assistant Professor Ryan Beckley '98, students have been working hard to refurbish many features of a vintage pickup truck that will be on display at the 2023 Cruise & Views event.
The handsome exterior is matched by the expertise required to put this 66-year-old classic back on the road. The project, made possible with support from the OCC Foundation, has been a tremendous learning experience for the auto tech students, who've done the vehicle and the College proud!
---
Legacy Society: Supporting OCC into the Future
The Legacy Society at Onondaga Community College comprises those who have included OCC in their estate plans or with a life income agreement, helping to ensure support for OCC's mission for years to come. 
A planned gift can provide substantial tax advantages, especially on gifts of stocks and real estate. Learn more by calling 315-498-6060 or visiting sunyocc.edu/legacy-society.
The Foundation Connection Fall 2022
OCC Appoints New College President
On July 1, Dr. Warren M. Hilton assumed the Presidency of Onondaga Community College. Succeeding Dr. Casey Crabill, who retired in June, he is OCC's ninth president.
"I am humbled and honored to have been selected as Onondaga Community College's next President. Everyone with whom I have met has demonstrated that OCC is a student-centered institution and poised to have an even greater impact upon current and future students and economic growth in the region," said Dr. Hilton, the College's first Black President.
Dr. Hilton served as Vice President for Enrollment Management and Student Affairs at Kutztown University in Pennsylvania. He has also held administrative roles at the Community College of Philadelphia, Drexel University in Philadelphia, Moravian College in Bethlehem, PA, Johns Hopkins School of Public Health in Baltimore, Stevenson University in Stevenson, MD, and the University of Maryland-College Park. He earned bachelor's and master's degrees at Indiana University of Pennsylvania, and a doctorate at Drexel University.
"Our Board of Trustees was proud to unanimously approve Dr. Hilton as OCC's President," said OCC Board of Trustees Chair John P. Sindoni, Esq. "We look forward to working with him to serve students as the area's partner in education for success."
---
Historical Moment: President Biden Visits OCC
On Oct. 27 in a packed Allyn Hall Gymnasium, Onondaga Community College welcomed the President of
the United States, Joe Biden. It was a historic moment as it was the first time in the college's 60-year history that a U.S. president visited the campus.
President Biden was at Onondaga to address the decision by Micron Technology, Inc., an American producer of computer memory and computer data
storage, including dynamic random-access memory, flash memory, and USB flash drives, to invest $100 billion dollars in the region by building a microchip- making plant in Onondaga County.
He called it, "One of the most significant investments in American history. And it's going to ensure that the future is made in America."
The President was joined on stage by Micron President and CEO Sanjay Mehrotra, United States Senators Chuck Schumer and Kristen Gillibrand, and New York State Governor Kathy Hochul. The President was introduced by Shawni Davis, a Master Electrician and the owner of Luminary Electrical. Earlier this year she received a Small Business of the Year award from OCC's Small Business Development Center.
OCC President Dr. Warren Hilton was the first speaker during a lengthy afternoon program. He energized the crowd with his passion and enthusiasm and put the moment into context. "Sixty years ago, in the fall of 1962, OCC welcomed its first students to our first home in an old typewriter factory in downtown Syracuse. Today we welcome the President of the United States and the CEO of Micron to our campus for the beginning of a project that will transform our region for the next 60 years and beyond.
OCC is partnering directly with Micron to create specific academic programs and workforce certificates. During the day's festivities, Micron's Senior Vice President and Chief People Officer, April Arnzen, announced a Community Investment Fund that includes $5 million dollars to support students and develop programs that will lead to careers in the microchip fabrication industry.
OCC's cleanroom will be housed in the Whitney Applied Technology Center on campus. This will be a vital tool for OCC to prepare students for jobs at Micron's Clay campus, which will be home to the nation's largest cleanroom at approximately 2.4 million square feet.
Before leaving the college, President Biden was presented with an OCC cap and an Onondaga Lazers lacrosse jersey sporting "46," in honor of his being the 46th President of the United States. The President is no stranger to Syracuse, where he lived while attending S.U. College of Law. He's also quite familiar with the role of community colleges; his wife, Dr. Jill Biden, has spent her career teaching students just like those who attend OCC.
---
Alumni Faces 2022 
Onondaga Community College welcomed five graduates from three different decades into the Alumni Faces class of 2022. They were recognized for their professional achievements and contributions to the college and community during an evening ceremony held Oct. 6. Each honoree visited with students enrolled in degree programs related to their chosen professions.
The Alumni Faces ceremony, coordinated by Director of Alumni Relations Russ Corbin, was live streamed on OCC's YouTube Channel by OCC's Livestream Production Team, led by Broadcast Media Communications Department Chair and Professor Tony Vadala.
2022 Honorees
HASSINA ADAMS '17
After immigrating to the United States from South Africa, Hassina graduated with a Humanities and Social Sciences degree. She earned her bachelor's degree from Syracuse University and plans to
enter law school. A Paralegal in the City of Syracuse's Office of the Corporation Counsel, Hassina aspires to become an immigration attorney.
DR. DANIELLE R. BERRY '13
Dr. Berry, a Syracuse native, enrolled at OCC at age 16 through the Collegiate Science and Technology Entry Program and graduated with a degree in Mathematics and Science. She earned her bachelor's at SUNY-ESF and her Ph.D. in Chemistry at the University of Texas at Dallas. She is a Chemist and Senior Research Specialist at Dow.
JESSE WILSON '12
While attending West Genesee High School, Jesse started taking classes at OCC and graduated with a degree in Business Technology. He owns "Ish Guitars" on Teall Avenue and sells more than 2,500 guitars annually to customers worldwide. He also owns a Ferrari with "OCC GRAD" license plates.
STEVE SCHILL'78
A Fowler High School grad, Steve earned an Electrical Engineering degree at OCC. He's spent his entire career at Inficon, where he is the Senior Director of Global Sales Projects. Steve served OCC as a member of the Foundation Board, the Perkins Grant Advisory Council, and a mentor to students in the P-TECH program.
RICHARD CALAGIOVANNI '68
A Jamesville-Dewitt High School grad, Dick earned a General Studies degree from OCC, where, as a member of Student Government, he lobbied County Legislators to build a new OCC campus. He spent 29 years in leadership roles at WCNY TV, and in retirement continues to produce videos for local non-profit organizations.
---
Community Superstars
Dennis Hebert '67 and wife, Judi, have dedicated their lives to helping others. They were recognized for their service on Nov. 15, when they received the 2022 Outstanding Volunteer Fundraiser award from the Association of Fundraising Professionals.
Dennis credits Onondaga Community College with much of the good in his life. He and Judy, a retired nurse, have spent many of their 52-year marriage volunteering for many organizations and causes in our community, including Dennis's service on the OCC Foundation Board. We thank and congratulate them!
---
Donor Spotlight: Dave Cutler
OCC Graduate Gives Back to OCC Through Criminal Justice Award
One OCC grad is giving back to his alma mater in a meaningful and impactful way: by helping to support Criminal Justice students as they complete their studies at Onondaga. Dave Cutler graduated from Westhill High School and then earned his General Studies degree from OCC in 1972. He went on to SUNY Oswego, graduating with a degree in Social Sciences in 1974.
With his education behind him, Dave took off on a cross-country trip, camping along the way with four buddies. At the end of the trek, two decided to stay in California and Dave and the fourth wanted to return to Colorado, where he settled in Littleton and has resided ever since.
Building a Career in Corrections
There, he worked for a federal corrections facility and subsequently founded a Community Corrections program that contracted with the state to transition those released from prison to halfway houses for smoother re-entries into society. Dave led the business for 35 years, sold it several years ago, and is now enjoying a well-earned retirement.
Dave also founded the ACTC Foundation, a private nonprofit entity whose mission is to help organizations, charities, and educational institutions that have the intent to help people. "We want to help organizations by providing donations to help their missions and achieve their goals," says Dave,
adding that ACTC awards millions annually to simply help others.
From Typewriter Factory
to Onondaga Hill
The former Westvale resident enjoys Central New York and returns several times a year to see family and friends. During his visits to campus, he says he's impressed with the development of the college since he was a student. "I took most of my classes in the old typewriter factory known as Midtown Plaza," he said. "It was brutal — the facility, the parking. I took one class up on the new campus my final semester.
"I love OCC. Everything that happened during my time there changed my life." – Dave Cutler
Yet what I recall most was the fun I had with fellow students and the high caliber of the faculty."
This year marks the 50th anniversary of Dave's OCC graduation. With a $100,000 gift to the OCC Foundation, he's established The Cutler Award for Student Success in Criminal Justice. Students applying for the annual award must be New York State residents and be matriculated part or full-time in the Criminal Justice A.S. degree within the School of Public Safety & Community Service. The award is intended to be used for non-tuition related expenses.
Rewarding, Challenging
Career Paths
Why criminal justice? Dave laughs, citing his experience as a member of the "Safety Patrol" when he was a fifth grader at Cherry Road Elementary. "Since that time, I've always wanted to be a juvenile parole officer," he says. "I had a gratifying career in corrections, and now want to give back by helping students who choose these rewarding, yet challenging career paths."
OCC Foundation staff member Steffani Williams applauds alums like Dave Cutler and Dave Cook (see page 8) who have given back to their alma mater for the direct benefit of students. "I'm continually inspired by those who share their success and generosity, and by what motivates them to fund their particular areas of interest," says Steffani.
To learn more about making donations to the Foundation, contact Steffani at (315) 498-6062 or email williast@sunyocc.edu.
---
Students Meet with New President
 Members of Onondaga Community College's Student Government gathered for their first "getting to know you" meeting of the new academic year with College President Dr. Warren Hilton. "I really liked him. He feels so down to earth and approachable," said Student Government President Chris Cedano Alcala. The student leaders who met with Dr. Hilton are (front row, left to right) Darian Barber, Siobhan Young, Chris Cedano Alcala, OCC President Dr. Warren Hilton, and Thuw J-Elmi. Back row (left to right): Eddie Flynn, Hannah Durand, Sabirin Hassan, Yasmin Hassan, and Zaineb Aden.
---
Honor Society Creates Smiles
Students in Syracuse's Dr. Weeks Elementary School had huge smiles on their faces one day in November thanks to OCC's chapter of international honor society Phi Theta Kappa (PTK). A circus performer from CirqOvation delighted students with his entertaining act, and then kept the fun going throughout the day. Each year OCC's PTK chapter focuses on an Honors In Action project to benefit the community in some way. This year's focus was "play."
---
On a beautiful Saturday in September, the OCC campus was filled with souped-up classics and hot rods for Central New York's exclusive and unique car show fund and friend raiser, the 2nd annual OCC Cruise & Views.
Once again, this event showcased not only beautiful vehicles, but displayed how a community can come together to have fun and support students. As our guests walked through and admired the fine craftsmanship of these spectacular vehicles, songs from the area's own premiere Elvis impersonator, Tom Gilbo and his band "Live Wire," echoed throughout campus. We were transported back to "the good old days" with fun, dancing and top notch entertainment, all while raising money for students.
Once again, a sincere thank you to our sponsors for helping to make this event such a huge success!
Maguire Family of Dealerships
Presenting Sponsor
ACMG Federal Credit Union
Big 4 Tire
Bottar Law
Davidson
Driver's Village
Mark Spadafore
Mary & David Snyder
Rogue Metal Works
Scotty's Automotive
Snap-on-Tools
Summit Racing Equipment Ted Carley
United Radio
Valvoline
---
Kyle McAuliffe Remembered
Just two months before he was to begin studies in OCC's Associate in Applied Science program in Nursing, Kyle McAuliffe of Syracuse sadly passed away unexpectedly from a long illness on June 16.
Born February 4, 1996, in Baltimore, Kyle had attended Skaneateles High School, the University of Massachusetts, Amherst, and the Finger Lakes School of Massage. He was excited to begin nursing studies at OCC, where he had planned to "be the change needed to work toward healing the broken aspects of our healthcare system," according to his obituary.
Kyle was described as "a lover of life who sought truth and justice, especially on behalf of the disenfranchised and those without a voice. He loved nature and animals, music, art, antique watches, history and literature. He was a poet and a philosopher who enjoyed engaging in discourse about all manner of things; a gentle soul who connected with others easily; a natural and gifted healer."
A celebration of his life was held July 29, at the Creek Hollow Pavilion at Marcellus Park to honor his abbreviated but full and beautiful life.
He is survived by his parents, Christopher and Carolyn of Skaneateles; brother Garrett of Springfield, TN; and the love of his life, Maria Winkworth of Syracuse. Other relatives include grandparents Jerry and Maryjane McAuliffe of Marietta, and many aunts, uncles, and cousins.
Kyle's family has established The Kyle P. McAuliffe Award for Nursing, through the OCC Foundation. The award is intended to help future students achieve their dreams and reach their educational goals in nursing, just as Kyle had dreamed of doing.
Memorial gifts in Kyle's memory may be made at sunyocc.edu/give or by mail, with checks payable to The OCC Foundation, Inc., 4585 West Seneca Turnpike, Syracuse, NY, 13215.
---
Crabill Commons Honors Past President
Last summer, Onondaga Community College's Board of Trustees voted to rename the primary classroom in the Whitney Applied Technology Building associated with Business degree programs as "Crabill Commons" in honor of retiring President Dr. Casey Crabill.
The name change was accompanied by a $100,000 gift from Community Bank to the OCC Foundation to provide funding for student scholarships, programs, and projects.
"As a graduate of Onondaga Community College, I know first-hand the value of an OCC degree and how it impacted my career," said OCC Board of Trustees member Mark Tryniski '81. This naming gift is a fitting tribute to Dr. Crabill and
all she accomplished at the College."
---
Students Meet President Biden
A native of the Congo, Juhudi Boazi had moved to the United States seven years ago and became an American citizen in October during a Naturalization Ceremony on the OCC campus. After scoring a photo with President Biden following the Micron announcement, Juhudi said, "I think becoming an American is not just having the paper and the passport. Being able to actually meet the President within the first two weeks of being an American is just
an amazing thing." He will graduate from OCC by the end of the year with a degree in mechanical technology. Juhudi hopes to become one of Micron's future engineers. "It's a pretty nice opportunity for me and I really hope that some day in the future I will work for them," he said.
Current students who attended the event said the experience was one they would never forget. Student Government President Christopher Cedano Alcala from Liverpool High School said, "I'm happy to know that future students will have the choice of being able to stay in our community and find high-paying jobs right here. Today inspired me to continue working hard."
---
It's Never Too Late: Dave Cook to Receive OCC Degree
Dave Cook is about to finish something he nearly completed 50 years ago. When he left Onondaga Community College in 1972 and transferred to SUNY Potsdam, he was one class shy of earning his associate's. Now, a half century later, Dave's receiving his degree from OCC.
"I went on and earned my four-year degree, and I couldn't have done that without coming to OCC first," says Dave. After graduating from Potsdam, he went on to manage Social Security Administration offices across New York State for 30 years until he retired.
Several years ago, Dave was taking a nostalgia drive through Syracuse when
he decided to reconnect with the College. He met with staff in the OCC Foundation, and came to donate $25,000 to a unique college-readiness and scholarship program.
"I decided it was time to give back," Dave says. "I felt it was important to help students like I was."
Dave continues to give back. He donated to the Automotive Technology program a 1967 Oldsmobile 442 convertible, which students will eventually restore and raffle.
He also created "The Dave Cook Award for Student Success" to help students in the Hospitality Management program. "I like
to eat, my last name is Cook, and I learned how to cook from watching TV," he said with a smile. "Julia Child is my hero. I wanted to eat on her show in the worst way. The idea of paying it forward to help someone get a degree and get into a good job without four years of college was worth it."
About a year ago, Steffani Williams from the OCC Foundation helped Dave start the process to complete his OCC degree.
This fall he returned to campus to have his photo taken for his Lazer Student Card. In December, Dave will walk across the Storer Auditorium stage to receive his degree. "I'm looking forward to it.
I've told just about everyone I know I'm graduating in reverse," he says.
Dave Cook's motto is always finish what you start and it's never too late! 
The Foundation Connection Spring 2022
Love Story Leads to Path of Student-centered Giving
The qualities that drew Eric Allyn
to Meg O'Connell (above) while they were students at Dartmouth are the same as those that prompted him to establish a milestone gift in Meg's honor at Onondaga Community College this spring: her dedication to building community, love of education, and helping others realize their potential.
Married for 35 years, Meg and Eric share a love story that is rooted in shared values and mutual support.
As the idea for a gift to honor his wife was percolating, Eric turned to OCC President Dr. Casey Crabill for advice about impactful giving. "Knowing Meg as well as Casey and I do led us down a singular path: a student-focused project that would help the Central New York community and individual educational and professional development," says Eric.
With a meaningful purpose, the Meg O'Connell Center for Social Justice and Community Impact was born. Eric's gift of $1 million to the OCC Foundation to honor his wife will fund support for students to pursue volunteer and service-learning opportunities they may not otherwise have the financial support to explore.
Gaining Work and Leadership Skills
About 80% of OCC's students work 30 hours
a week or more. Each year, the program will support a cohort of 20 students who will earn a stipend that fills the gap from lost wages. "I'm so pleased students will be able to support local efforts, gain work and leadership experience, and use their expertise to improve our community," says Meg.
The ideals and practice of learning, service, and social justice can be traced to her family culture. "My father was a former Jesuit priest," shares Meg, who was raised in the Rockville, Maryland area. "He inspired within us a sense of social responsibility and giving back. We volunteered at non-profits from a young age."
Improving the World
Meg and Eric became soulmates in college, dedicated — individually and as a couple — to improving the world, first as schoolteachers abroad and then as business and community leaders when they settled in the Syracuse area.
Eric is the great-grandson of William Noah Allyn, who co-founded Welch
Allyn Inc., a Skaneateles-based medical device maker, in 1915; the Allyn family sold the company in 2015 to Chicago-based Hillrom. The Allyn Foundation supports efforts to address poverty and related issues in Central New York.
Meg served as Chair of the OCC Board of Trustees from 2010-2012 and 2013-2015, as well as Interim President of the college from 2012-2013. She is Executive Director of the Allyn Family Foundation and leader of the Syracuse Urban Partnership, which constructed and operates Salt City Market in downtown Syracuse. She's involved in many civic organizations and community projects, including Blueprint 15, a plan to transform more than 1,000 units of public housing in Syracuse into livable structures and neighborhoods.
Onondaga Community College is vitally important to Meg and Eric's view of what our community needs. "Many students who may not have had the opportunity to attend college get their educational start at OCC," says Eric. "Here they receive the attention and support to blossom and go on to richly deserved educational and career paths."
Meg adds, "I love OCC and what it represents and provides. We couldn't be more honored to support this great cause: our students."
Enrich the Lives of OCC Students
Our students take on tough challenges every day, and our goal is to help reduce barriers they may face. Did you know that 58% of our students are the first in their family to go to college? Or that 51% have lived in low-income housing?
The Onondaga Community College Foundation does more than just provide scholarships: We help address student needs by supporting initiatives such as OCC's Community Care Hub, providing emergency funding, contributing to college readiness programs, and so much more.
When you give, you help champion accessible, affordable higher education that enriches the Central New York community.
Learn more and donate at sunyocc.edu/support.
 
OCC Advantage Advances First Class of High School Students
What's better than graduating from high school knowing your first two years of college will be tuition free? Twenty Central New York high school students are about to find out as members of the first group to complete the OCC Advantage Program.
Launched in 2016 with seed money from major donors and countless generous individuals, OCC Advantage is a college and career readiness program for high school students at partner schools. Students build study skills and join college and career prep workshops.
Participants who maintain eligibility throughout high school and successfully complete the program earn funding toward their first semester's tuition at OCC, with the opportunity to earn additional funding for a maximum of two years.
Whether attending Onondaga to earn
a terminal two-year degree or transferring to a four-year school to complete a bachelor's, the students and their families save considerably on tuition bills.
Participating high schools in the OCC Advantage program are East Syracuse Minoa Central High School; Jordan-Elbridge High School; LaFayette Junior-Senior High School; Onondaga Senior High School; and Solvay High School.
To learn more about the OCC Advantage Program or to make a gift, contact the Foundation at 315-498-2213 or email occfoundation@sunyocc.edu.
EOP Assists Promising Students
Onondaga Community College's Educational Opportunity Program (EOP) provides access, academic support, and financial assistance to first-time, full-time students who show promise for succeeding in college but who may need additional support.
In March, 35 EOP students (including those pictured here) were honored during a ceremony in Storer Auditorium for maintaining a cumulative grade point average of 3.0 or better. Each student was recognized individually by EOP Director Denise Valdes.
The program is designed to strengthen personal development and assist in building academic skills as students transition to the college's social and cultural environment.
To learn more, visit sunyocc.edu/eop.
Accessibility Resources Ensure Equal Opportunity
Meet Damon Gilstrap. He went from having a fifth-grade education level in 2015 to earning his GED to then attending Onondaga and graduating in May 2022 with two prestigious honors from the State University of New York: the Norman R. McConney Jr. Award for Student Excellence, given annually to students in the Educational Opportunity
Program who exceed academically while overcoming personal obstacles, and the SUNY Chancellor's Award for Student Excellence — Special Award for Overcoming the Odds, presented to just one student in New York State.
If anyone has triumphed over challenges, it's Damon: At age nine, he found his mother dead from an overdose; was shuffled among various foster homes; was accidently shot once; dealt drugs, for which he served time in prison; and rehabilitated himself after suffering a stroke in 2006 caused by three undetected brain tumors.
Damon's own determination was guided by Daneen Brooks, a counselor, instructor, and accessibility coordinator for the Office of Accessibility Resources (OAR) at OCC, who worked with Damon while he pursued his degree in social services.
OAR serves 1,000 students each year, at no additional cost. The office works to ensure that students with disabilities have an equal opportunity in all aspects of the educational environment.
Learn more at sunyocc.edu/accessibility-resources.
 
DONOR SPOTLIGHT: DAVE COOK
What matters most to Dave Cook (right) is not where he ended his career, but where he started. And that, many years ago, was at Onondaga Community College.
The Syracuse native attended Corcoran High School and began studies at OCC in the fall of 1970. In 1972, he transferred to SUNY Potsdam, where he earned his bachelor's degree in political science. "OCC was not a fallback college for me," says Dave. "It was the most frugal way for me to earn a four-year degree."
After a successful 30-year career with the Social Security Administration, Dave decided to "pay back" the instituition where he began his college education. He made a gift of $25,000 in 2018 to help fund the OCC Advantage Program (see page 4).
He's now funding an annual award for students in the Hospitality Management program and has donated his 1967 Oldsmobile 442 convertible to the Automotive Technology program. In retirement, Dave is also finding time at long last to complete his associate degree at — where else — OCC.
Cruising Into a Classic OCC Experience
For many, a certain car may come to be known as their "baby." Such was the case with Dave and his 1967 Oldsmobile 442 convertible. When he learned about the first donation of a classic vehicle to the Automotive Technology program for renovation and restoration, his wheels started to spin.
"I'd had the car for seven or eight years and was impressed by how Ryan Beckley '98 steered the students who wanted to learn a trade," says Dave. According to Ryan, a critical shortage of auto techs around the country has enhanced job prospects for graduates of the program. Once Dave's Olds 442 is ready to hit the road again, it will be raffled off to raise funds for the Foundation.
Cooking Up Success for Hospitality Students
The recipe for success in life, according to Dave, isn't necessarily based on grades, but on ingredients including heart, soul, inspiration, and determination.
This philosophy is the basis for the Dave Cook Award for Student Success in Hospitality. "I call it the 'Dave Cook solid C, barely B scholarship.' It's intended for those students who don't qualify for the awards the 'A' students get, but who are making the effort and have potential," he explains. His $25,000 donation will provide an annual award of $1,000 for a full-time student or $500 for a qualifying part-time student.
 
Legacy Society: Supporting OCC Into the Future
The Legacy Society at Onondaga Community College comprises those who have included OCC in their estate plans or with a life income agreement, helping to ensure support for OCC's mission for years to come.
A planned gift can provide substantial tax advantages, especially on gifts of stocks and real estate. Learn more by calling (315) 498-6060 or visiting sunyocc.edu/legacy-society.
 
Becoming Nurses: Like Mother, Like Daughter
Candace Cathcart '15 (right) and Niokey Williams '21 are living proof that Onondaga Community College does help make dreams come true. 
At just 16, Candace gave birth to daughter Niokey. Through the years, the mother-daughter duo encouraged each other in pursuing their shared career aspiration of becoming nurses.
"I was a young mom, but Niokey and I knew hard work and mutual support would lead to our success," says Candace.
Their dreams were realized in December 2021, during the OCC Winter Graduation, when Niokey, 32, received her nursing degree. Although Niokey began her studies before her mom, Candace completed the program in 2015. In fact, after the 5 p.m. ceremony at SRC Arena on campus, Candace took the short drive to SUNY Upstate Community Hospital for the start of her nursing shift just two hours later.
Little did she realize that her work uniform that evening would be tinged with tears of joy.
For nursing graduates, a pinning presentation signifies a major milestone toward becoming a practicing nurse.
The small pin symbolizes the hard work and dedication that led to the completion of coursework and clinicals.
For mother and daughter, the pinning was infused with heightened emotion as they at long last attained their goal. "My daughter surprised me right before graduation started, asking me to leave the stands and come on stage to pin her," says Candace. "It meant the world to me that I was able to share the moment with my daughter."
Niokey says she'll move forward with the cherished memory of sharing the spotlight with her mother: "I've always wanted to be a nurse and to make my mom proud."
Student-planned Unity Day Brings Campus Together
Students give back to the OCC community in many ways, including planning and staffing a full day of activities on what's known as Unity Day. This year's event on Feb. 23 paid tribute to retiring OCC President Dr. Casey Crabill and Jamaican singer, songwriter, and musician Bob Marley, considered one of the pioneers of reggae.
The day's theme, "One Love, One Heart," was a nod to Marley's anthem of the same name, written during the 1970s. According to event co-chair and OCC student Angel Gonzalez, Unity Day allows everyone on campus to experience other cultures and celebrate the differences that can unite us, rather than divide us. "Unity Day should be held at all institutions; it can change views," he says.
A wide variety of activities were held across campus from 11 a.m. to 4:30 p.m., including the serving of Caribbean, Middle Eastern and Soul Food cuisines; musical performances, henna tattoos, Cross Faith Necklace Making; LGBTQ information tables; Pride and Yoga for Unity; and an evening performance presented by Pride Alliance.
The event was organized by the student-led Unity Day Committee, which included Angel, Elyssia Baez, Kenneth Bivens, Grace Earle, Dreeasia Garner, Damon Gilstrap, Thuw J-Elmi, Heather Patrick, Tyler Reynolds-Woods, Allyssa Sievers, and Nya Williams.
All activities were sponsored by Onondaga Community College's Council on Diversity & Inclusion, Diversity Services, Extraordinary Men of Distinction, ASL Club, Psychology Club, South Asian Students Club, Spanish Club, Student Government Association, Barnes & Noble, CNY Arts, OCC Foundation, and the eight Schools of OCC.
For a complete roster of the day's features, visit sunyocc.edu/unity.
 
Students Help Students in Our Community
Onondaga Community College's chapter of Phi Theta Kappa (PTK) spent the fall 2021 semester working on a major project that focused on mental health and disability. For their efforts, the OCC chapter received an award for "Distinguished Honors in Action Project" during PTK's international conference in early April.
The project entailed collecting and donating books to the Children's Learning Center in Ferrante Hall and hosting a "Living Library" on campus. The project culminated with the creation of 200 mental health care bags for students at Syracuse's Dr. Weeks Elementary School.
OCC Cares
PTK students labeled each bag with touching messages, such as "You Are Loved" and "OCC Cares." Inside were stress balls, bubble makers, fidget spinners, and pencil sharpeners.
Due to COVID-19, PTK members could not bring the bags to Dr. Weeks and spend time with students. Instead, they delivered them, but did not have the opportunity to meet the students in person. The Dr. Weeks' students were so excited by the gesture that they posed for photos and posted messages on social media.
Honored to Serve
"We're so honored we were able to help such an amazing group of students," said OCC PTK Chapter Co-President Caitlin Wiltsey. "Even though we could not go into the school as originally planned, this project was a great success."
Congratulations to the OCC PTK members for their caring and creative spirits, and for the special recognition of their community enhancement project.
 
Chapter Ranked Third in the World; New PTK Members Inducted
Onondaga Community College's chapter of international honor society Phi Theta Kappa (PTK) is ranked third in the world, announced during PTK's international conference held in Denver in early April. This is the fourth consecutive year that OCC's chapter, Alpha Sigma Zeta, has been ranked in the top ten out of nearly 1,300 international chapters.
In March, Angel Gonzalez (below) was one of nearly 200 students inducted into our PTK chapter by OCC President Dr. Casey Crabill. The event featured a recap of outstanding achievements during the academic year, recognition of milestones earned by current student members, news about chapter-wide honors, and the induction of new members.
Honoring Dr. Crabill
A highlight of the ceremony was recognition for Dr. Crabill, who is retiring at the end of the academic year. PTK Co-Presidents Caitlin Wiltsey and Katie Sullivan presented a Phi Theta Kappa blue stole to Dr. Crabill in recognition of the national PTK Michael Bennett Lifetime Achievement Award she received, extended for her many years of unwavering dedication to student success.
New York State's Most Distinguished Chapter
During the ceremony, PTK Advisor Dr. Annie Tuttle provided a review that highlighted student projects during the past year. She also shared that OCC's PTK chapter had just been named the Most Distinguished Chapter in New York State for the fifth consecutive year.
During the international conference, the OCC chapter also received the Beta Alpha Continued Excellence Award, presented to a school that's held a Distinguished Chapter designation for three years or more, and OCC's PTK leadership was named a Distinguished Chapter Officer Team.
Dr. Tuttle was elected Secretary of the Association of Chapter Advisors.
We applaud the academic achievements of our newest inductees and the commitment of the OCC PTK chapter toward excellence and service.

Upcoming Events
TBT – The Basketball Tournament – July 22-25
We're excited to announce the return to the Onondaga Community College campus of TBT – The Basketball Tournament. The COVID-19 pandemic forced the cancellation in 2020 and 2021 of this nationwide summer basketball event. Once again, Boeheim's Army, comprised of Syracuse Orangemen alums, will take to the court in the SRC Arena for a chance to win $1 million in tournament prize money for our regional team. Thirty-two teams have signed on to compete in eight regions of the U.S.
Watch for more details as "July Madness" takes over at OCC!
Cruise & Views – Presented by Maguire Dealerships – Sept. 24
Mark your calendar now for a fun event to benefit OCC students: the 2nd annual Cruise & Views car show at OCC, presented by the Maguire Dealerships. Classic
car and street rod enthusiasts will display their vehicles during this entertaining festival featuring food, beverages, and tours of the Automotive Technology Center. Come meet OCC students and view
the progress to date on the 1957 Chevy truck that will be raffled off during 2023. To register your ride, visit SUNYocc.edu/classic. Watch for details to come!
The Foundation Connection Winter 2021
Winter 2021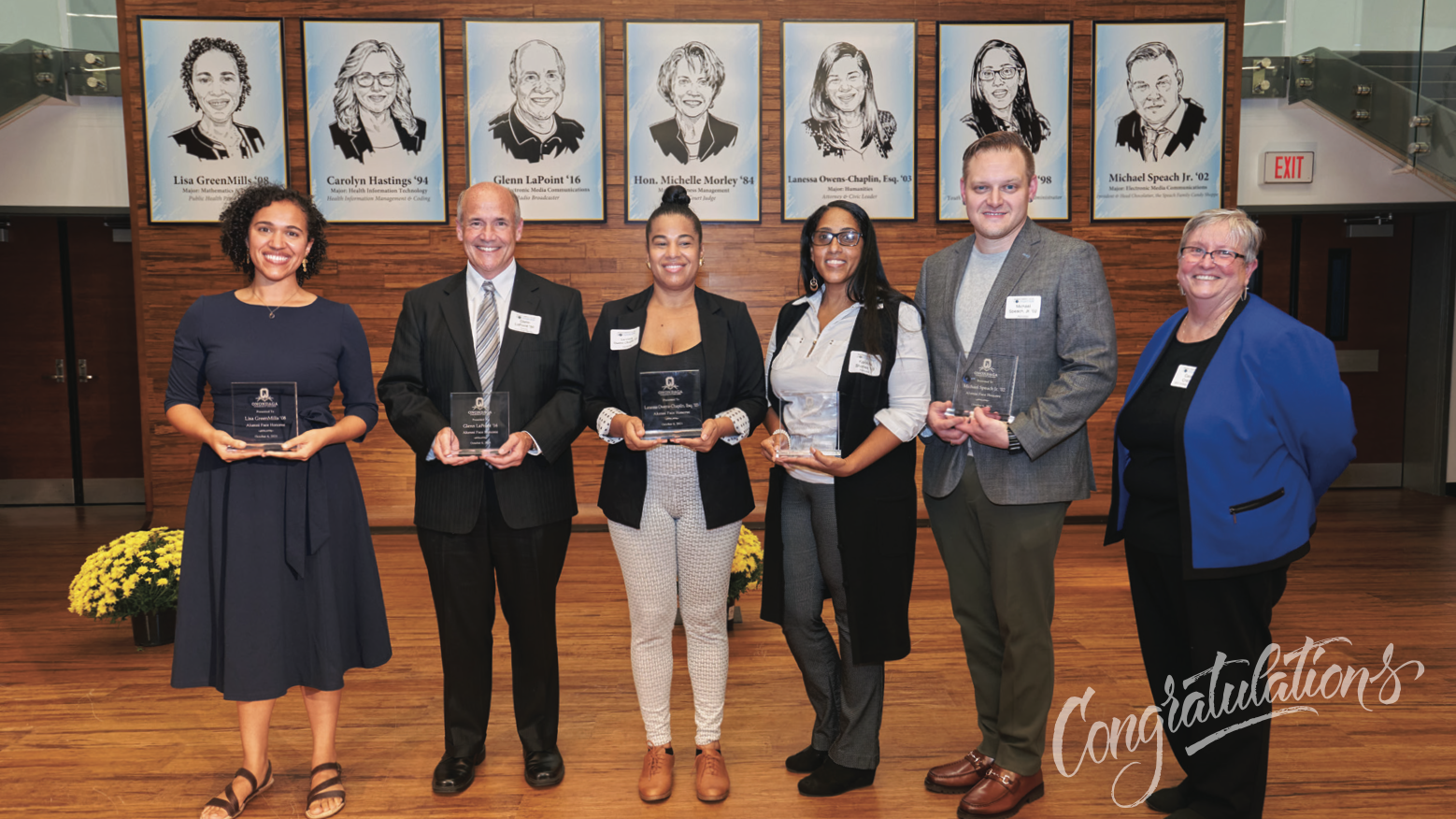 Our New Alumni Faces
OCC welcomed 7 graduates into its class of Alumni Faces during an induction ceremony held in October in the Frederick Marvin and Ernst Schuh Recital Hall. College President Dr. Casey Crabill emceed the event and put the honorees accomplishments in perspective. "We have more than 50,000 alumni, but only 72 Alumni Faces. Congratulations on everything you have done and the difference each of you have made and will continue to make in our community." Earlier in the day honorees visited classrooms on campus and had conversations with students. They discussed their academic path, career journey, and answered questions. OCC Foundation Board Chair Mary Snyder reminded the inductees of their impact on our students. "To our honorees tonight, these students will read your story and your example will inspire them to also accomplish great things." The class of 2021 is:
Lisa GreenMills '08
• OCC Degree: Mathematics & Science
• Public Health Professional
Carolyn Hastings '94
• OCC Degree: Health Information Technology
• Health Information Management and Coding Administrator
Glenn LaPoint '16
• OCC Degree: Electronic Media Communications
• Radio Broadcaster
Michelle Morley '84
• OCC Degree: Business Management
• Circuit Court Judge
Lanessa Owens-Chaplin, Esq. '03
• OCC Degree: Humanities
• Attorney and Civic Leader
Karinda Shanes '98
• OCC degree: Criminal Justice
• Youth Development and Leadership Administrator
Michael Speach Jr. '02
• OCC Degree: Electronic Media Communications
• President and Head Chocolatier, The Speach Family Candy Shoppe
---
DONOR SPOTLIGHT

Steve Schill
STEVE SCHILL '78 feels even more strongly today about the benefits of an OCC education than he did when he was a student. Schill was hired at INFICON a year after receiving his associate degree and 42 years later he's still there, working as the Senior Director of Global Sales Projects for the company. Throughout his career Schill has maintained close ties to his alma mater. He's served on the OCC Foundation Board, and today is a valued voice in OCC's Perkins Grant process which helps connect employers needs with what OCC technology students are taught. He also serves as a mentor to students in the Pathways in Technology Early College High Schools (P-TECH) program at the Syracuse Institute for Technology (ITC). "We talk all of the time about getting kids better prepared for college. This P-TECH program is part of getting these kids ready for college, adjusted to what a workforce environment is like, and what kind of careers are out there. The opportunity to give back to OCC, INFICON, and ITC all fits together for me."
---
Living The American Dream At OCC
ELLION MAGSINO dreamed of emigrating from the Philippines to the United States so he could pursue a better life. That's exactly what he's doing at OCC. "I love it here. There are so many opportunities for success compared to back home." Magsino is enrolled in OCC's Lillian
Slutzker Honors College which gives high-achieving students the ability to attend tuition-free and receive assistance with the cost of textbooks and school supplies. While working toward his Mathematics & Science degree he's earned a perfect 4.0 grade point average and is a member of the Phi Theta Kappa honor society. He is also one of two student representatives who serves on the OCC Foundation Board and Finance Committee. "Being part of the OCC Foundation is very interesting and rewarding for me. It makes me feel very happy and very secure to know there are people who care for the students."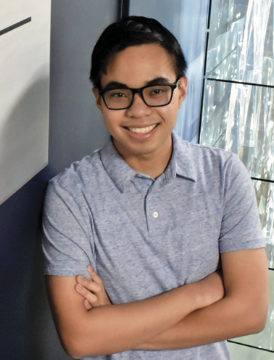 ---
A Gift of Writing
DIANA ROBERTSON '77 fondly remembers her experience at OCC. Like many others, she recalls that OCC gave her a place to start when she didn't even think college was for her. During her time at the college, though, there was one teacher who changed her life. Candace (Oglesby) Rhea taught her how to put her thoughts on paper. She helped remove a barrier for Diana that allowed her to conquer her fear of writing and opened doors in her career. Diana's dream is to help and inspire others, just as Candace had done for her.
Diana, and her husband Andrew (Drew), made a transformational $100,000 gift to the OCC Foundation to establish The Endowment for Student Success in Writing. The endowment is dedicated to developing and preparing students with strong foundational writing and communications skills to use for life across mediums. Their philosophy, "if they can think it, they can write it," is something the Robertsons hold in high regard. As professionals themselves, Diana and Drew know first-hand that communicating proficiently is a necessary skill that spans all disciplines and exists in every career.
The first offering of their initiative occurred in October with an event titled "Writing Beyond the Classroom: The Importance
of Writing Throughout Your Career." The event featured OCC students across disciplines who engaged in conversation with Nick Cerro, Senior Marketing and Business Development Principal with C&S Companies.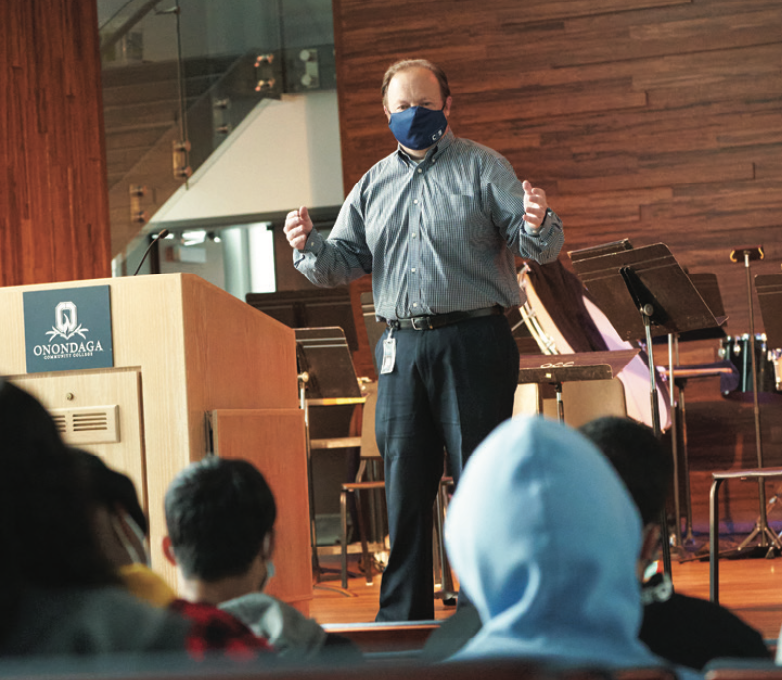 ---
Car Show On Campus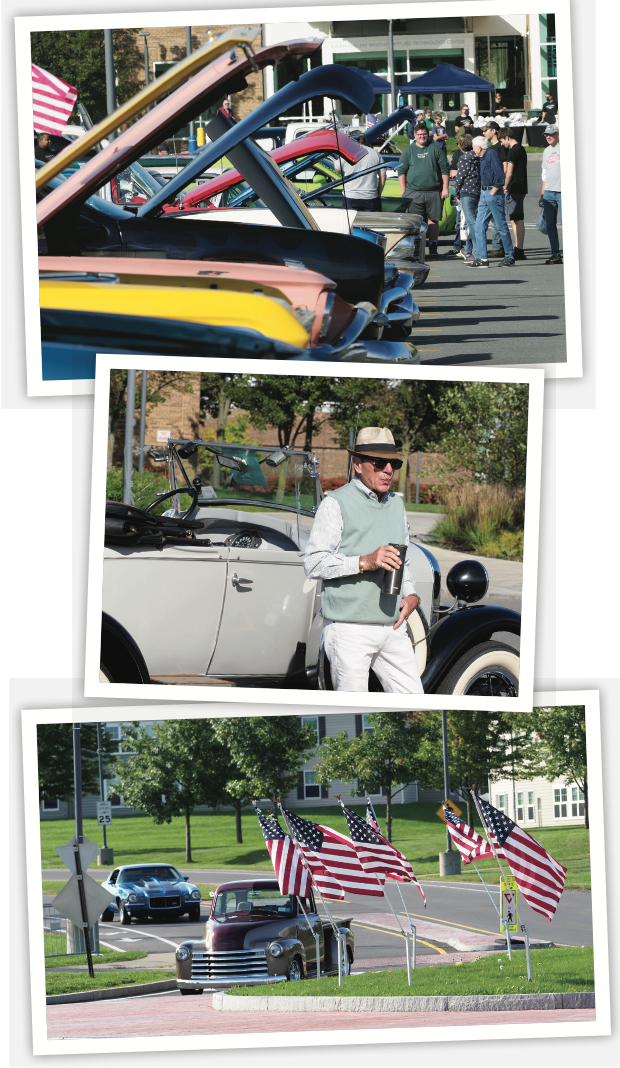 When Professor Ryan Beckley dreamed up a plan to host a classic car show on the OCC campus, his goal was to increase awareness about the College's Automotive Technology degree program. His dream came true on the first Saturday of fall. Hundreds of classic cars and spectators came to campus on a spectacular, sunny day for OCC's inaugural Cruise & Views Classic Car Show presented by Bank of America and raised over $14,000 for OCC students.
Spectators who came into the Automotive Technology lab saw a 1957 Chevy pickup truck students are restoring for raffle next year. The car is being restored thanks in part to a grant from the RPM Foundation. The '57 Chevy and the opportunity to purchase a chance at winning it will be the centerpiece of the second edition of the Cruise & Views Classic Car Show in 2022. Mark your calendars! Next year's date is Saturday, September 24. For more information on getting involved with the event call (315) 498-6060.
Special thanks to all of our sponsors for supporting this year's event: Bank of America, Terry's Transmission, The Maguire Family of Dealerships, Ted Carley, Bottar Law, Driver's Village, Big 4 Tire, Geddes Federal Savings & Loan, ISCONY, East Syracuse Chevrolet, United Radio, Mary & David Snyder, Sun Chevrolet, Scotty's Automotive, Rudy Schmid Total Car Care, Davidson Auto Group, Terry's Transmission, Snap-On Tools, Heid's of Liverpool, Summit Racing, Meguiar's Inc. and Valvoline.
---
High Honors For Class Of '69 Alumnae
Classmates DR. DONNA DESIATO '69 and KARIN FRANKLIN-KING '69, who were good friends while they were students at OCC, were recently recognized with statewide awards. DeSiato, who leads the East Syracuse Minoa School District, was named New York State Superintendent of the Year. Franklin-King was named the New York Community College Trustees' winner of the Distinguished Alumni Award for Professional Achievement. DeSiato is a member of OCC's Board of Trustees and both are distinguished Alumni Faces honorees. "We're so proud of both of them and fortunate they are still active members of the OCC community. Their accomplishments and continuing contributions to the College and all of Central New York inspire all of us," said OCC President Dr. Casey Crabill.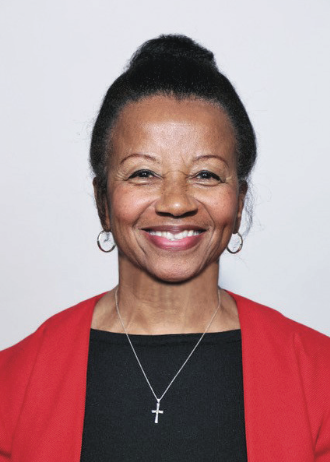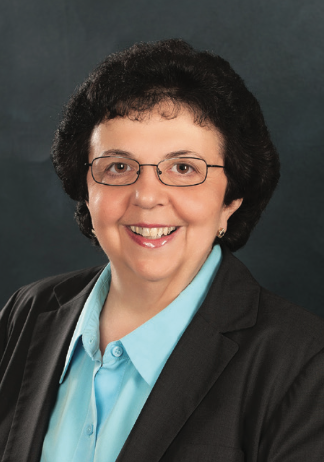 ---
He Shoots, He Scores!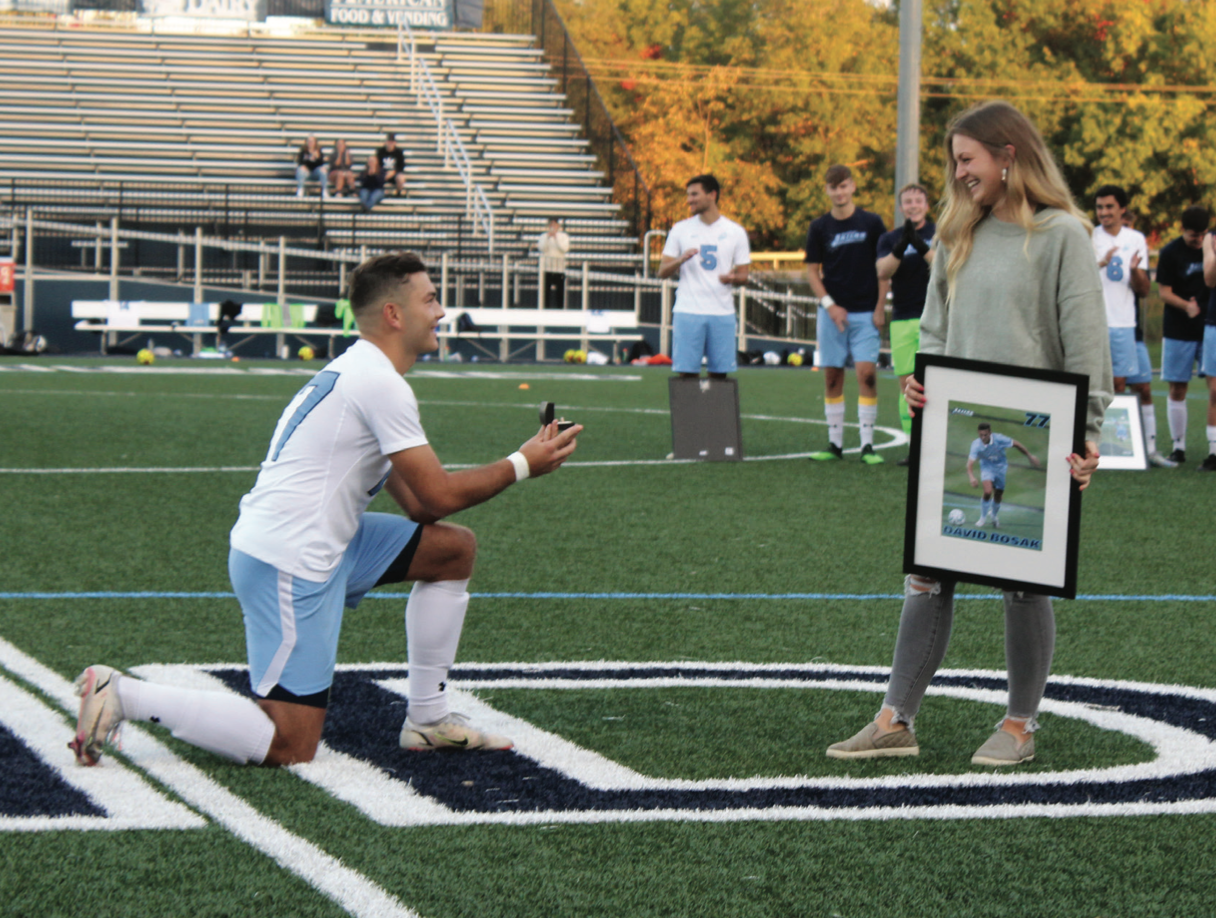 In the middle of a deep sleep on a hot summer night, David Bosak had a vision. "I had a dream in June that I would ask her to marry me on the soccer field. I knew I wanted to do something special and I wanted it to be in front of everyone else."
Bosak chose to pop the question
to his girlfriend, Marta Tatarin, on "Sophomore Night" when a pre-game ceremony is held to pay tribute to student-athletes playing in their final regular season home game. When she said "yes" the answer was exactly what he expected.
Bosak and Tatarin plan to be married in the summer of 2022, then they'll return to pursuing their degrees as they start their new lives together.
The Foundation Connection Summer 2021
A Community Responds to Student Need
Our students certainly faced unprecedented challenges this past year, but the one thing we know is they didn't face them alone. Community investment in the Lazer Response Fund, established in Spring 2020 to support emerging student needs in the pandemic, doubled our initial goal and stands at $210,000! Nearly 400 donors contributed nearly 500 gifts and SUNY provided a $50,000 matching gift. Campus constituents joined community groups and hundreds of individual donors to directly support student needs – examples included a female student in her 20's whose family lost their home during the pandemic. Her application to the Lazer Response Fund alerted the College to her situation and allowed faculty to intervene and help her finish her coursework in the summer semester when her situation stabilized. Other examples included students whose issues with food insecurity were addressed by the fund with favorable academic outcomes due to the support. None of this would have been possible without the collective efforts of the campus and greater community. Thank you for your support!
 
DONOR SPOTLIGHT
Dr. Daryll Dykes,'83
Dr. Daryll Dykes, Ph.D., M.D., J.D. knows success. The seven letters after his name say a lot. The practice says even more. He is a proud graduate of Onondaga Community College. He is a pediatric and adult spine reconstruction surgeon at Upstate Orthopedics certified by the American Board of Orthopedic Surgery. He is the Chief Diversity, Equity, and Inclusion Officer at SUNY Upstate Medical University. He is a member of numerous professional organizations, a former President and CEO of Medical and Surgery Spine Consultants
of Minnesota, and has published and presented extensively in his field. And that's just a summary. This whole publication could be filled with his accomplishments.
But, where success is often hailed as evidence of great personal achievement and "grit," Dr. Dykes has a simple message for OCC's students and community: No one gets here alone.
It's a message that rings true at any time, but amidst a pandemic that led to record unemployment, challenges with education and technology access, and the trauma associated with COVID, it is even more essential.
Reflecting on his success as the commencement speaker at William Mitchell College of Law in St. Paul, Minnesota, Dr. Dykes said he realized, "I was just one beneficiary of the transformative power of an OCC education and the promise of self-discovery that the College commits to every student, every day."
Dr. Dykes has been a key supporter of the Lazer Response Fund and hopes to inspire more donors to contribute directly to student need at the College.
"There has never been a greater need for us
to realize that we each have our position in life because of the events of history and because of individuals in the background making it possible for us to stand there. There has never been a greater need for alumni to band together to support OCC. Onondaga is OUR Community College!"
Whiskey & Wisdom Fundraiser Surpasses Goal (and has a lot of fun doing it)
A little bit of one can lead to a lot of the other – and this past February's virtual "Whiskey & Wisdom" fundraiser sponsored by the OCC Foundation and presented by Dining Inside Out and Kitty Hoynes, featured local spirits from FLX Distillers, Lock 1 Distilling, and Old Home Distillers, and favorites from Redbreast and Bushmills which also led to a lot of donations that go to direct support of OCC students. 
The OCC Foundation raised just over $13,000 in one night. The event was hosted by TK-99's Gomez Adams, OCC Class of 2016, and also featured charcuterie from Kitty Hoynes, as well as dessert pairings from The Sweet Praxis and Speach Family Candy Shoppe. The specific whiskeys were FLX Distillers McKenzie Rye, Lock 1 Distilling Co Inferno 101 Cinnamon Whiskey, Old Home Distillers Bourbon, Redbreast 12 Year, and Bushmills Single Malt 16 Year. 
Special appearances and performances included songs from Ben Mauro, guitarist for Lionel Richie and Cher, and a piano performance by Dr. Kevin Moore. Special thanks to all guests and event sponsors Alliance Bernstein and Wegmans.
Phil Klein
In 22 years with OCC, Emeritus Music Professor and accomplished composer Phil Klein wrote the College's Alma Mater, taught some of the area's most influential musicians, and maintained an active live music schedule of his own. Sadly, he passed in December of 2020 at the age of 92. But perhaps his greatest accomplishment was a humble one: "He maintained friendships with so many of his former students, and honestly, they just loved him. He respected them, and to him, they were equals," said his daughter Amy Klein, who is a Professor of Health and Physical Education at OCC.
Klein taught at Lake George and Skaneateles public schools for a combined 11 years before coming to OCC to help build up the College's music program.
Even with his teaching responsibilities, Klein never lost his love for playing publicly. "Oh, he'd be out gigging during the week, driving to Rome to play at the Savoy a couple nights."
Some of his former students include Syracuse musicians Mark Doyle, Joe Whiting, and George Rossi. Amy says she received so many meaningful messages on her father's passing. "Each of those famous musicians here in Syracuse put up a tribute to him on Facebook. It just made my heart want to explode. You wouldn't believe the wonderful notes and messages I received."
Klein was also a well-know peace activist in the area, attending events through the Peace Council. "He was more than a teacher. He treated everyone equal, at work or outside. Equality and justice were important to him" said Amy.
Upon his passing, Amy asked that donations and support be sent to the OCC Foundation, which maintains a scholarship for music students, as well as general scholarships.
"He loved the College. We would be out for a bike ride, and he'd say, 'Let's go into the college,' and he'd come up with some reason to go," she said. "He'd always find a reason."
 
STUDENT SPOTLIGHT 
Jake Humes
There's an old Honus Wagner quote that graced the Baseball Hall of Fame's "Grandstand Theatre" movie for decades before an upgrade two years ago: "There ain't much to being a ballplayer. If you're a ballplayer."
Old Honus retired in 1917, right before the flu epidemic of 1918, so he never knew how hard it could be when you can't play.
Batavia, New York native Jake Humes came to OCC to play baseball for the Lazers. With the 2021 season canceled, he didn't get to. So the former Monroe County Division IV Player of the year and first-team All-Monroe County League player applied himself to other things. He is a member of Slutzker Honors College majoring in Liberal Arts and Sciences: Humanities and Social Sciences, works as a Student Ambassador giving tours and performing other functions, and also earned the OCC Community Scholars Award this spring. His plans are to transfer, eventually, to a four-year institution to study exercise science. Oh, and of course, to play baseball.
---
OCC's 58th commencement ceremony looked a little different from the 57 that came before it. The College adapted though, and students were still able to celebrate with their families. Over 400 students took the momentous walk across stage to receive their diploma. Congrats to the one-of-a-kind Class of 2021!