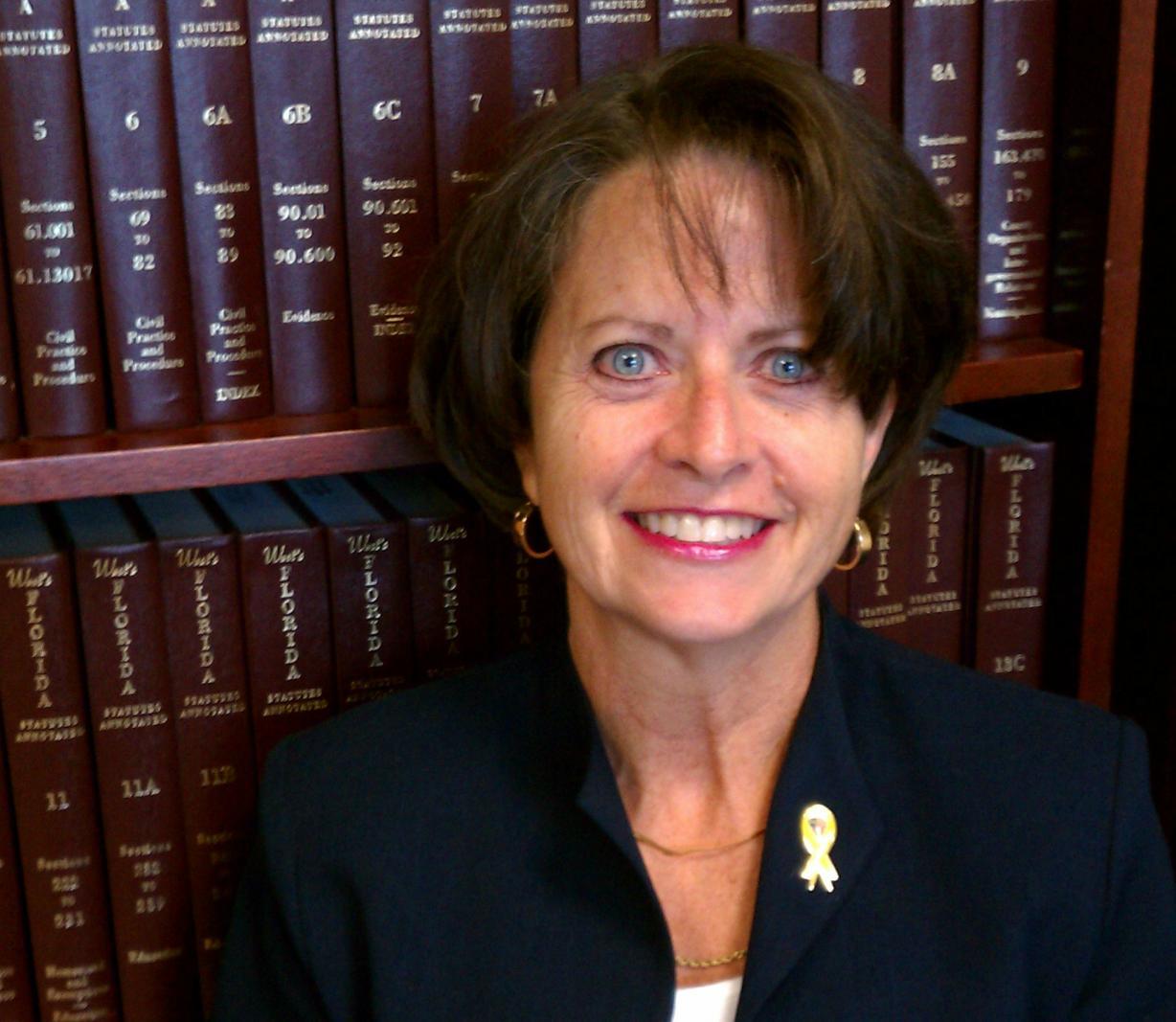 Each year Onondaga Community College recognizes distinguished graduates who have made a difference in their community and professional life, naming them "Alumni Faces" honorees. On the night of Wednesday, October 6 at 5:30 p.m. in the Frederick Marvin and Ernst Schuh Recital Hall, we will pay tribute to the Alumni Faces Class of 2021. In the weeks leading up to the event we are proudly profiling our honorees on our website and social media. Today we recognize The Honorable Michelle Morley, '84.
Michelle Morley remembers a time when she didn't fully appreciate what higher education could do for her. She had graduated from the Academy of Mount St. Ursula in the Bronx in 1975. That fall she went to college to study accounting. She quit after one semester and entered the working world. "I thought I didn't need a college degree and could make it by just working harder. When I matured and realized my mistake, OCC helped me get back on track."
By the time Morley came to Onondaga Community College she had dug a hole for herself. She had bills to pay and needed to continue working full time while taking classes. The College understood her situation and adjusted accordingly. "OCC enabled me to take the classes I needed on a schedule that accommodated my employment obligations. I was also able to work part time in the Registrar's Office during busy times of the year on a schedule that complimented my full time job."
Despite the many obstacles she faced, Morley was able to earn her Business Management degree in 1984, less than two years after she had started taking classes. She would go on to earn a bachelor's degree from the University of Tampa and her law degree from Stetson University. Today she is a Circuit Court Judge in the Fifth Judicial Court headquartered in Bushnell, Florida, about an hour west of Orlando. Thirty-seven years after receiving her degree at Onondaga she hasn't forgotten how the College was there for her. "I remain grateful to OCC, the faculty, and staff that helped me so willingly and so effectively when I needed it most."
You can watch Morley and the entire class of Alumni Faces be honored Wednesday, October 6 at 5:30 p.m. when the event is livestreamed on OCC's YouTube channel and Facebook page.