on
News Briefs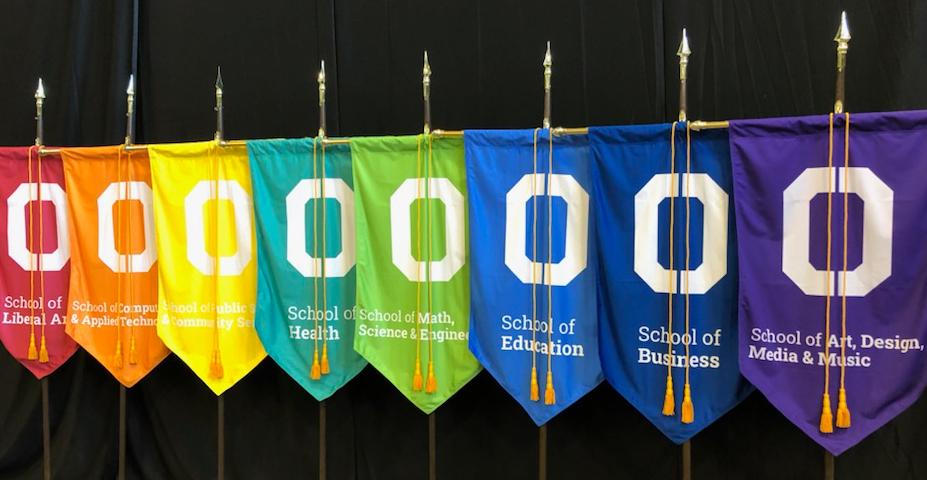 Onondaga Community College named the top student in each of its degree programs during the Curriculum Honors ceremony April 22 in the SRC Arena. Throughout the next two weeks we are highlighting the honorees on our website and social media. Today we recognize the Curriculum Honorees in our School of Art, Design, Media & Music, along with Honors College and Service-Learning.
Architectural Technology - Daniel Kyle
Daniel enjoys helping his fellow students and serves as the department tutor. He is transferring to SUNY Alfred.
Art - Amanda Negley
Electronic Media Communications - Trevor Scott
Trevor has a passion for media creation and storytelling. He was a member of the Phi Theta Kappa honor society and an officer in Student Government.
Interior Design - Carin Eaton
Carin is working with a local developer on a wide variety of projects from single and multi-family dwellings to commercial projects. Her work includes both new construction and the renovation of existing buildings.
Music - Hadassah Johnson
Hadassah is an outstanding singer and musician who earned a perfect 4.0 grade point average while serving as an officer in the Phi Theta Kappa honor society. She was named an All-State student and a SUNY Chancellor's Award for Excellence winner.
Photography - Kim McConnell
Kim never wavered in her desire to learn both technical and creative ways to express her ideas. She is passionate, driven, and bound for success.
Emily Dejoy
Emily is a bright, engaged, and inquisitive student. She takes her studies very seriously as was evidenced from the moment she started her journey as an Honors Scholar.
Blake Lonergan
Blake is in the Fire Protection Technology degree program. He participated in Service-Learning with Onondaga County Emergency Management's Fire Investigation Unit, accumulating over 31 hours in the field assisting with the origin and cause of fires.