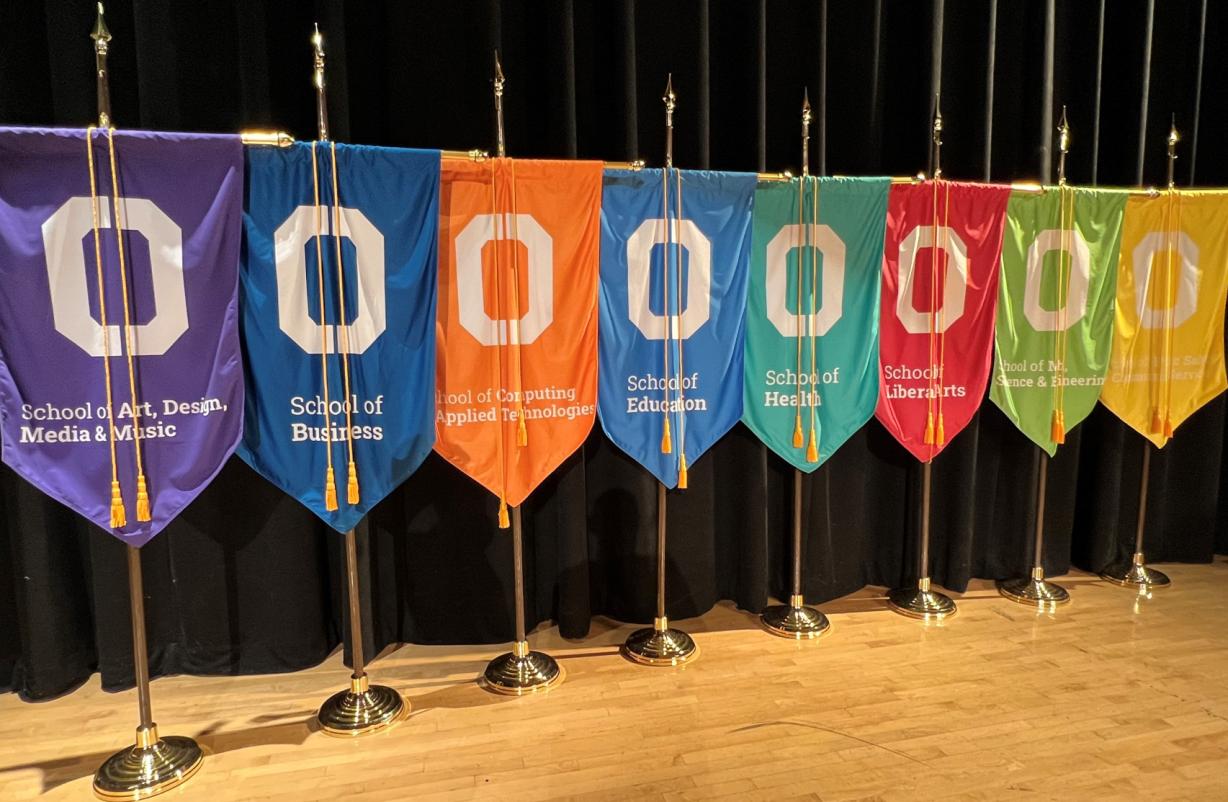 Onondaga Community College honored outstanding students in each of its degree and certificate programs during the 2022 Curriculum Honors ceremony, The event was held May 4 in Storer Auditorium.
The following students were recognized for excelling in the School of Computing & Applied Technologies:
Architectural Technology - Kenna Maring
Kenna is a graduate of Cicero-North Syracuse High School who turned a job shadow opportunity at VIP Structures into an internship, where she's working on the construction of a 170,000 square foot facility in Utica. Kenna will transfer into SUNY-ESF's Construction Management program.
Computer Forensics - Dylan Treasure
Dylan came to OCC from Baldwinsville High School and chose Computer Forensics because it combined his interests in computing and criminal justice. He will transfer to SUNY Polytechnic Institute where he will major in Cybersecurity.
Computer Information Systems - Yash Patel
Yash came to OCC from Fayetteville-Manlius High School because of the multiple computing-related degrees the college offers. He excelled in Computer Information Systems and will transfer to Syracuse University where he will major in Business Analytics.
Computer Science - Jack Wilcox
Jack earned a 4.0 in the Computer Science degree program. He plans to transfer to SUNY Oswego and pursue a bachelor's degree in Computer Science with the goal of one day working with video games.
Electrical Technology - Aaron Sprague
Aaron came to OCC after spending many years working for a local corporation. He demonstrated to younger students the discipline and dedication needed to succeed, and held professors accountable with feedback akin to an industry design review.
Fire Protection Technology - Justin Michaels
When Justin was in high school he balanced athletics, a part-time job, and community service as a volunteer in the Westmoreland Volunteer Fire Department. As a student at OCC he continued to serve through the bunk-in program with the Fairmount Fire Department. His strong work ethic was noticed and he will begin working as a career firefighter in the city of Oswego.
Mechanical Technology - Andy Dominguez Murgado
Andy started in a different degree program but switched to Mechanical Technology after a career discussion with Professor Gino Duca. He likes to design and build things, and plans to start his own business after graduation.