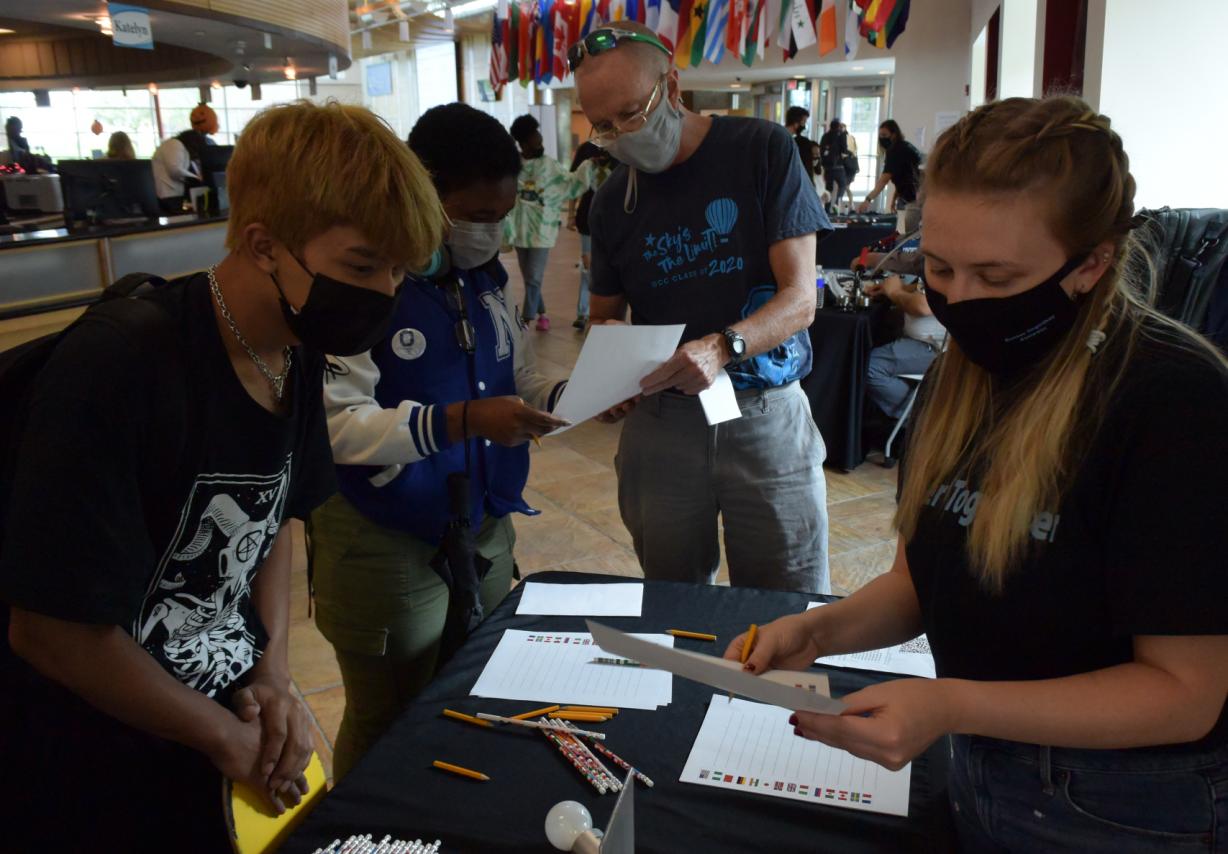 After an academic year filled with virtual events, Onondaga Community College hosted a campus-wide in-person Unity Day on Wednesday, October 13. The theme of this semester's event was "Better Together." Events happening across campus included:
Bead and Feather Pouch Making
Unity Bracelet and Necklace Making
Cross Faith Necklace Making
"Better Together" Mosaic
LGBTQIA+ Button Making
Leather Wristband Making
License Plate Making
International Flag Naming Contest
Art Contest Display
Extraordinary Men of Distinction
Paper Cranes Origami
Latin Salsa Dance Lessons & Spanish Cuisine
Middle Eastern Cuisine
Open Mic Contest
Interactive Unity Written Display
ASL Deaf, Deaf World
Common Read Table
Unity Yoga
The festivities were organized by the Unity Day Committee which includes students Alawad Abdullah, Kenneth Bivens, Dreeasia Garner, Damon Gilstrap, Healther Patrick, Lorien Renaud, and Nya Williams. Photos from the event are below.