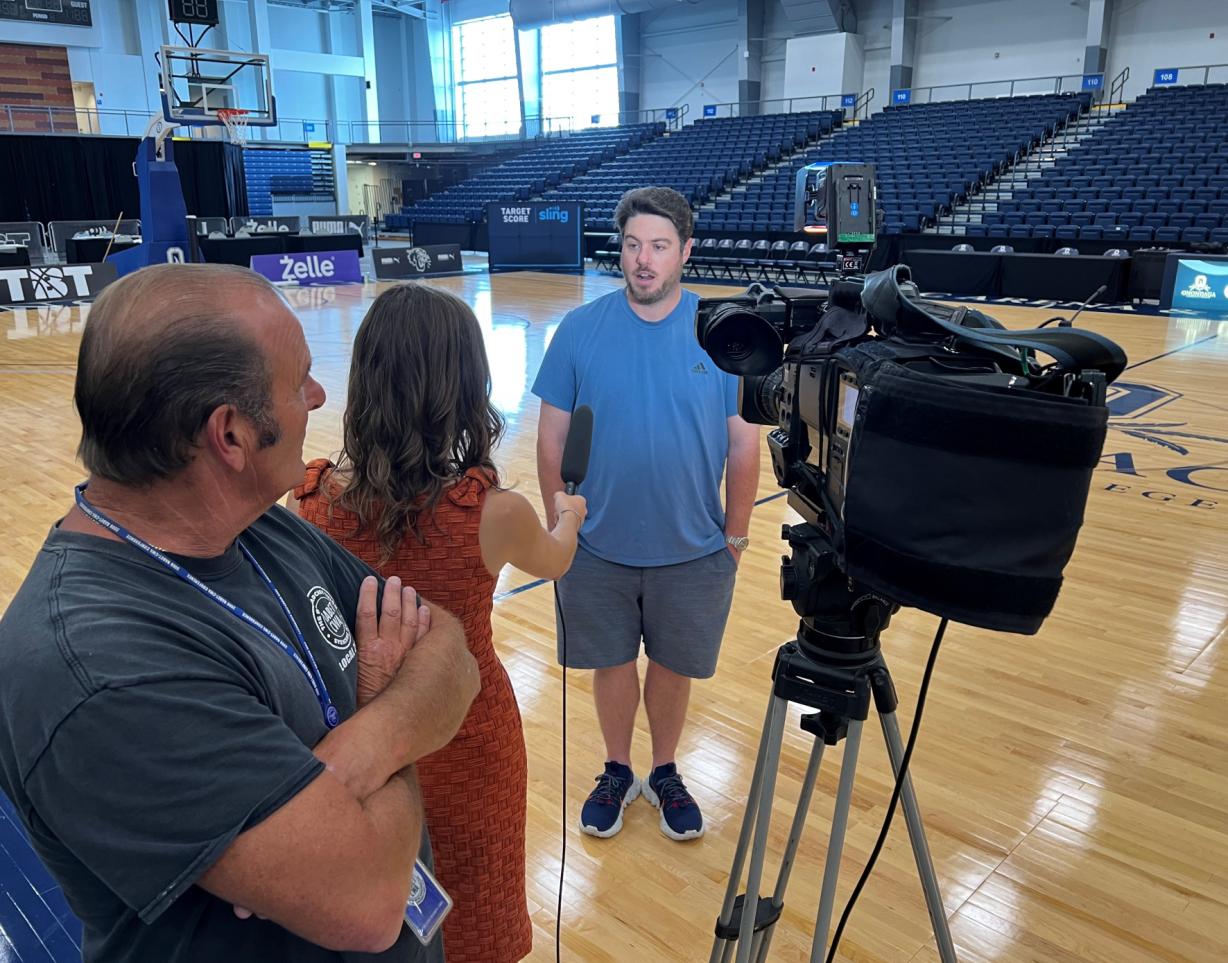 Charles Grant '09 is doing double duty this weekend. The graduate of Onondaga Community College's Broadcast Media Communications (BMC) program will operate a live camera during the TBT basketball tournament in the SRC Arena Friday, spend Saturday and Sunday working as a live cameraman at the Baseball Hall of Fame Induction Ceremonies in Cooperstown, then return to campus Monday to shoot more TBT basketball action. "It's nice to work all different kinds of sports and have a different office to work in every year. It's a great opportunity," said Grant.
Grant is one of about 20 OCC alumni who will be working at one or both locations. Their graduation years range from as far back as 1970 to as recent as 2022.
BMC Professor and Alumnus Tony Vadala '83 will work the entire three day-long TBT event at the SRC Arena, serving as a Technical Coordinator for the games. "This event is like a big homecoming for our OCC grads. It feels like a homecoming weekend. And we're so proud to be represented both here and in Cooperstown this weekend," said Vadala. "If anybody needs a great education in television production, OCC is a great place to start. I'd recommend it to anyone," added Grant.