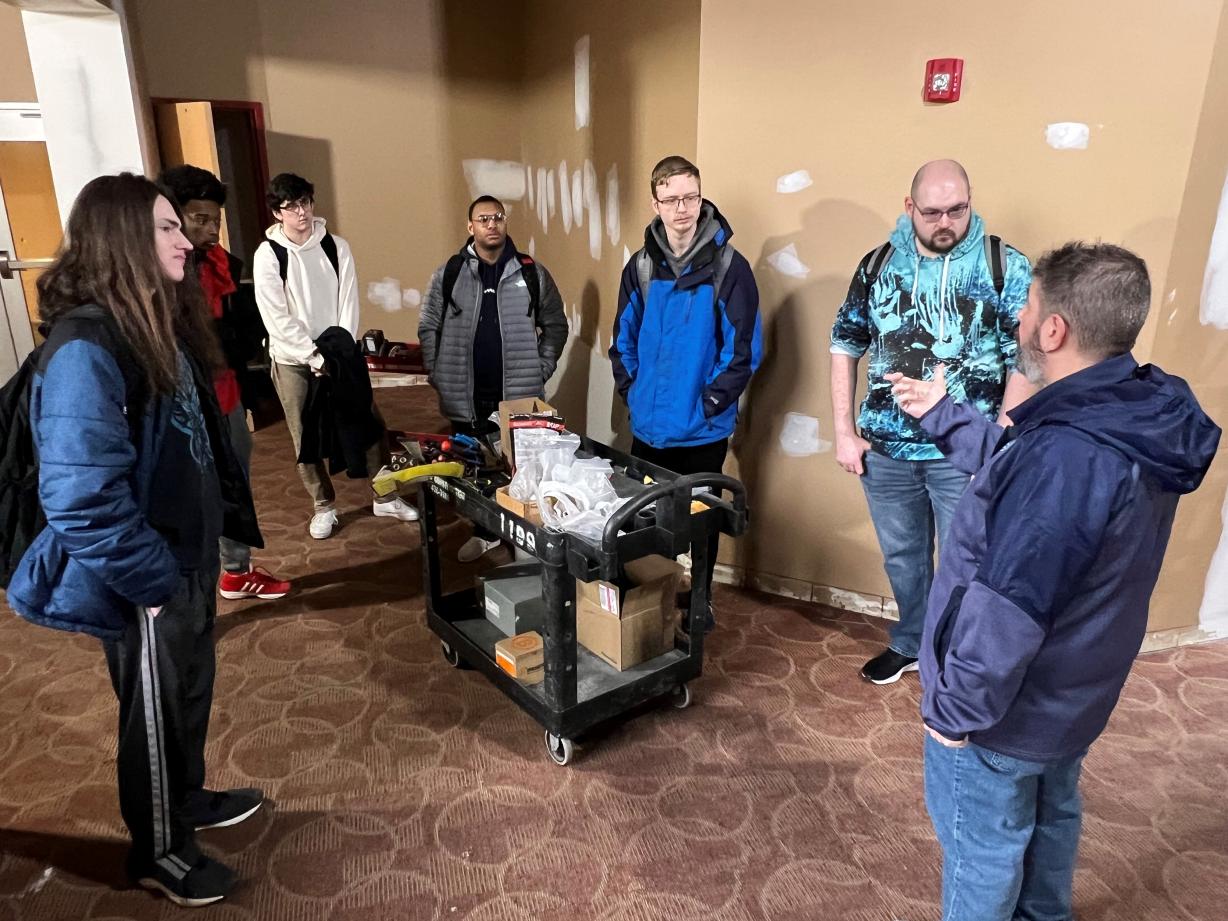 Derek Sweeney has been playing esports for as long as he can remember. During his senior year at West Genesee High School, the Wildcats started an esports team and Sweeney joined it. "Our Smash Bros team won the entire championship. I really like playing video games. It's my main pasttime."
Sweeney, who is a freshman in Onondaga Community College's Cybersecurity degree program, decided to join the new esports team on campus which is also in its first semester. And he continued his dominance in the Smash Bros game, compiling a perfect 11-0 record and finishing 1st in the nation.
The Lazers are competing as an intramural team this semester, and taking on other community colleges across the country. Sweeney was one of 5 Lazers who made it to the Smash Bros nationals, and 4 of the 5 finished among the top 15 in the nation including teammates Elijah Johnson (4th place nationally) and Declan Coe.
Earlier this week the esports Lazers took a break from classes and exams to visit their future home under construction in the Gordon Student Center. A space formerly known as the Bistro near the Starbucks counter is getting a massive makeover. When it's complete next semester it will be filled with huge monitors and cool lighting. "The more we talk about what's happening here, the more excited we get. The uniforms are ordered. The computers are ordered. After seeing these kids play this semester, we're going to have a great team and a room that matches their ability," said Keith Edwards who is both Head Coach of the esports Lazers and a member of OCC's Audio/Visual team.
The esports Lazers compete in a total of four different games; Smash Bros, Valorant, Overwatch, and Rocket League. Three Lazers are preparing to compete in the nationals later this week including Dion Spaights (Overwatch), Benjamin Petrie (Overwatch and Valorlant), and Jordan Calhoun (Valorlant and Rocket League). "They've matured and learned to play together. It's great to be a part of it and know that I've helped get the program started," said Edwards.