Image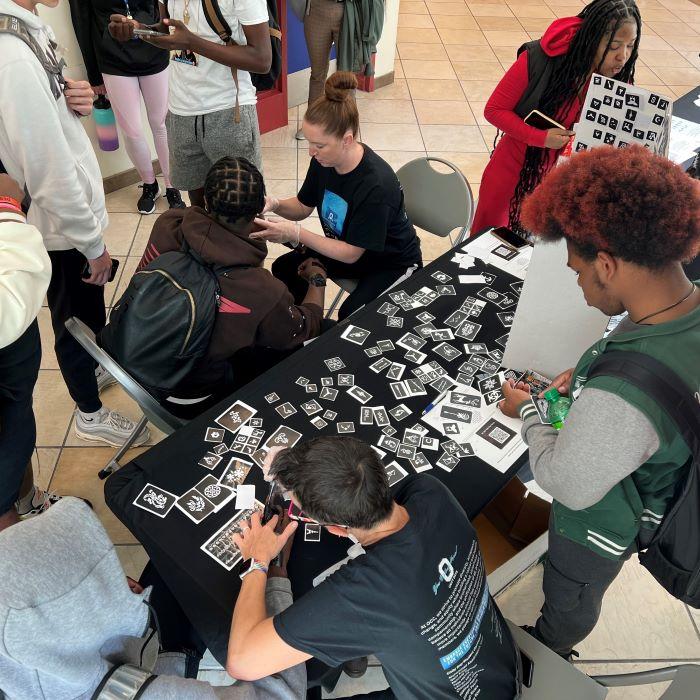 Onondaga Community College's fall semester Unity Day events were expanded to cover an entire week while also celebrating the first year of College President Dr. Warren M. Hilton.
Traditional Unity Day events were held on Wednesday September 20 and included henna tattoos, unity bracelets, cross-faith necklace making, ceramic mosaic painting, and cultural food from around the world.
Events related to the President's anniversary included a 3-on-3 basketball challenge, a celebrity cookoff, and a panel discussion titled "Community Colleges as Pathways to Semiconductor Careers." The conversation was moderated by WSYR TV, NewsChannel 9 reporter and anchor Andrew Donovan. Panelists included Dr. Hilton, College of Western Idaho President Gordon Jones, Dr. Reginald Hicks of Chips for America, and OCC's Mike Grieb who is both a Professor and Chair of Applied Technology.
Prior to the panel discussion, Donovan and a NewsChannel 9 production crew recorded an episode of their weekly public affairs show, "Newsmakers." Presidents Hilton, Jones, and Professor Grieb participated in the conversation. You can view their episode at the Newsmakers website.