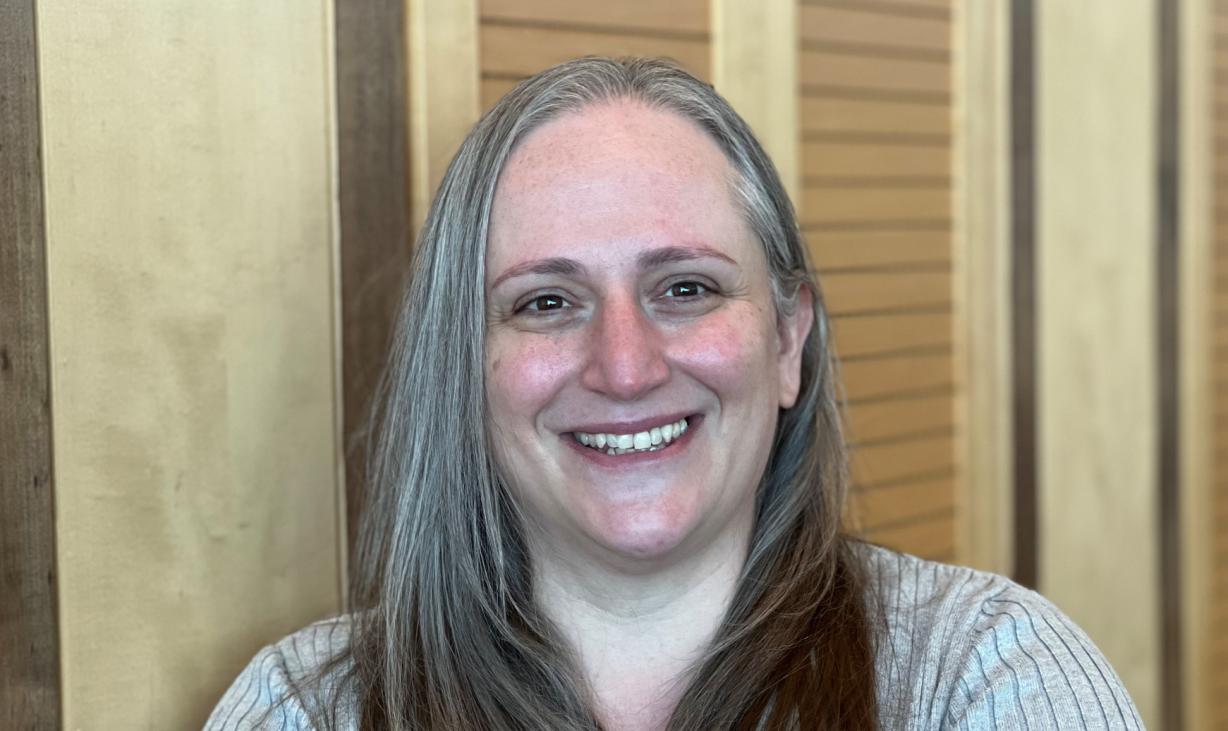 Two years ago at this time Anne Pandian was a stay-at-home mom, anchoring life at home while her husband was gone 12 hours a day due to his lengthy commute to work and long shifts. Then the COVID-19 pandemic arrived and everything changed. When her husband's employer gave him the option to work from home, she decided to come to Onondaga Community College and begin working toward her college degree. "When I first registered I thought I wasn't going to be able to relate to anyone or be able to do the work, but within the first week I felt like I fit in. Even though I'm in my 40s and so many students are in their teens, they're my peers and they feel like my peers because we're on the same intellectual level now. It feels natural. it feels great."
Pandian's first semester was in the fall of 2020. She's did so well she was inducted into the College's chapter of international honor society Phi Theta Kappa. And despite the presence of the virus and the restrictions that come with it, she found life on campus to be perfect for her. "I feel very comfortable knowing most here are vaccinated and have to wear masks. I think SUNY and OCC are doing a really good job with the pandemic and it makes this a very safe place for me."
In May she will receive her degree in Communication Studies. She plans to transfer to a four-year college and major in history.
Her success in the classroom later in life has motivated others to go back to school. A friend saw a story about her on the OCC website, felt inspired, and decided to go back to school. And her husband is now working towards his masters in business administration. Pandian hopes anyone considering college will go for it. "Do it. Don't overthink it. If you aren't sure, just do it. There's no harm in an education at any age."