on
News Briefs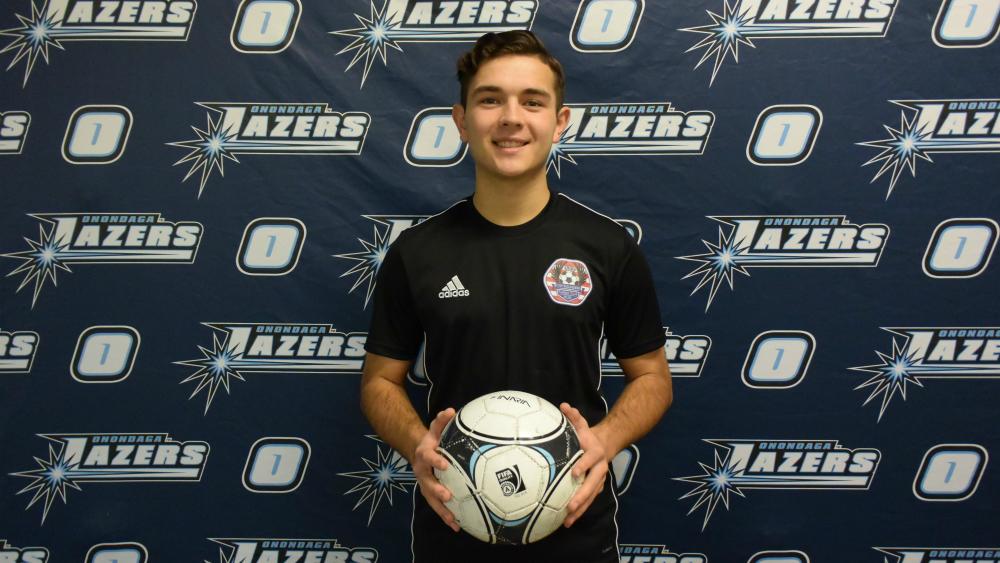 Before October 17, 2018, David Bosak had never known life without soccer. When he was old enough to walk he started kicking a foam ball around the house. As a youth he would always play in leagues against players several years older than him. At Marcellus High School he blossomed into a two-time All New York State performer. But everything changed on October 17, 2018 when he broke his leg in a sectional playoff game. "When soccer came to a halt I didn't know what to do with myself. I'd never gone through a period where I hadn't played for so long. I was bedridden and dreamed about playing soccer at night."
Bosak craved soccer any way he could get it. He decided to call Ultimate Goal Family Sports Center in Marcellus and ask if he could coach, even if it was for free. They told him to come in when he was ready. "The next day I came in on crutches. I fell in love with coaching right away. I coached the entire winter as I recovered." Bosak enjoyed seeing his players improve and kept receiving positive feedback from parents. He began thinking about creating bigger and better opportunities for youth soccer players on the west side of Onondaga County. That's when he became a small business owner and created the CNY Sounders Futbol Club. They practice and play at Ultimate Goal in Marcellus. He says sponsors played a critical role in getting the league off the ground. "They helped us pay for all of our equipment that has benefited so many youth soccer players in the community. We owe a debt of gratitude to Syracuse Orthpedic Specialists and Dr. Vincent D. Dimento of Syracuse Dentistry.
As his soccer league was taking off, Bosak was finishing up at Marcellus High School. During his senior year he had taken a total of four classes on the Onondaga Community College campus and loved the experience. In the fall he became a Business Administration major here and began taking classes full time. He was a member of the Men's Soccer team in the fall and will play on the Men's Golf team in the spring. "I'm very happy to be here. It's really nice. I'd recommend OCC to anybody."
As for CNY Sounders FC, they are presently in the middle of a 10-week session and will begin another in late January. Demand is high but Bosak says he will cap the number of players the league can accommodate. "I'm not greedy. I could pack as many kids as possible on one field and make as much money as possible, but I don't want to. I want to make every single player better and make it worth it for them. Our practices are very sharp and we have a good ratio of coaches to players."
It's been a remarkable year or so for Bosak who suffered a season-ending injury, then turned it into something positive. "It sounds strange but it's one of the best things that's ever happened to me. I love coaching. The kids and parents I reach are all so excited." Those positive vibes give him the energy to juggle the demands of running a business, being a full time college student, and a college athlete. "I'm very busy. I think this is what it feels like to be an adult. I still don't make my bed in the morning so I'm trying to stay a kid."