on
On Campus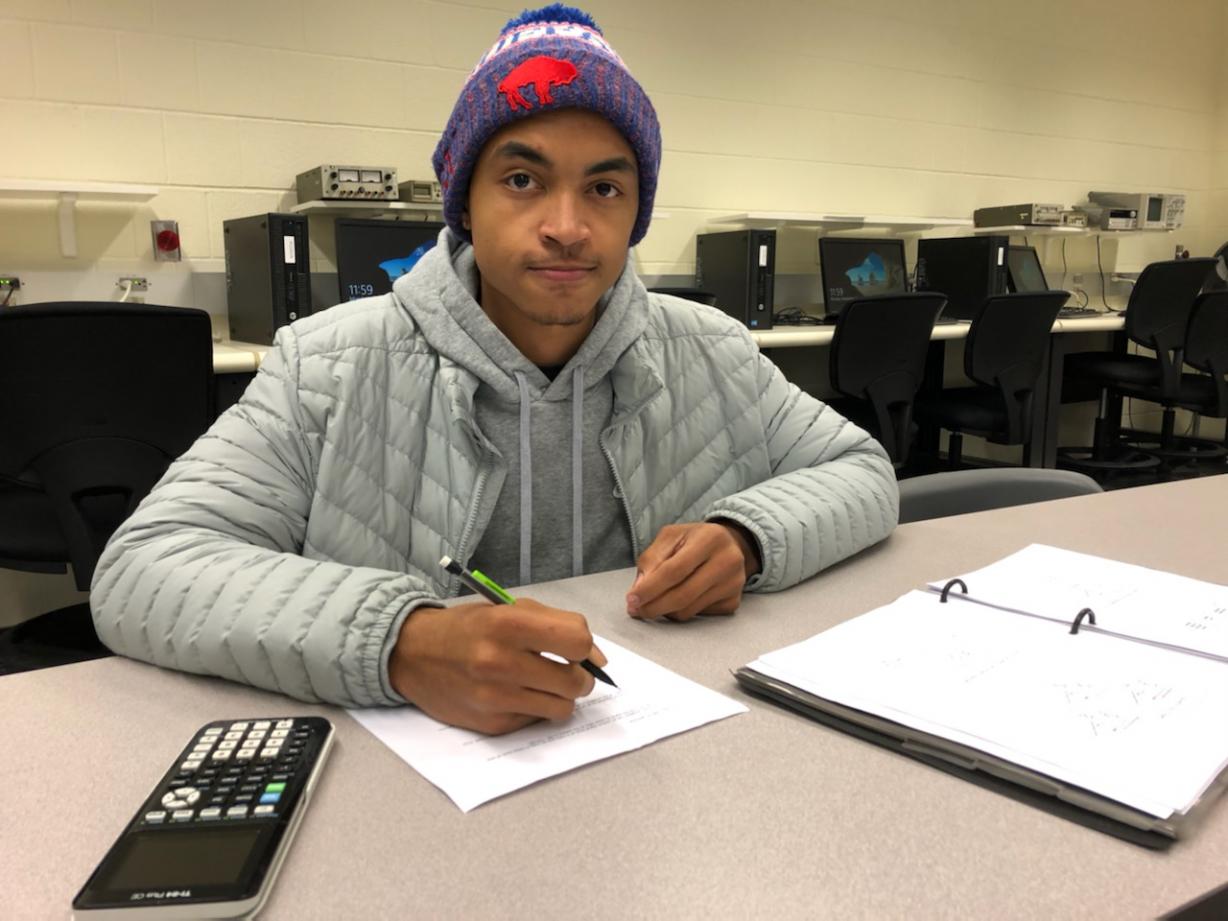 Andru Skinkle has been on the path to a STEM-related career for as long as he can remember. When he was in middle school, he would spend Saturday's working with Syracuse University students who were members of the National Society of Black Engineers. "The SU students would help us with our homework. Occasionally we would go to a national conference. It was fun and I was always attracted to it."
From middle school it was on to the Institute of Technology at Syracuse Central (ITC) where Skinkle became part of the P-TECH program. P-TECH stands for Pathways in Technology Early College High School. The program helps high school students earn valuable credits toward an associate degree while partnering with industry leaders. While attending ITC, Skinkle also began taking classes at OCC with a focus on the Electrical Technology major. After earning his high school diploma in June 2018, Skinkle started coming to campus full time. In December he'll earn his associate degree one semester ahead of schedule. "The program has been very good. I've really enjoyed Professors Woody Everett and Tab Cox. Both are amazing."
Skinkle is also already working in the industry. He repairs radios found in Chrysler vehicles at United Radio. "I work on boards, fix screens, things like that. The range of work on electrical components is vast. It's really fun." Skinkle plans to keep working after he receives his degree. He also hopes to continue his education with the help of his employer.