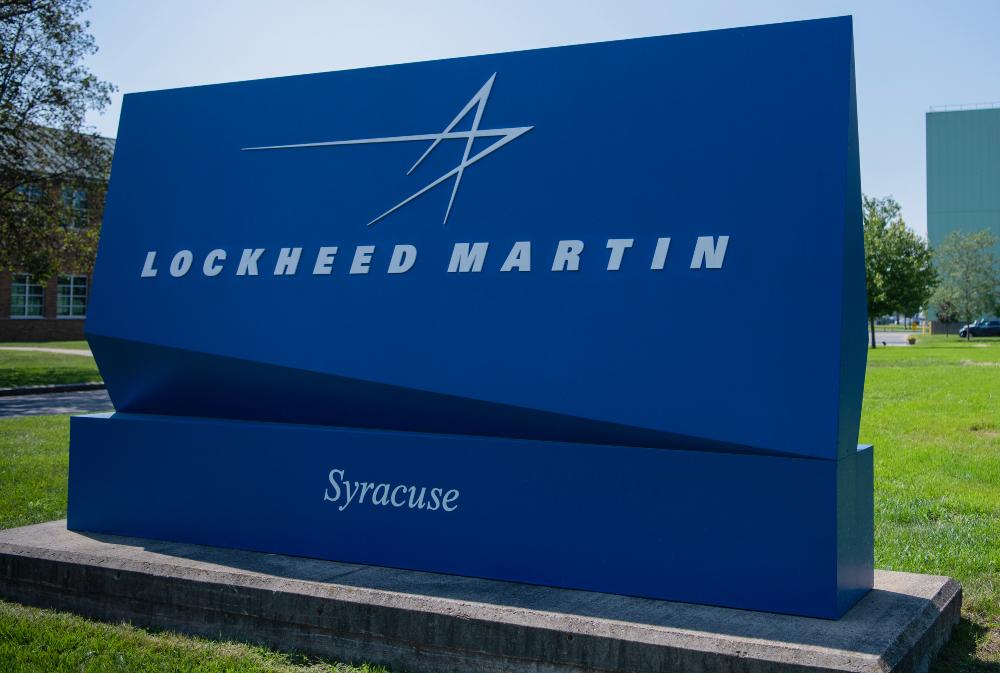 When Olga Zelenka graduated from Syracuse's Nottingham High School 15 years ago, she had no idea where life would take her. Her future started to come into focus when she decided to enroll at Onondaga Community College. "I thought it was a great option while I decided what I wanted to be when I grew up."
Today she has a successful career right here in Central New York as a Systems Engineer at Lockheed Martin Corporation, a global aerospace, arms, defense, information security, and technology company. Zelenka is a member of the Specialty Engineer Team where she and other team members work alongside members of the Design Team to ensure products are safe and compliant from design through integration and testing.
Zelenka's career inspiration came from her professor in a Differential Equations class at OCC. "He made math come alive for me in the physical world around me. I went on to Syracuse University to use differential equations to explain fluid dynamics." After earning her Mathematics & Science degree at OCC, she completed an Aerospace Engineering degree at Syracuse University before joining Lockheed Martin in 2018.
There are strong connections between earning a degree at OCC and securing a rewarding career at local employers like Lockheed Martin. Besides Mathematics & Science, other degree programs which can help students find careers at Lockheed Martin include:
Stephanie Nichols also used an OCC Mathematics & Science degree as a foundation to a career at Lockheed Martin. She came to OCC after graduating from Central Square High School. "I chose OCC because undergraduate courses could be transferred and were far more affordable than taking the lower level courses at a four-year college."
During her time on campus Nichols worked as a Student Ambassador, giving tours to prospective students. She also tutored fellow students in the Math Lab after tutors helped her get through some of her Calculus classes. "They were so helpful and part of the reason for my success. I felt the need to give back by tutoring others who needed support in Math classes.
Nichols went from OCC to SUNY ESF where she earned a bachelor's in Chemistry with a focus on Natural and Synthetic Polymer Chemistry. She began working at Lockheed Martin five years ago and today is a Site Compliance Officer, managing the overall Quality Management System. She's grateful for her time at OCC and how it impacted her future. "My experiences shaped me into the professional I am today. My drive for learning, ensuring full understanding of a situation or process, the ability to explain the situation or process to others, as well as a never ending curiosity all lined me up for success in my career."
Casey Guereschi took a non-traditional academic path to Lockheed Martin. After graduating from Chittenango High School he came to OCC and enrolled in the Automotive Technology degree program where he learned about much more than repairing cars. "They focused our efforts on troubleshooting methodology. That focus with an open-source method that is 'logical, methodical, and repeatable' aided in my taking on any problem with the same level-headed focus and confidence that I am able to solve any problem."
Guereschi began working at Lockheed Martin in 2016 and today is a Field Engineer Sr. and Lab Lead. He's in a leadership position supporting and organizing a number of labs across the site. As a student in Automotive Technology it was instilled in Guereschi to break the stereotype of dishonest mechanics. He's brought that high ethical standard into his current role. "We were to be a shining example of the industry as honest technicians who put the customers first. I still try to honor him (Professor Richard Kent) today by putting my customers first."
All three OCC employees currently excelling at Lockheed Martin have words of advice for future and current OCC students. "Take some core math and science classes and volunteer in the industry you think you may want to work in. That will give you a clearer picture of what path you would like to take," said Zelenka. "Touch base with your professors during dedicated office hours. Take advantage of the student services available. Embrace curiosity and continuing education," said Nichols. "Always be curious, open minded, and take on the challenges that are offered to you. Always try to learn something new," said Guereschi.