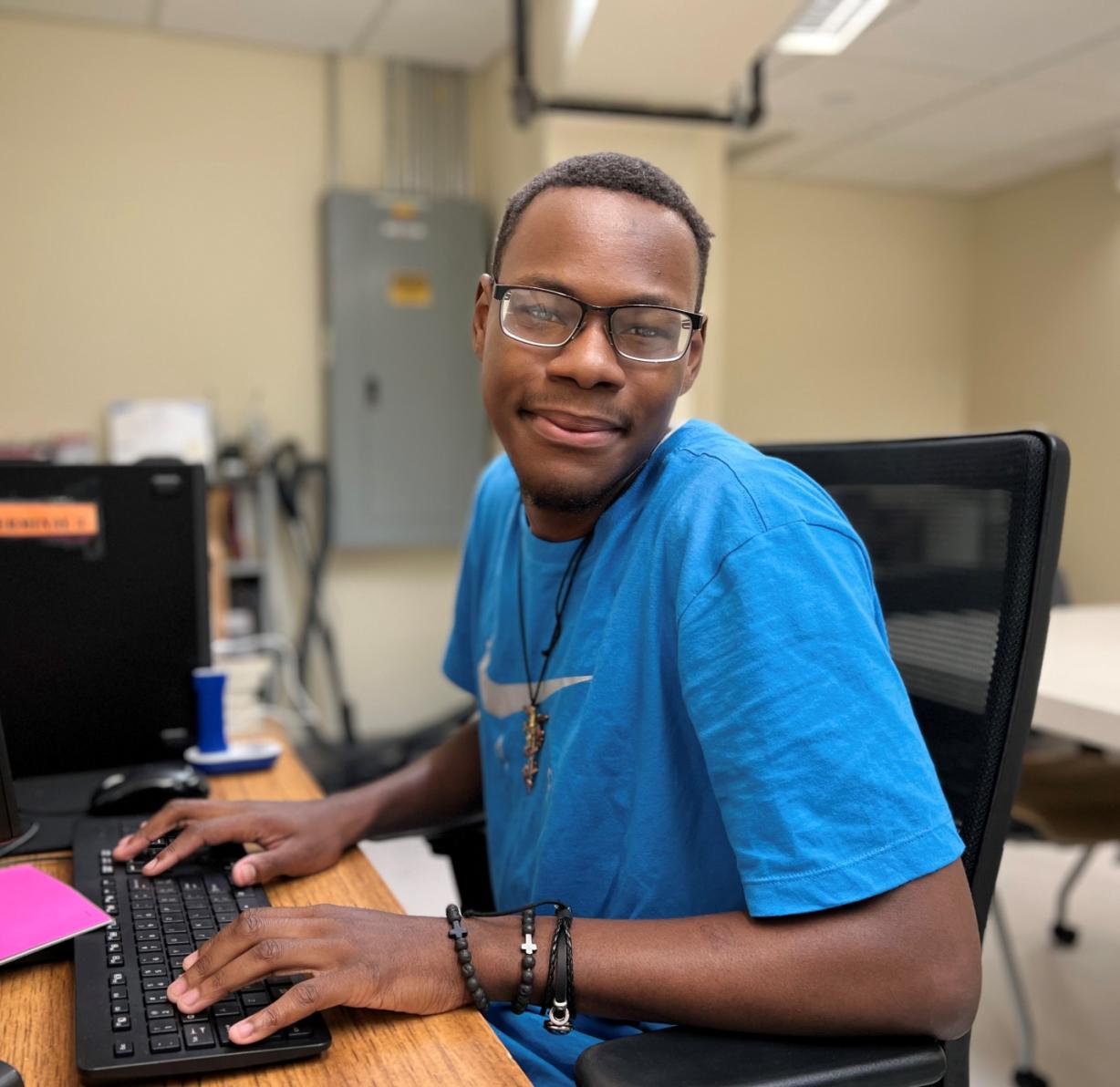 George Jackson is receiving an invaluable start to his college experience thanks to Onondaga Community College's Educational Opportunity Program (EOP). The EOP Residential Pre-Freshman Summer Institute gives approximately 40 students the chance to get a head start on college. Over the course of 5-and-a-half weeks students live on campus, take college classes, eat their meals in the cafeteria, and get a taste of what college life is like. "I've really liked it. It's amazing. It helps me feel independent as a person," said Jackson.
"The EOP Pre-Freshman Institute is an excellent way for incoming college students to get a sense of the differences between high school and college," said EOP Director Denise Valdes. "Our students take two classes along with other programming that has been designed especially for them. It provides students with a preview into what college will be like for them in the fall, and gives them the opportunity to create a community with other EOP incoming freshmen."
Jackson is a graduate of the Institute of Technology at Syracuse Central. He's taking classes this summer in Public Speaking and English. By the time the fall semester begins he will have earned 6 college credits, know his way around campus, and have an established home base in the EOP office on the 2nd floor of Coulter Hall. "If I need information or have problems, this is where I come to. It's helpful for me to know they are here. Whatever is going on, I know I can come here."
Jackson plans to pursue degrees in both Computer Information Systems and Music. "I want to learn how to develop and code, and I just love music." His musical background includes experience with both percussion and guitar.
He'll be attending OCC tuition-free thanks to New York State's Military Enhanced Recognition and Transition (MERIT) Scholarship. His mother, Keisha Seals, was discharged from the United States Navy with a 100% service-connected disability and is unable to work. The scholarship pays the full cost of attendance at any SUNY or CUNY school. It's New York State's way of saying "thank you" to disabled veterans for their service. "Having this scholarship along with EOP is really important to me. They are how I am able to be here."
Jackson plans to earn two associate degrees and transfer to a four-year school. And EOP's summer program is helping him build the foundation for his success. "The Pre-Freshman Institute experience helps our students be better prepared for their first semester, allows them to earn 6 college credits, and is invaluable for first generation students. This program also allows us to be connected to our community, which is something we are always striving to do," said Valdes.