on
Employee Updates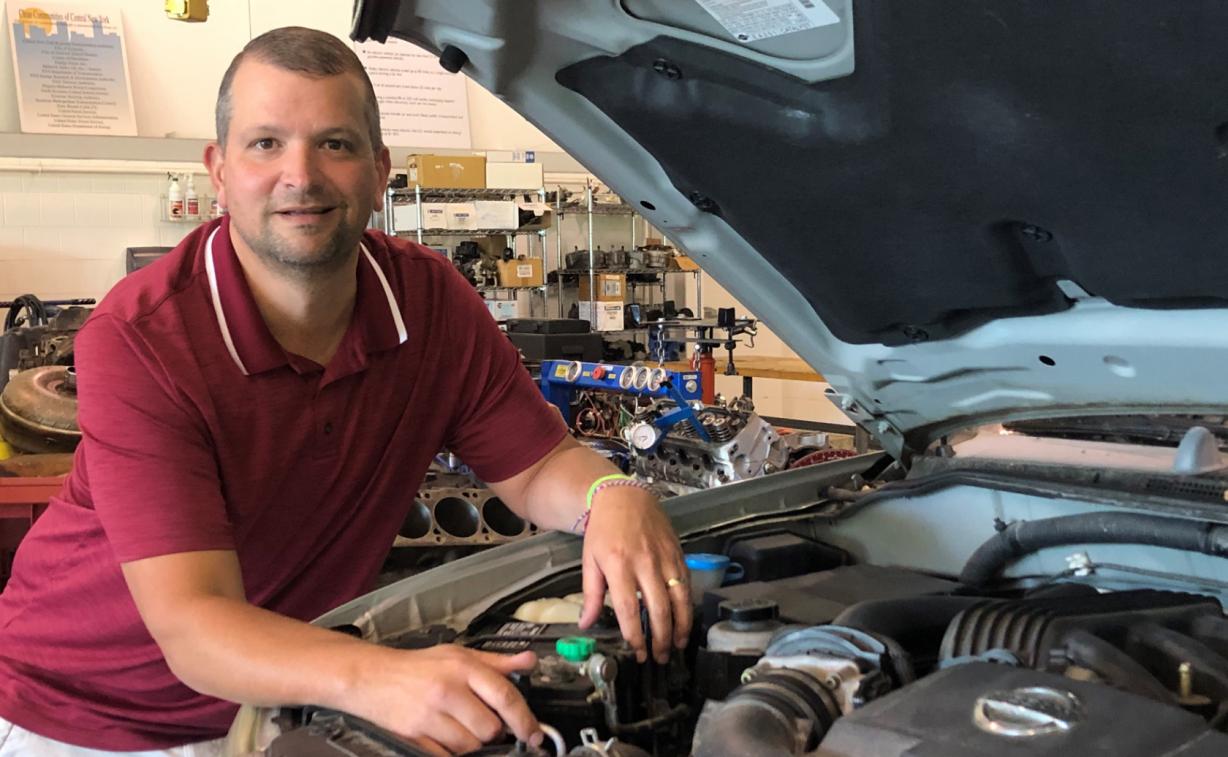 Ryan Beckley is ready to turn OCC's Automotive Technology degree program into the go-to place for Central New York's auto repair shops and dealerships when they need technicians. "We are going to help each of our students develop a relationship with an industry partner so that when they graduate they will walk into a full-time job. That's my goal."
Beckley is a native of Baldwinsville (Baker High School, class of '95) who earned a Mathematics & Science degree from OCC in 1998 and a bachelor's in Technology Education from SUNY Oswego two years later. In 2000 he took over the Automotive Technology program at East Syracuse Minoa (ESM) High School.
During his time at ESM, Beckley was known for thinking outside the box. In his first month on the job he brought the shell of a 1967 Camaro to school. All of the contents of the car were in boxes. Beckley and his students built the entire vehicle from bumper to bumper. The exercise was such a success Beckley had students build a muscle car each year and raffle it off as a fundraiser for ESM's Automotive Technology program. His innovative strategies led to him being named Central New York's Technical Teacher of the Year in 2008-2009.
Twenty-two years after receiving his associate degree, Beckley returned to campus in August to begin leading the Automotive Technology program and its students into the future. "It's an opportunity. It's a challenge. I want to put OCC on the map as having a world class automotive program. I want it to be part of the community in a way that connects business owners and students. I want to be that conduit. It's my life goal right now."