on
On Campus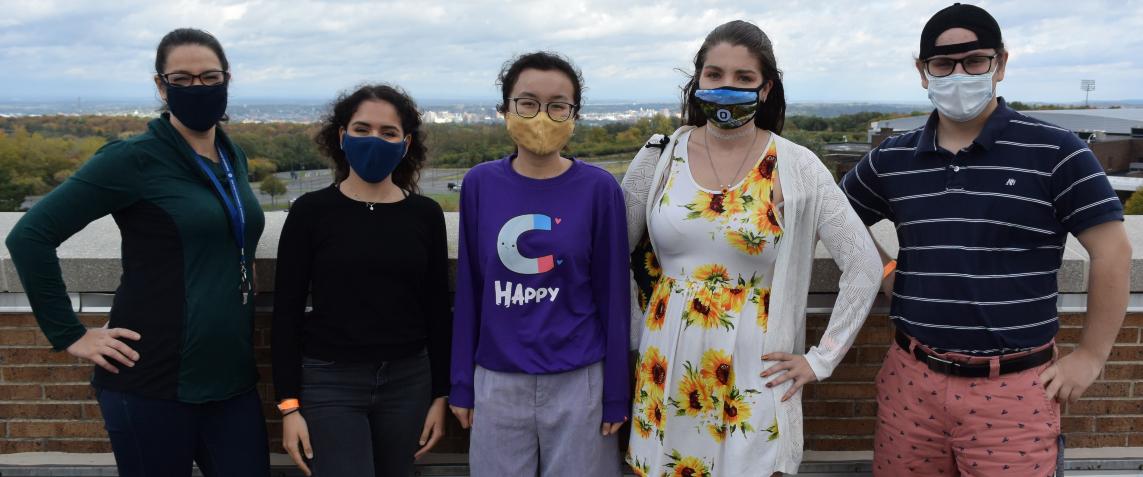 Onondaga Community College has assembled an outstanding group of Student Government leaders this semester. They are responsible for providing support for student clubs and organizations, student leadership development, and campus-wide activities which are limited due to the pandemic. Student officers meet monthly with College President Dr. Casey Crabill to discuss issues important to fellow students.
The fall 2020 semester student officers and the degree programs they are enrolled in are:
Mark Santariello, President, Humanities
Alexis Riccardo, Vice President-Clubs & Organizations, Engineering Science
Gina Segreti, Vice President-Entertainment & Programming, Early Childhood
Rashal Chahine, Vice President-Media, Humanities
Thanh Nguyen, OCCA Board Representative, Mathematics & Science degree
Student Officers are headquartered in the Office of Student Leadership and Engagement which is in room G114 of the Gordon Student Center.