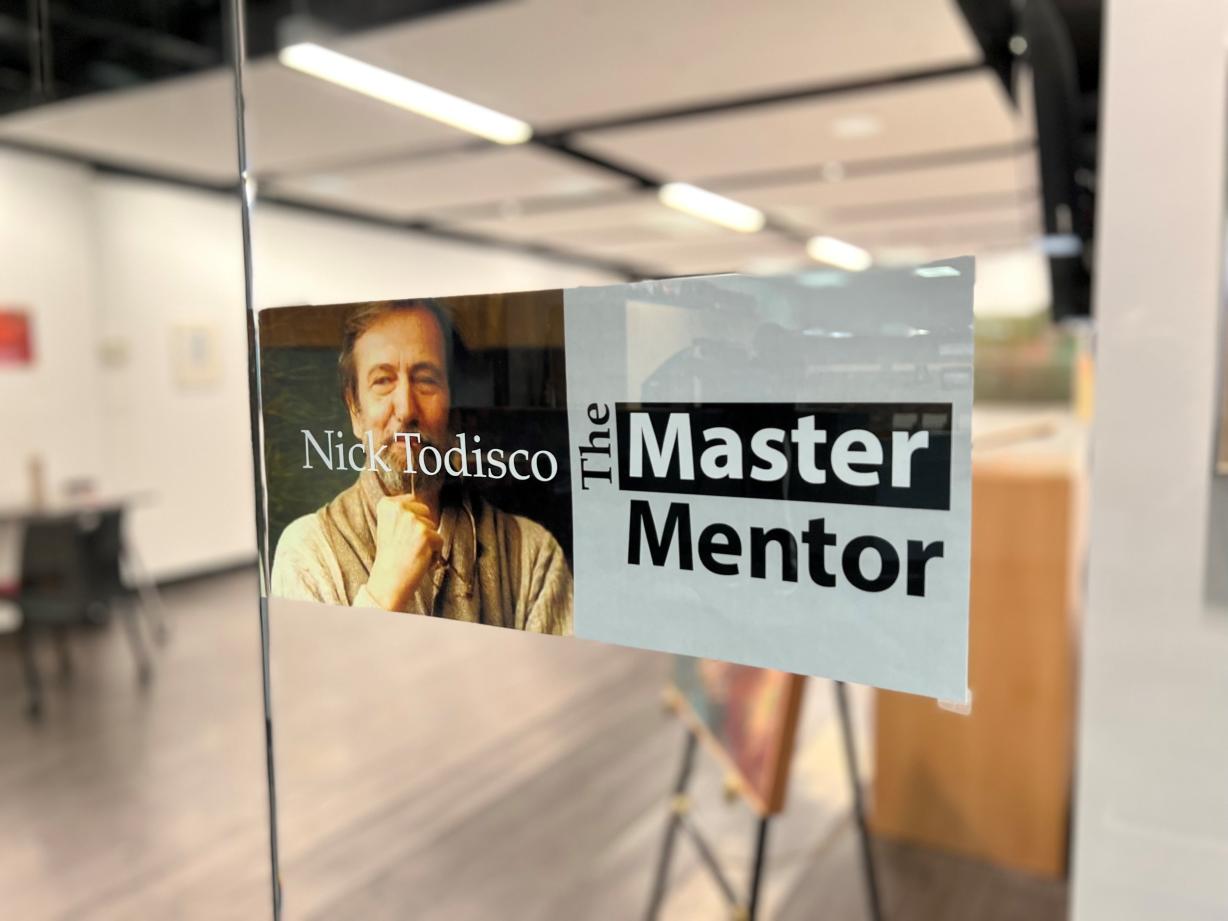 Nick Todisco was a beloved and demanding Art professor who was well-known throughout Central New York. He taught at Onondaga Community College for nearly 30 years. He also taught in the Westhill and LaFayette School Districts, along with his alma mater, Syracuse's Vocational High School.
It's been 10 years since Todisco passed away at the age of 75, but his art work lives on. It's featured in OCC's Gallery at the Ann Felton Center on the first floor of Ferrante Hall from now through September 22. The exhibit, which is the first of the academic year, is open Monday's through Thursday's from 10 a.m. to 4 p.m.
At the time of Todisco's passing, OCC's Art and Photography Department was led by Deb Haylor-McDowell who was also a former student of Todisco. "Nick was devoted to excellence," she said at the time. "He believed anyone willing to commit themselves to the arts could succeed."