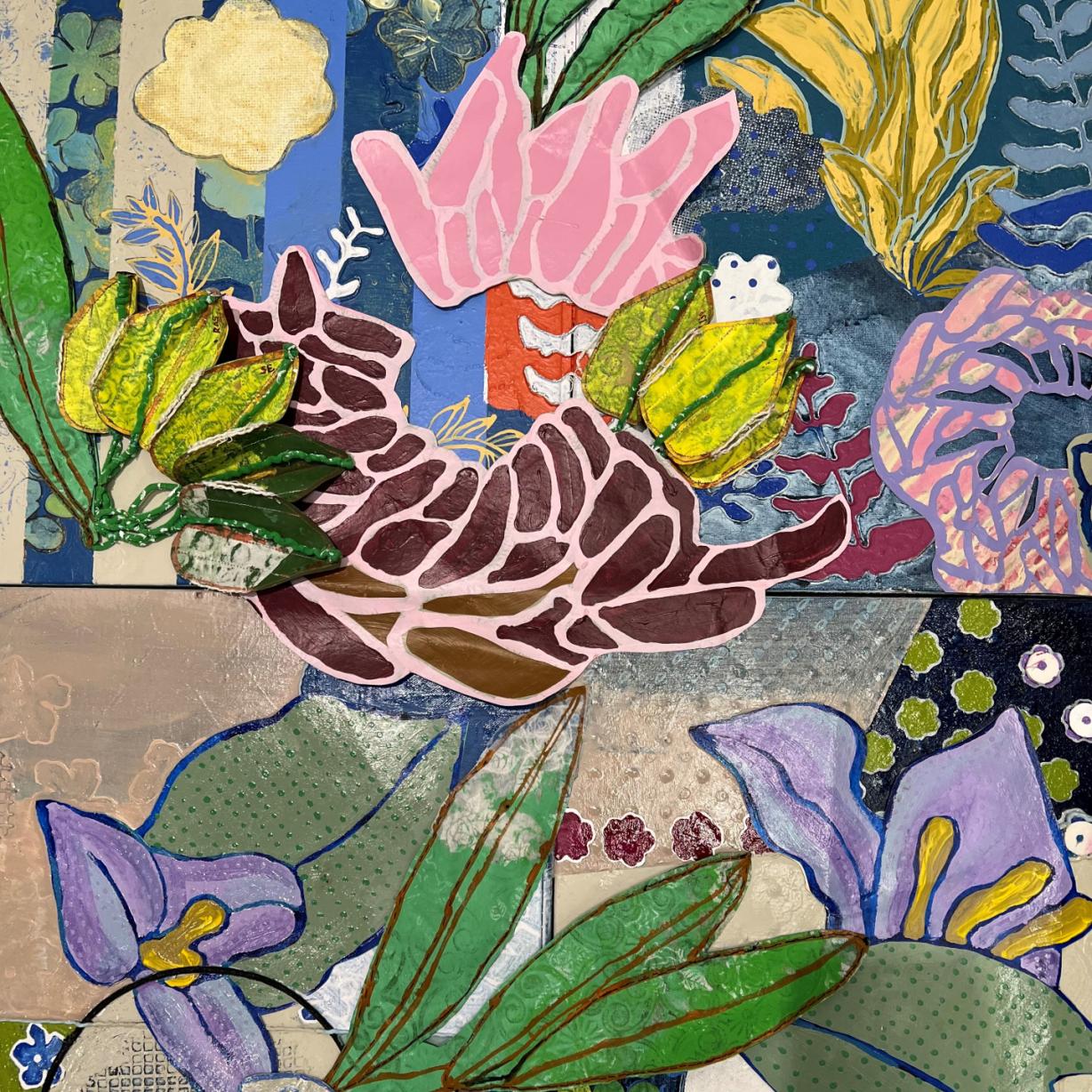 The new exhibit in Onondaga Community College's Gallery is the work of an artist and instructor who was raised in a rural and majestic Malaysian village steeped in a colorful traditional culture. Rashidah Salam grew up surrounded by the rich art and craft of her community as well as the influence of multi-cultural and multi-ethnicity traditions. "I recreated the memory of the garden of my childhood. It's a sanctuary for me and I hope those who visit my garden here will find peace and happiness," she said.
Salam lives in Philadelphia where she teaches at both Drexel University and Jefferson University. She is represented by Muse Gallery in Philadelphia, and she exhibits artwork regionally and internationally.
Her work will be on display in the Gallery on the first floor of Ferrante Hall (directly beneath Storer Auditorium) from now through October 27. The Gallery is open Monday's through Thursday's from 10 a.m. to 4 p.m. An Artist Reception with Salam is scheduled for Wednesday, October 12 from 12 p.m. to 1:15 p.m.