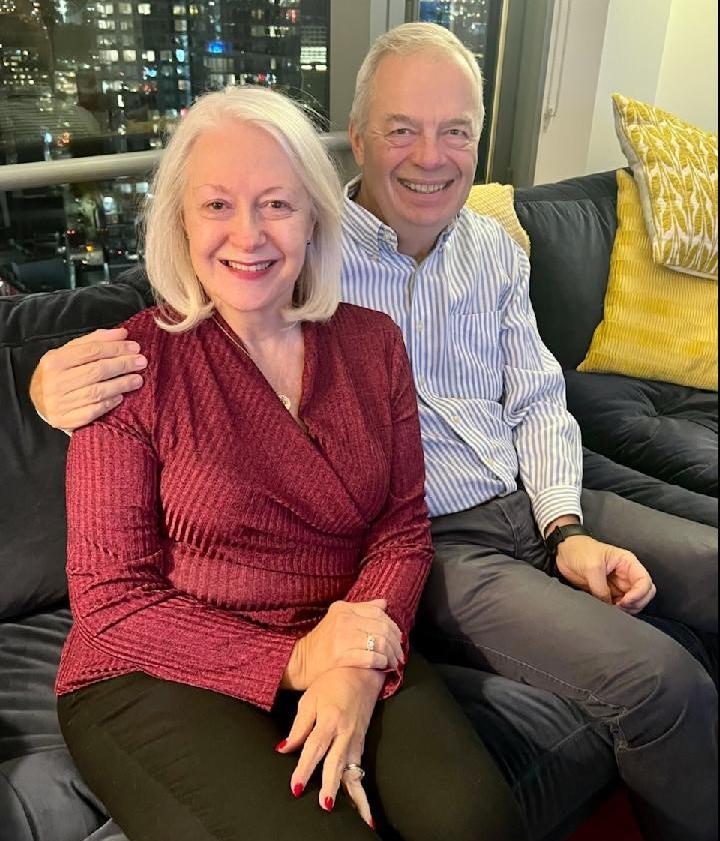 Diana Robertson remembers how uncertain she felt when she came to the Onondaga Community College campus in 1975 to register for classes. She was the first person in her family to go to college and didn't have anyone at home to lean on for guidance. "I had to choose a major, I had to choose my classes, and I didn't really know what I was doing. And so, I became a Drama major."
As she was piecing together her schedule, Diana Smith (now Robertson) decided to take a Creative Writing class taught by Professor Candace Rhea. She's confident her experiences in that course impacted the rest of her life. "I never really had been focused on writing before. She made me feel like it was something I could do. I guess she saw something in me that made her feel that I could write. I felt I got more out of Professor Rhea's Creative Writing class than any other course I've taken in my life."
Robertson would earn her associate degree from OCC in 1977, then pursue her bachelor's degree at Syracuse University. She worked full time at Syracuse Stage while taking classes at night. It took five years but she finally earned her BFA degree in 1982.
As her career advanced, the lessons learned in that Creative Writing class at OCC stuck with her. Robertson currently serves as Director of Development and Alumni Affairs for the NYU Grossman School of Medicine. "We were the first tuition-free medical school in the country. Writing is a very important component of the work I do. You have to communicate with people, know your audience, and write in a personal and professional manner."
The fundamentals of proper writing became even more important with the growing influence of newer forms of electronic communication. "The way people write when they are texting or emailing... many don't realize how important knowing how to write is. You have to know the difference between to, too, and two. Or for, fore, and four. Or they're, there, and their. If you have the thought you should be able to write it."
Seeing the gradual erosion of the basics coupled with her continued appreciation of that Creative Writing class led Diana Robertson and her husband Drew make a gift to the OCC Foundation of $100,000 for the creation of the Endowment for Student Success in Writing. Its purpose is to develop and prepare students with strong foundational writing and communications skills for lifelong use across a variety of mediums. Thanks to the Robertson's support, in October the college held a workshop titled, "Writing Beyond the Classroom: The Importance of Writing Throughout Your Career." Leading the conversation was Nick Cerro, Senior Marketing and Business Development Principal with C&S Companies.
"I would like it if people realize how important writing is for their careers, their future, and how they are viewed by people in general," said Diana Robertson. "Employers need people who can do the technical part of the job and communicate. If they can do the job technically but can't express themselves, their career possibilities may be limited. They have to be able to express themselves and persuade people. If this program helps students associate success in their careers with learning how to write, the program will be a success for us," added Drew Robertson.
The support of the Robertson's includes scholarships for first-year students and awards for faculty whose work leads to increased student success in writing. Diana Robertson hopes their gift will provide students with the foundation for successful careers. "I'm not a professional writer but I use the skills I learned at OCC professionally each and every day. They helped me to have a career I wouldn't have otherwise had. OCC will always have a special place in my heart because of Professor Rhea and the writing skills I developed there."