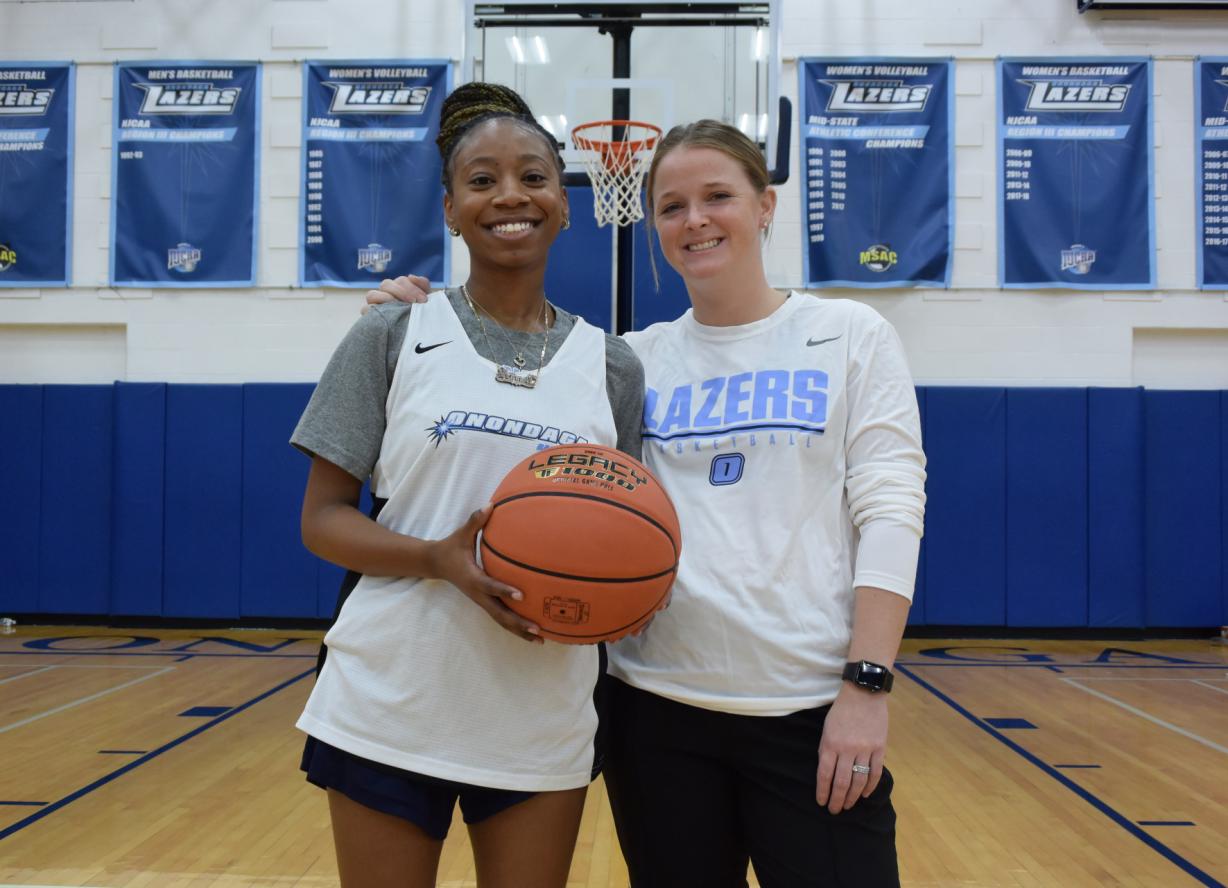 OCC's Women's Basketball team has a new leader for the first time 20 years. Kelly Grinnell-Seibt is in her first season as Head Coach of the Lazers. She succeeds Mike Wheeler who she both played for and worked under as an assistant.
Grinnell-Seibt is a graduate of Auburn High School where she played Varsity Basketball for 4 years, was captain of the Maroons for 3 years, and was a member of the prestigious 1,000 point club. She earned her Exercise Science degree from OCC in 2011. When she's not coaching the Lazers she works as a Physical Therapist Assistant at COAST Physical Therapy in Auburn. Her husband Brandon Seibt also played basketball at OCC and graduated in 2012.
Grinnell-Seibt is our guest on this edition of our podcast, "Chatting About College." She's joined by one of this season's team leaders, Nya Williams. She's a 2020 graduate of Corcoran High School who will earn her Computer Science degree next May. You can listen to the podcast by clicking on this link. You can also download and subscribe to the podcast at places like iTunes and Spotify (or wherever you download fine podcasts from) by searching "Chatting About College."