on
Succeeding @ OCC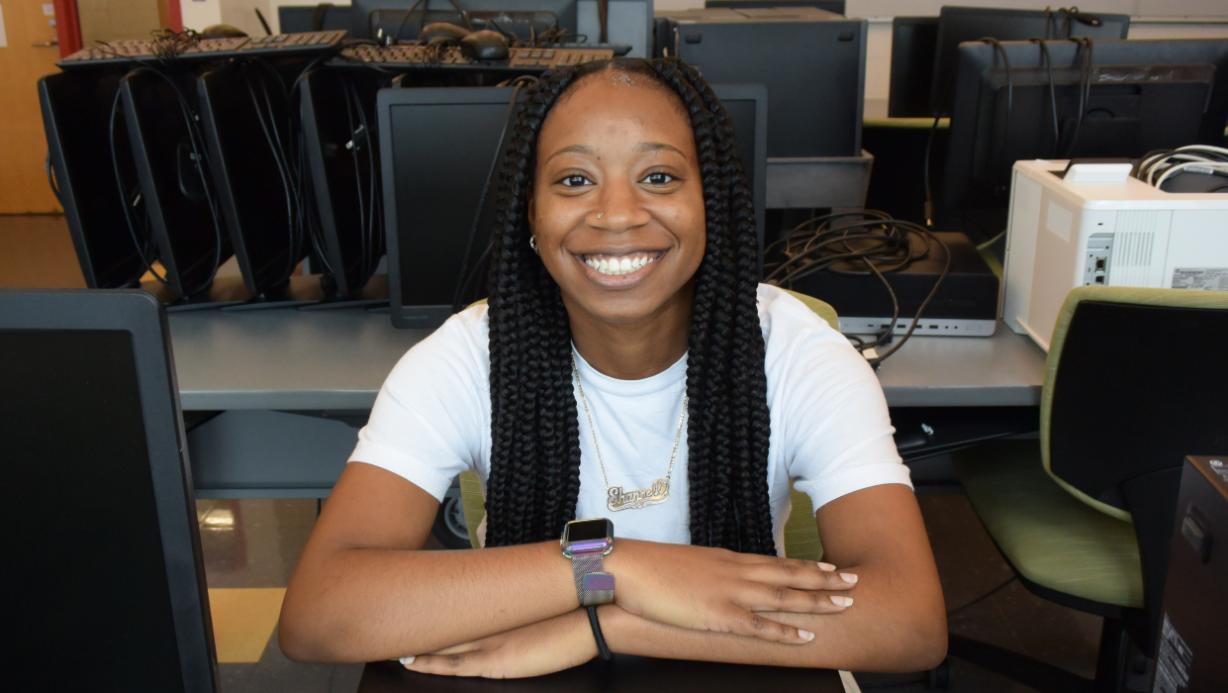 Nya Williams is going to be in charge of something one day. She might be a leader in the world of computers, or she may open her own sneaker store. "I'm a 'sneakerhead.' I buy, sell, and collect exclusive sneakers. My cousin is a sneakerhead too. We really believe we can open up our own business."
Williams is a 2020 graduate of Corcoran High School who came to OCC knowing she wanted to earn a degree in Computer Science thanks to her experiences with the National Society of Black Engineers (NSBE). She started participating in NSBE events in 7th grade and stayed involved through high school. "We would get together on weekends, work in groups and build things like robots, and take what we had built to competitions. It was fun to take trips, be rewarded for what we had built, and meet students from all over."
Her experience with NSBE convinced her there was a career for her in computers. She made the transition from Corcoran to OCC and eventually became comfortable with the accelerated pace of learning in college. "It was tough at first but once things clicked it got easier. The professors helped me a lot."
During the summer between her freshman and sophomore years, Williams worked in the OCC President's office. She spent her days side-by-side with College President Dr. Casey Crabill and Assistant to the President Julie Hart. While completing her tasks she also saw herself developing as a person. "I'm pretty shy and like to keep to myself. When I started working there I was scared to speak up. They really helped me with that and helped me move forward with other things too. I grew to be really happy there and loved seeing everyone every day."
When Williams was at Corcoran she was an outstanding basketball player and she plans to play for the Lazers Women's team this winter. "I love the competition and I love to be pushed. The game clears my mind. Once I'm playing I'm in the zone and nothing else matters. It's very comforting."
When the season ends Williams will be in her final semester on campus, figuring out where she will be going next. She plans to pursue a bachelor's degree somewhere, and continue to add to her sneaker collection. "I'm always looking for my next pair. I want a shoe that's comfortable and you can change up the way it looks with different laces. I like details and comfort."