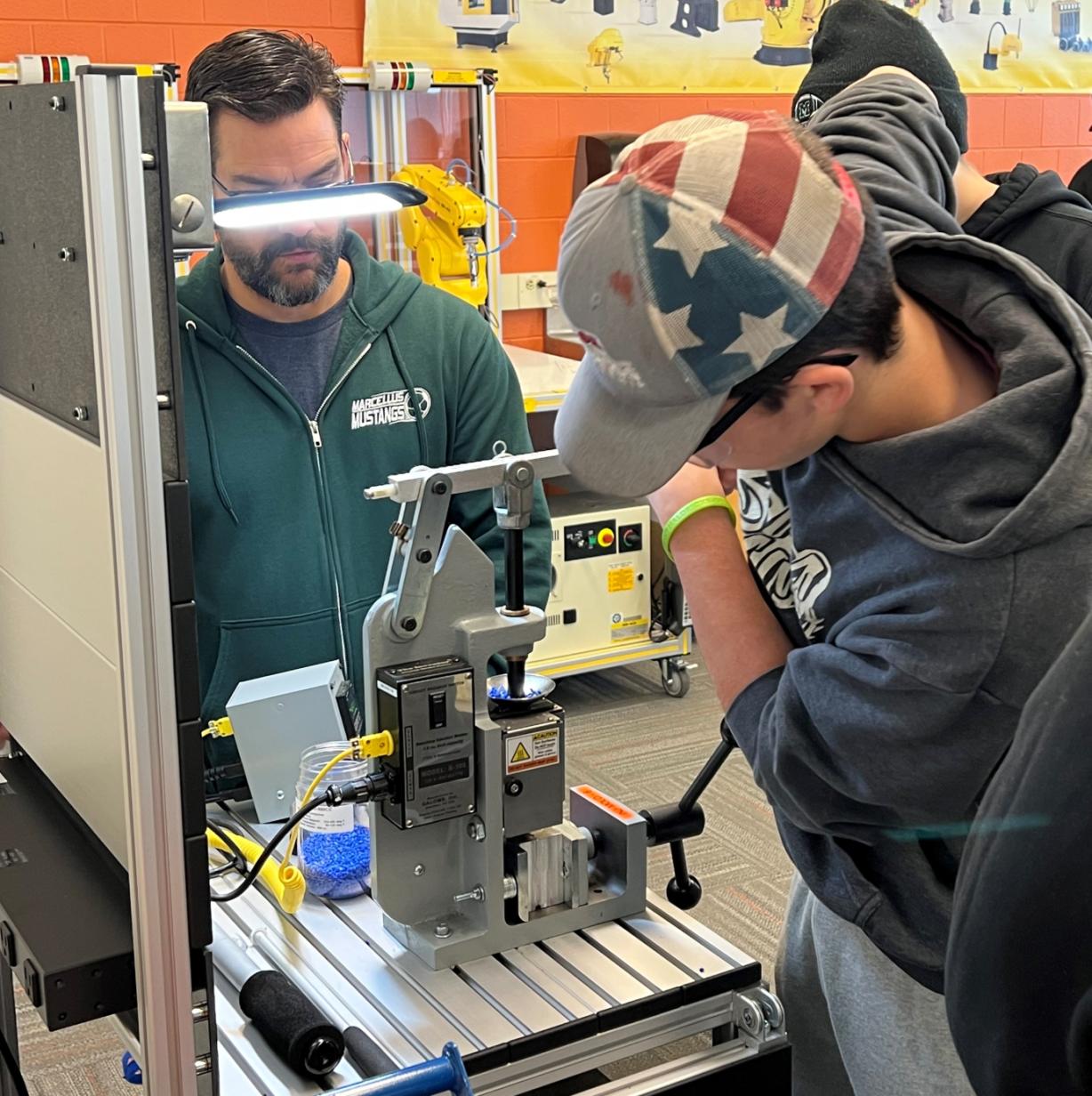 Onondaga Community College is taking a unique approach to connecting students to employers who need workers. Leaders in the School of Computing and Applied Technologies are bringing high school students interested in technology-based careers to campus and letting them explore options. "We're showing high school students what it would be like to be at a technical college and what careers are available. We bring in an industry partner who does a presentation, we do a hands-on activity, and we get students excited about what our campus and college have to offer," said Professor Mike Grieb, Chair of OCC's School of Computing & Applied Technologies.
On Friday, November 18, students from Marcellus High School spent part of their day on the OCC campus. Students toured the outstanding facilities in the Whitney Applied Technology Center including the Computer Aided Drawing Lab, the Electromechanical Lab, the Robotics Lab, and the Mechanical Technology lab. They also had a hands-on opportunity, building LED keychains with assistance from OCC Professors.
The workforce partner for this visit was Schneider Packaging. Jamie Barber, Schneider's Director of Engineering, explained to students how an OCC education could translate to a career at Schneider, which uses robotics to design and manufacture packaging equipment. Schneider also provided lunch for the students.
Schools and employers interested in visiting OCC and being part of the hands-on experience can learn more by contacting the college by email computingappliedtechnologies@sunyocc.edu or phone (315) 498-7300.