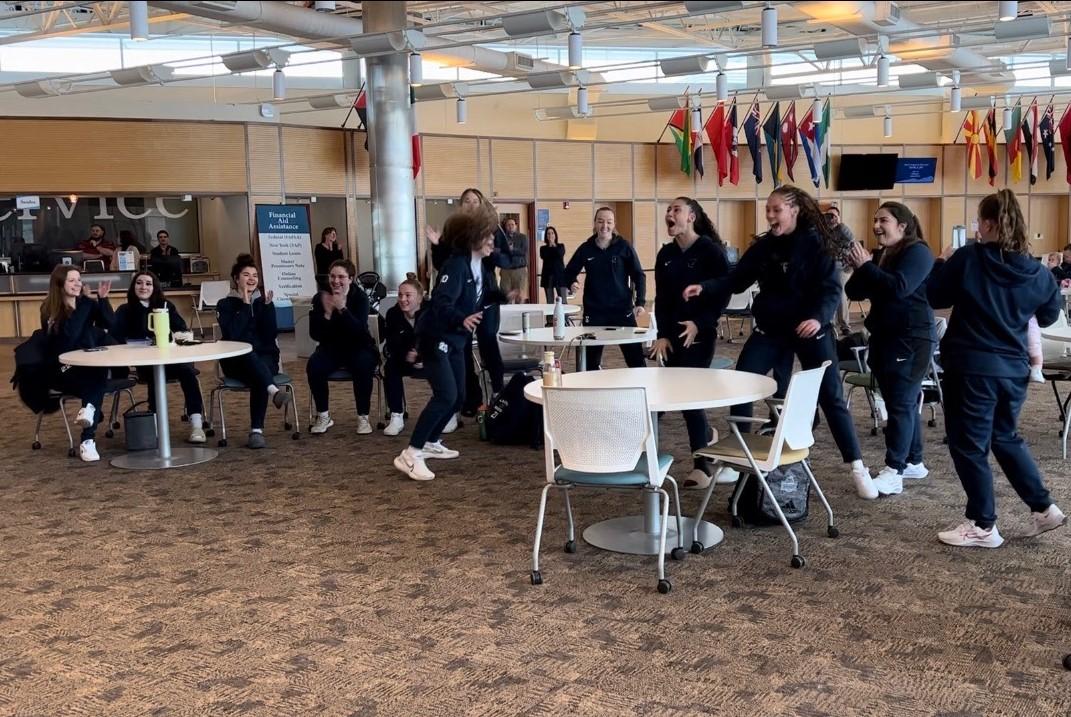 The Gordon Student Center erupted with cheers shortly after 3 p.m. on Wednesday, March 8 when Onondaga Community College's Women's Basketball team learned they had been selected to participate in the National Junior College Athletic Association championship tournament for the second year in a row. You can watch video of them celebrating their selection by clicking on this link.
The Lazers were one of just 12 teams to make the NJCAA Championship Tournament which will be played in Rochester, Minnesota. The Lazers are seeded #11 and will play Wednesday, March 15 at 7 p.m. eastern time versus 6th seeded Community College of Rhode Island.
OCC compiled a 16-8 record under second year Head Coach Kelly Seibt (Auburn High School and OCC). The Lazers are led by sophomore Hannah Durand (Marcellus High School) who was the Region 3 Player of the Year. Joining her on the All-Region team were sophomores Macey Deordio (Onondaga Central High School) and Zhane Holmes (Elmira High School).