on
News Briefs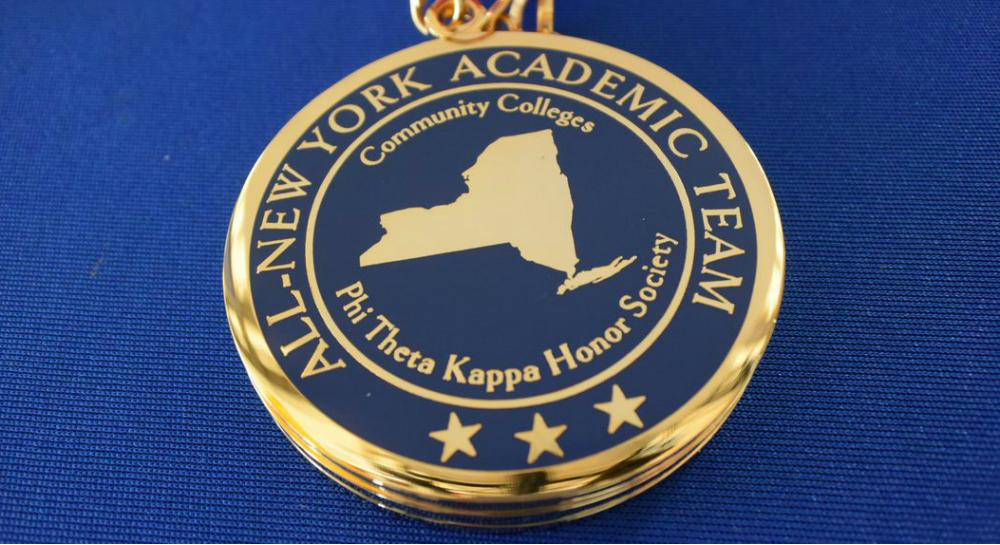 Two remarkable students have been named to the USA Today Phi Theta Kappa All-New York State Academic team. Both are members of Onondaga Community College's chapter of international honor society Phi Theta Kappa. They were selected for their academic excellence and community service. The honorees are:
Dawn is a 41-year-old mother of three with a perfect 4.0 grade point average in the Human Services major.
She lost her sight in 2012 after being diagnosed with a rare genetic disorder. She has traveled to Albany and lobbied lawmakers on behalf of those who are also blind.
She is the Student Trustee on OCC's Board of Trustees where she attends monthly meetings and participates in all votes.
Dawn will earn her degree in May. Her goal is to advocate for the disabled with a focus on policy and legislation.
Tim is 55-years-old, completed work toward his Alcohol & Substance Abuse Counseling degree in December and is about to complete work toward a second degree in Human Services.
He is a certified Peer Recovery Coach and Advocate who currently facilitates recovery group meetings at OCC for students who may be having life difficulties or are in recovery."
He is now pursuing a bachelor's in Community and Human Services from SUNY Empire College.
His career goal is to work in a recovery facility and help reintegrate recoverees back into society and to have a productive, successful lifestyle."
Congratulations to our 2020 All-State students!