Image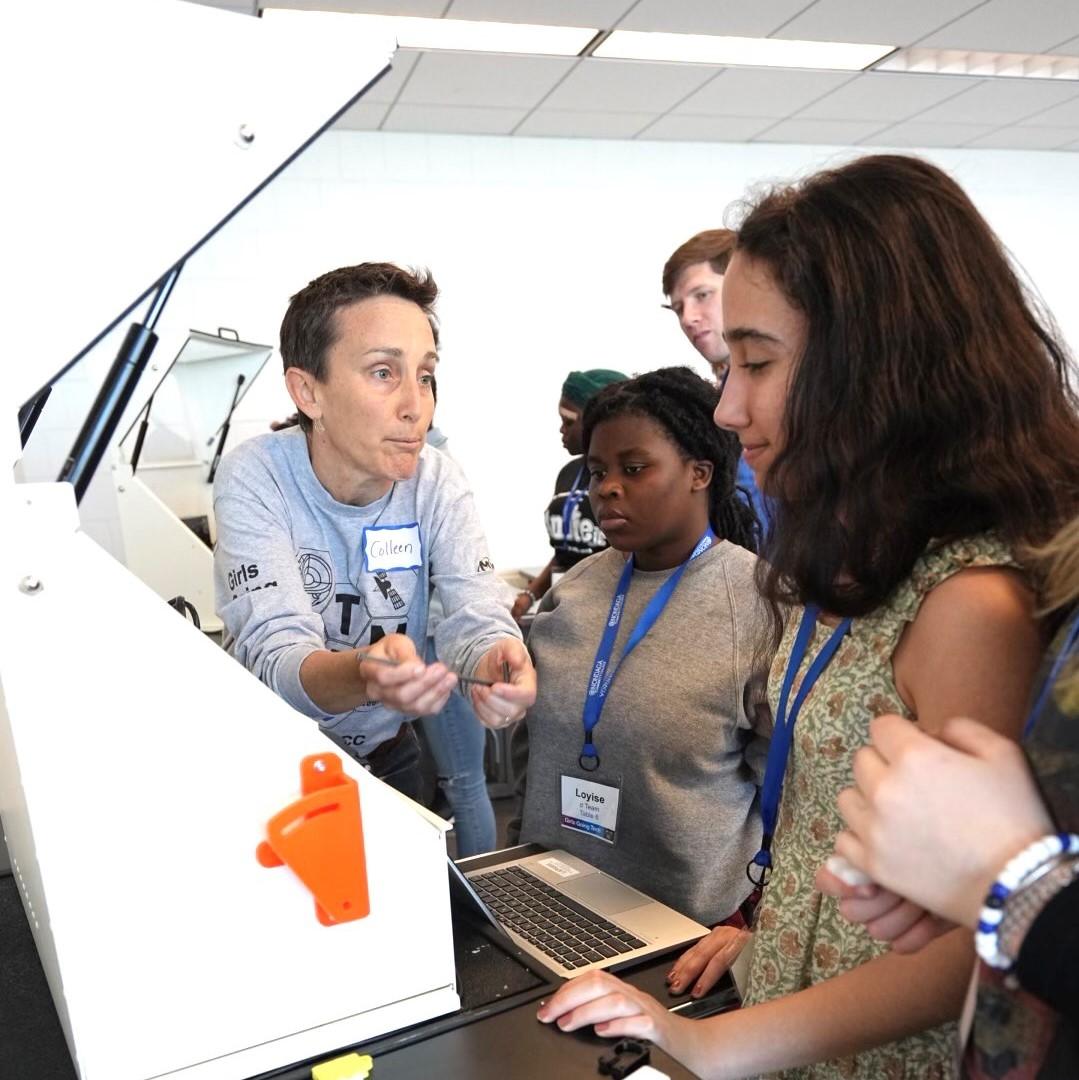 8th grade girls had the opportunity to learn about STEM-related careers when they came to the Onondaga Community College campus May 12 for "Girls Going Tech."  The event was sponsored by Micron which is planning to invest $100 billion in the region by building a chip-making plant in the Town of Clay.
Students from Lafayette, Onondaga, And Syracuse City Schools spent their morning engaged in STEM-related activities including:
Plastic Injection Molding
CNC Machining
Laser Engraving and Cutting
Binary Bracelets
Electrical Schematics, Circuits, and Mechanical Assembly
 After lunch, students had the opportunity to discuss career opportunities with women who work in STEM-related fields. Several of the mentors are OCC Alumna:
Elizabeth Bogart '14
Nikki Carlson '13
Kami Cheney '93
Jenny Frank
Ida Habtemichael
Christina Heacox
Dana McMullen
Natalia Montilla '17
Nor Rizek '14
"Being able to tell these girls they have this opportunity and to grab onto it, I can only imagine the shift it will bring to this area," said mentor Nikki Carlson '13 who is a Senior Project Manager at National Grid. "It's such an awesome shift from when I was their age."
"We wanted to inspire young folks to find careers in technology," said Ida Habtemichael, Senior Project Manager with the Micron NY Expansion Team. "We wanted them to say 'wow... this technology is for me. I can see a career in this.'"
Girls Going Tech was organized by OCC's Melissa Hicks, Julie Hart, and Colleen Stevens.