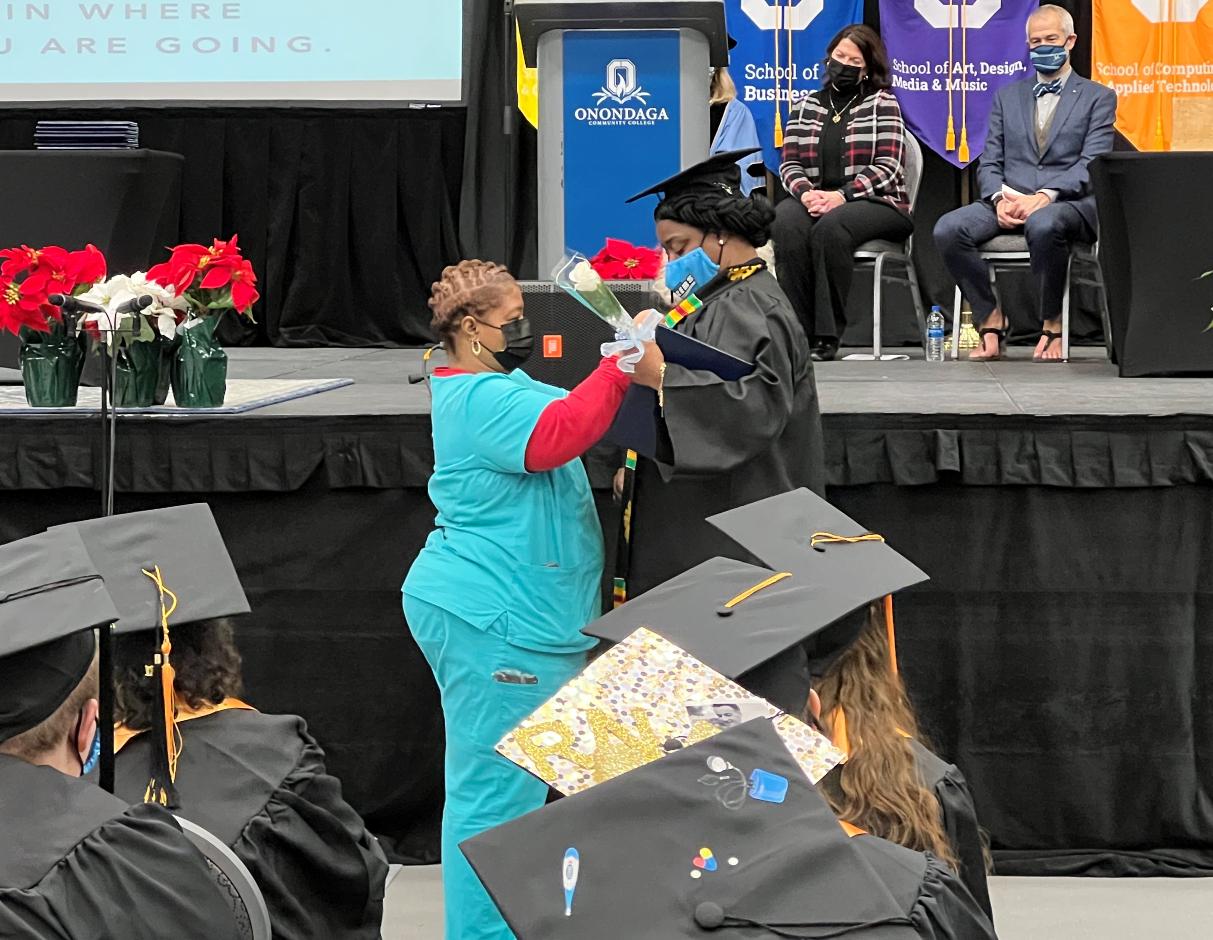 Candace Cathcart was already feeling emotional about attending Onondaga Community College's December 2021 Graduation Ceremony. At 5 p.m. she would watch her daughter, Niokey Williams receive her Nursing degree, then head over to SUNY Upstate Community Hospital for her 7 p.m. nursing shift. But when she arrived at the SRC Arena, her daughter told her she would come out of the stands and present her with her Nursing pin at the end of the ceremony. The pin is a symbol of Nursing students' hard work and dedication towards their coursework and clinicals. "It was a complete surprise to me and I just started crying and hugging her," said Cathcart. "It meant everything to me and made all of the hard work we went through worth it. It's so great I was able to share it with my daughter."
The pin presentation was a significant milestone in their journey together. Cathcart gave birth to Williams when she was 16 years old. "I was a young mom but we never let that get in the way of our career aspirations."
They shared a dream of one day becoming nurses and enrolled at Onondaga Community College. "She actually started here before me, but I just finished first." Cathcart earned her associate degree in 2015, and Williams completed hers this month at age 32. She plans to continue working as a Licensed Practical Nurse, pass her national nursing exam, then pursue her bachelor's degree. And as she goes forward she'll do so with the amazing memory of sharing the spotlight with her mother. "The whole thing was very exciting and very emotional to say the least. I've always wanted to be a nurse and to make my mom proud just made me feel really good."