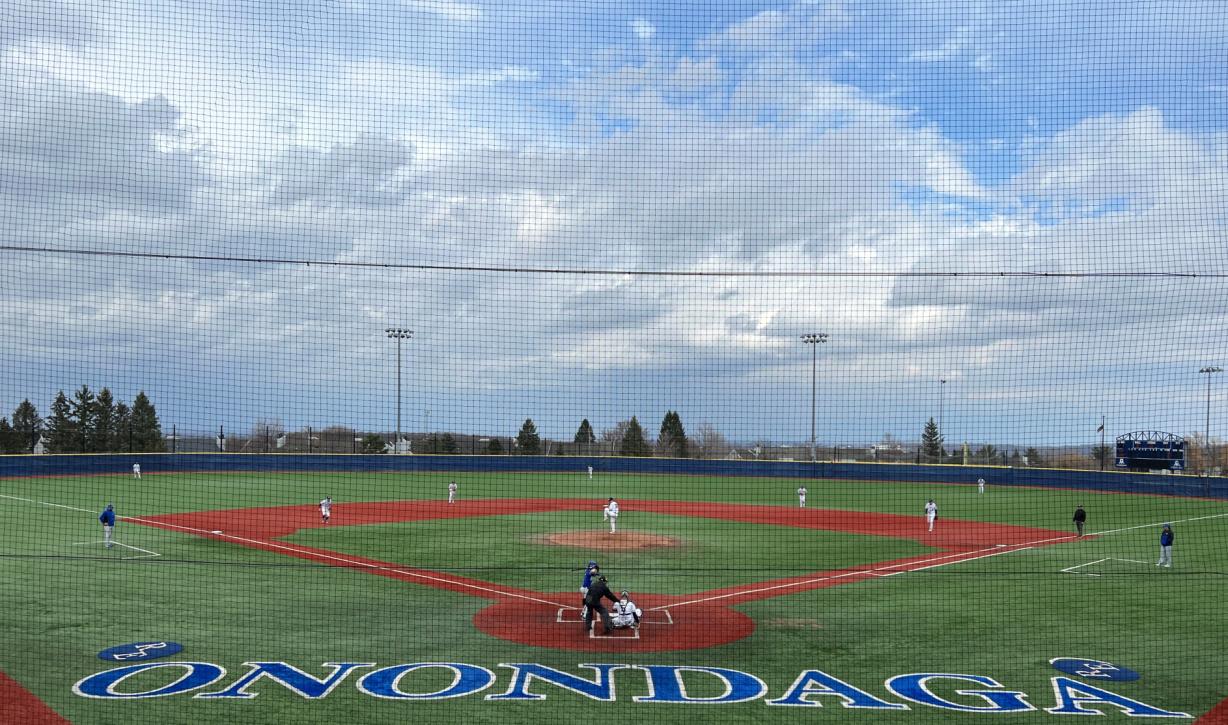 Five decades ago Joe Antonio had a dream which some may have thought was crazy. He wanted to start a baseball team at Onondaga Community College.
Antonio had grown up on Syracuse's North Side, graduated from Central Tech High School, and enrolled at OCC. He earned his degree in 1969 when the college was located at Midtown Plaza in downtown Syracuse. As the college grew and moved up to its present location on Onondaga Hill, Antonio was active in the community coaching. He coached varsity baseball at Central Tech and Henninger High Schools. In 1975 he started the Syracuse Junior Chiefs, a summer baseball program for boys at the high school and college level.
His experience with the Junior Chiefs would set the stage for him to make a pitch to OCC's Athletic Director in 1977 to start a baseball program. "I had the Junior Chiefs uniforms. I had the equipment. It wasn't going to cost the college a dime."
Antonio sold the administration on the idea and OCC began playing baseball at the club level. He put up flyers around campus to recruit students to play baseball. Since there were no on-campus facilities for baseball, they played their home games at West Genesee High School and practiced wherever they could find an available field.
After their first season, baseball became an official team sport at OCC. Antonio would manage the team for 23 years and amass an outstanding 421-251 win-loss record. "I never did any of this for the money. It was for the love of the game and all of the local kids who didn't have anywhere to go after high school. It's so important our kids get that opportunity."
In 2014 OCC opened the baseball stadium the Lazers now call home. The facilities are the envy of all of the visiting teams who play there. "It's more than I could have ever imagined. My dream was always to have a baseball field on campus. This is my field of dreams."
On Saturday, April 23 the home team dugout at the stadium will be named in Antonio's honor. A ceremony will be held there at noon, followed by a doubleheader between OCC and Genesee Community College.
Forty-five years after he sold OCC on the idea of starting baseball, his name will have a permanent place in the stadium. "When I was told about this it made me feel warm inside. I'm being recognized by my alma mater. This is my school. It's just a great feeling."