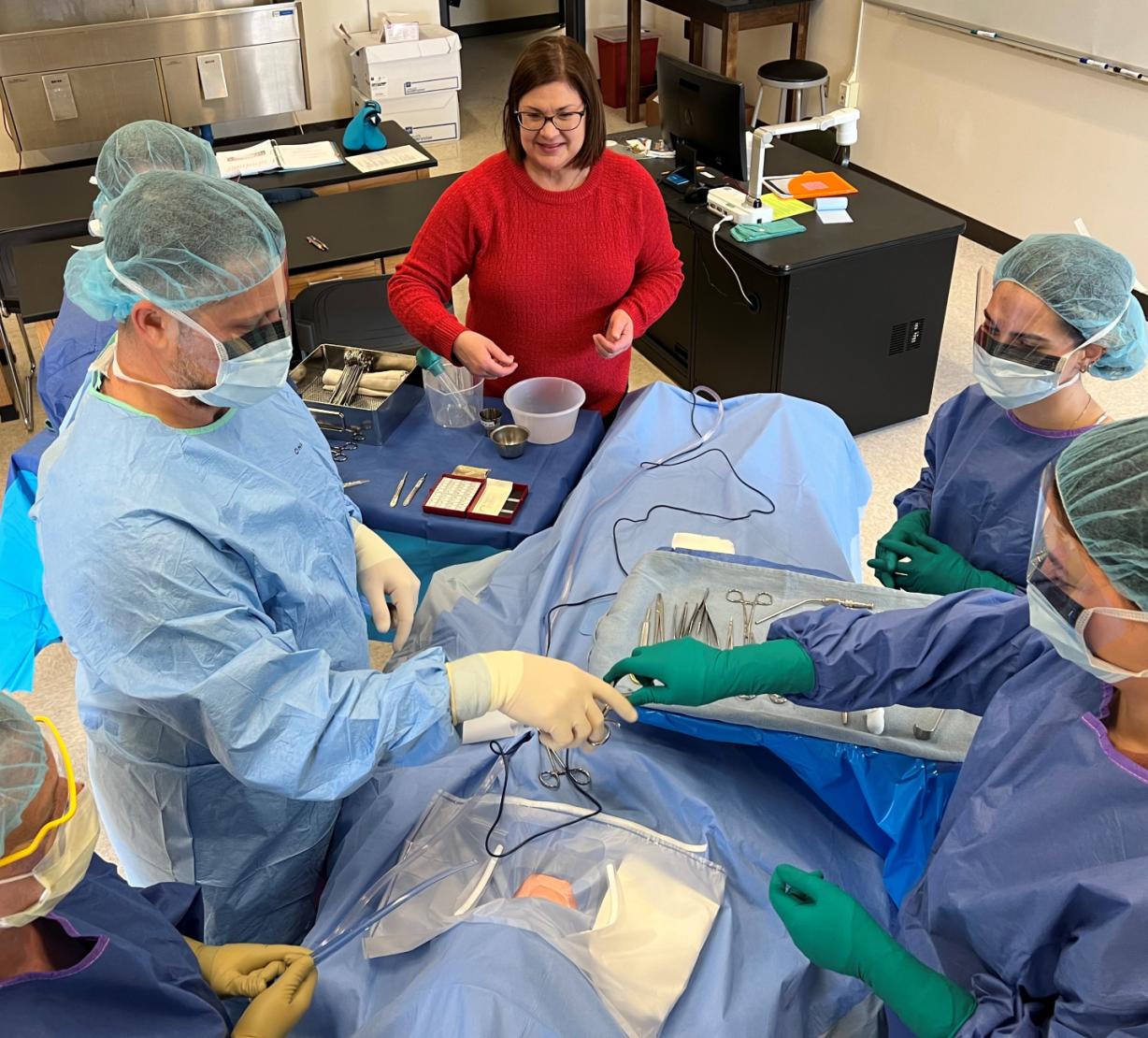 There's never been a better time to consider a career in Surgical Technology!
Onondaga Community College's associate degree program usually only accepts new students in the fall semester. But because of the critical need for Surgical Technologists, new students will be accepted for the spring 2023 semester which begins in January! Surgical Technologists are the people who make sure operating rooms run smoothly. They set up the room, arrange necessary equipment, and assist physicians during surgery.
The Surgical Technology degree program is led by Dorothy Dobrowolski BS, CST, who is also an alumna. After graduating from OCC, she earned a bachelor's degree from SUNY Empire State College. She has worked as a Surgical Technologist at St. Joseph's Hospital for more than 20 years.
OCC's Surgical Technology program is accredited by the Commission on Accreditation of Allied Health Education Programs. You can learn more about it my visiting the Surgical Technology web page, or contacting the School of Health by email at health@sunyocc.edu or by calling (315) 498-2458.