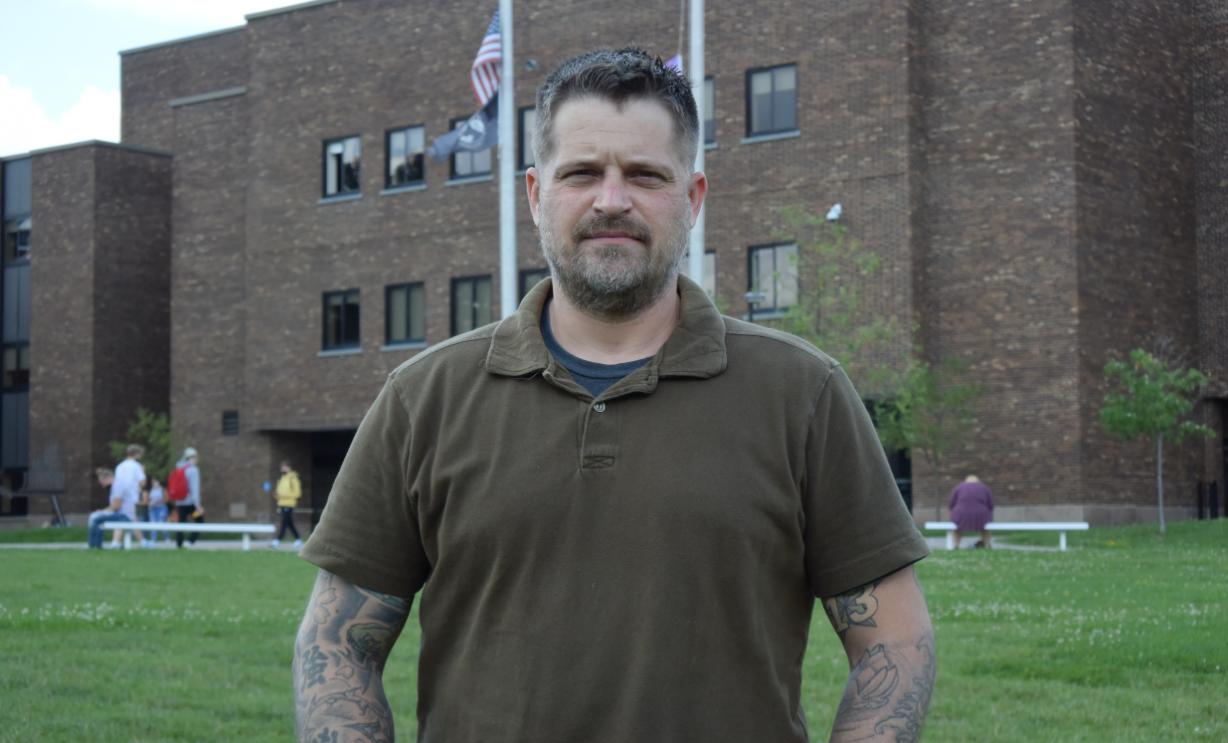 Luke Bunner was more than 4,000 miles away from the World Trade Center in New York City when the towers were attacked by terrorists on the morning of September 11, 2001. Like so many, he has vivid memories of the day. Bunner was a member of the United States Army stationed in Anchorage, Alaska when he was awoken by a colleague pounding on his door and telling him 'you have to come see this.' Bunner made his way to a TV and a few seconds later a second airplane hit the World Trade Center. "I went from waking up and being oblivious to everything to being shell shocked. I remember the overwhelming sense of disgust from us being attacked." Two years later he would be in Afghanistan as part of Operation Enduring Freedom, a mission which was in direct response to the September 11 attacks.
This September 11th marks the 20th anniversary of the day which changed life as we know it. OCC is planning two events to commemorate the milestone:
Friday, September 10, 10 a.m. to 2 p.m. - Members of the campus community can go to the main quad and share their memories or thoughts on a remembrance banner. Each person will also have the opportunity to tie a ribbon to a tree.
Saturday, September 11 at 10 a.m. - The College will host a brief Memorial Ceremony outside the Whitney Applied Technology Center at the 9/11 site near the traffic circle. Bunner will be among those speaking at the event.
Bunner would spend just under a year in Afghanistan. He also did tours of duty in Iraq and Kosovo. He served his country for 20 years and retired from the Army in 2017. Leaving the Army left a void in his life. Bunner tried different jobs but didn't feel like he was part of something bigger. "I worked places where I didn't mean anything and my opinion didn't mean anything. I was always team oriented. I liked being part of a team and doing things together to accomplish things. I wanted to help others,  lead others, train them, and make the team stronger."
Bunner always had an interest in medicine and had ongoing conversations about career options with his sister and brother-in-law, both of whom are doctors. They eventually recommended he try Surgical Technology. They thought his attention to detail and commitment to teamwork would be perfect in an operating room where you collaborate with nurses and surgeons to provide high-quality care for surgical patients. After researching his college options, Bunner chose OCC and started taking classes here in the spring 2021 semester. 
While growing up in the Southern Tier village of Horseheads, Bunner was not a good student. "I didn't apply myself. If I went to college right out of high school I probably would have been a C student. I may or may not have finished. I didn't have that drive and discipline the Army brought out in me." He's used that drive and discipline to become an outstanding student, earning a 3.85 grade point average while taking classes in the spring and summer.
With a newfound sense of purpose and a clear goal in sight, Bunner will complete work toward his Surgical Technology degree in the spring of 2023. He's excelling at something he never thought he would be doing. And he hopes fellow students will also work hard to be the best they can be. "Don't be afraid of failure. Try new things. Try to push yourself. You might surprise yourself. You are only going to get out of it what you put into it."