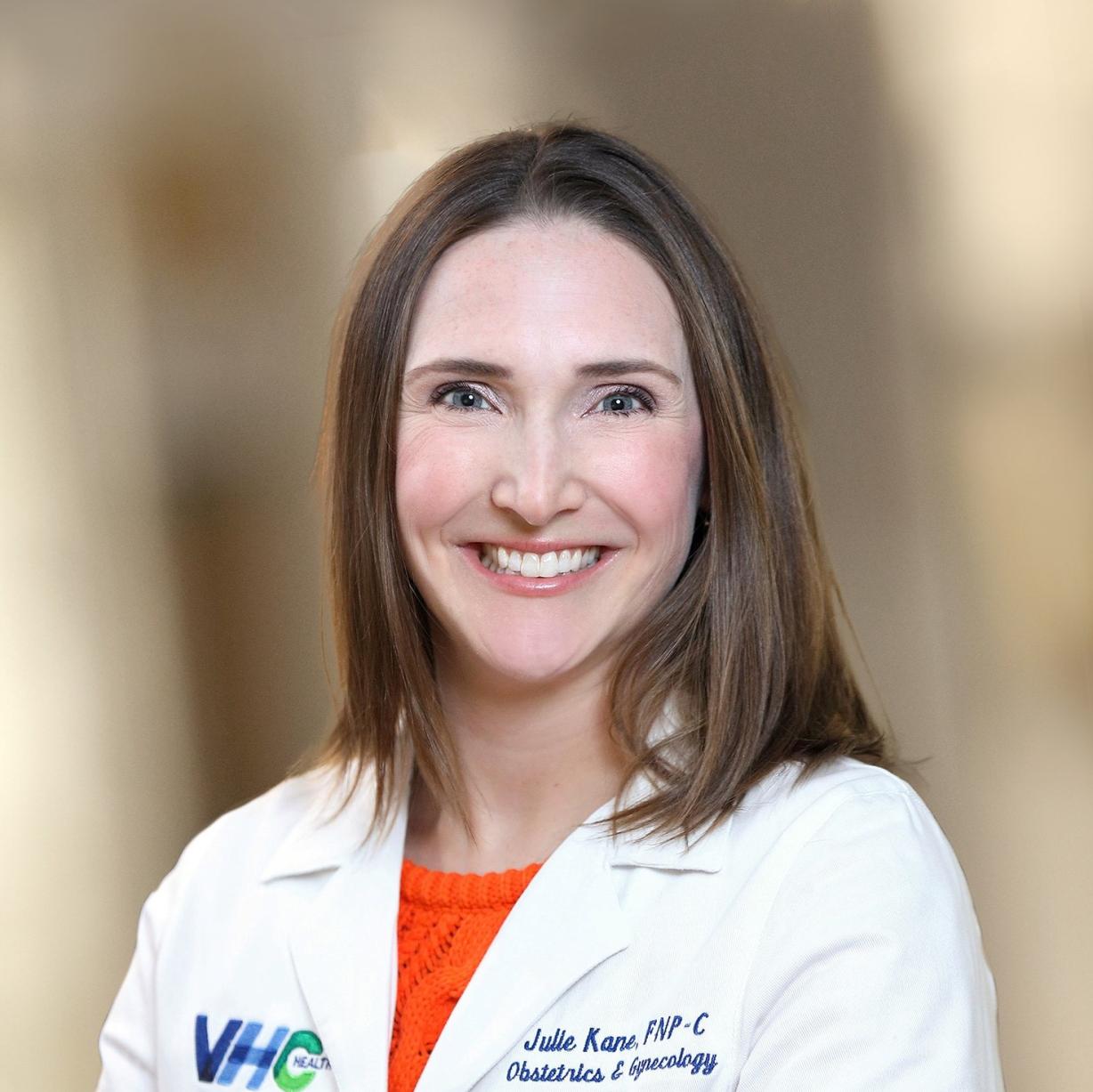 A communications-related job at a Boston-area hospital provided Julie Kane '11 with a first-hand look at how health care professionals serve those in need. The experience changed the focus of her professional life. "I saw an array of experts collaborating on individualized patient care and knew that was where I belonged. I decided then and there to become a registered nurse."
Even though she grew up with a mother who was a nurse, she never considered following in her footsteps. Kane graduated from Westhill High School in 2002, earned her Communications and Journalism degree from St. John Fisher University in 2006, and started her career in public relations.
When she realized she wanted to make a change she called her parents, moved home, and enrolled at Onondaga Community College. She had college loans to pay off, so she worked full-time while taking classes. "OCC was affordable for me and allowed me to continue with school while working. I knew investing in myself would pay off down the road."
Kane looks back on that two year period when she was working, studying Nursing at OCC, and living at home as "life changing." "My classes were great. All of my professors were working in the field so our conversations were about real-world examples. It prepared us to be better nurses." She also became closer to her mom as they talked about the profession and her coursework. Those conversations helped her create a strong foundation for her new career.
Kane earned her Nursing degree in 2011 and moved to Washington, D.C. where her husband had a job opportunity. She continued her education at George Washington University and became a Nurse Practitioner, giving her the opportunity to work in outpatient centers. She found that seeing patients throughout the duration of their care was more rewarding.
Today she is a Nurse Practitioner with VHC Health (formerly known as Virginia Hospital Center Health System). She hopes anyone considering a career change knows it's never too late. "In the short term it may feel daunting. Keep your eye on the prize and understand that if you make this investment in yourself now, your level of happiness five years down the road will be much higher than if you didn't."
The OCC Foundation works to support students with programming, emergency funding, and awards that help students get to the finish line. To learn more about how you can support students, please contact Steffani Williams, Director Development & Annual Giving at williast@sunyocc.edu.