on
The OCC Effect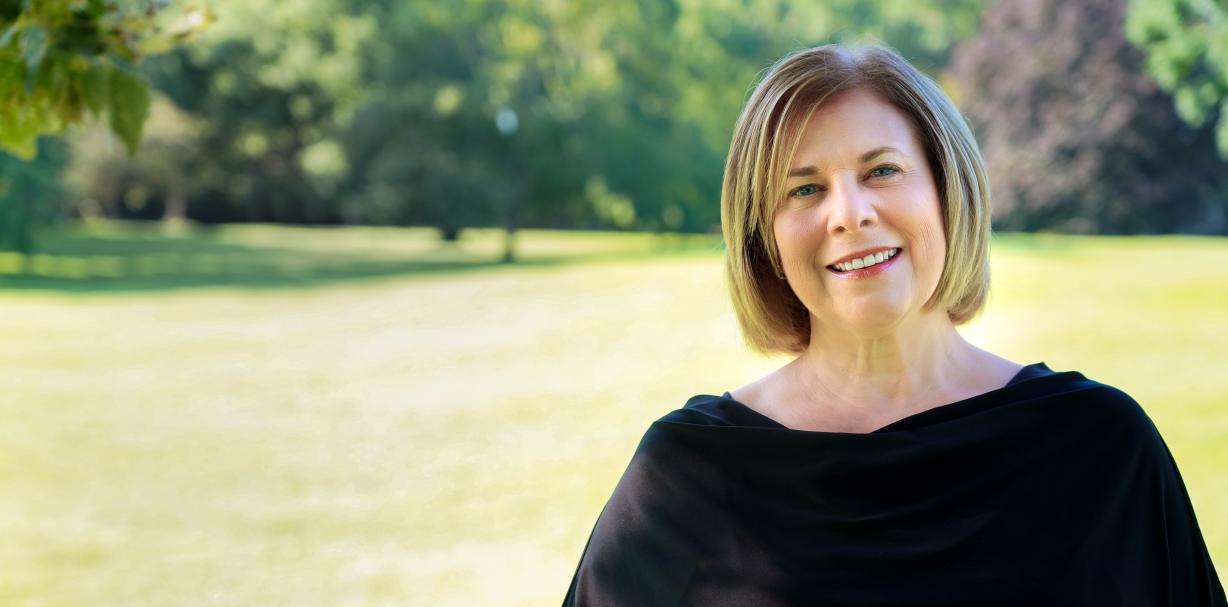 Onondaga Community College will always be a special place for Jill Richmond, '88 and her family. It's where she met her husband, where she earned her first college degree, and where her daughter is now working toward her first college degree.
Richmond grew up in Syracuse, graduated from Westhill High School, and had a strong desire to stay connected to her community. That passion led her to OCC's Radio & Television program, now known as Broadcast Media Communications. Everything about the program was perfect for her. "I worked at the campus radio station and did internships at local TV stations. What I learned in the two years I was at OCC helped me make connections and taught me what I needed to know in order to be a productive member of the local media."
After earning her degree in 1988, Richmond transferred to SUNY Oswego where she majored in Broadcasting & Mass Communications. She completed her degree in 1990 and went to work locally as a news reporter in radio, television, and newspaper. She would eventually use those professional skills to transition into a career in public relations where she worked for the Onondaga Lake Management Conference, Contemporary Theater of Syracuse, and the Museum of Science and Technology as its Marketing and Communications Director. Those experiences gave her the foundation to move into the world of professional services marketing and positions with a local law firm, accounting firm, and engineering firm. Today she is the Communications Manager for Barton & Loguidice, a multi-disciplinary consulting firm based in Syracuse which is celebrating 60 years in business. The firm has 350 employees spread out across 13 offices in New York, Pennsylvania, Maryland, and Connecticut.
Although Richmond's days as an OCC student are well behind her, lessons learned here more than 30 years ago are continuing to serve her well. "At Barton & Loguidice I focus on our website, social media, and video to tell impactful stories. My writing, people skills, and networking are life-long talents nurtured at OCC. These traits have propelled me into numerous professional development opportunities including being a graduate of Leadership Greater Syracuse, and a board member for several industry organizations and non profits in the Central New York community."
The Richmond's have become a second generation OCC family. Jill and husband David, who are both alums, are also the proud parents of a current Lazer. Kayley Richmond owns a nearly perfect 3.9 grade point average and is a member of honor society Phi Theta Kappa. Jill Richmond says the key to experiencing success as a college student is being active inside and outside the classroom. "Continue to get involved. Making connections has never been more important. Don't stop learning. Everyone is on their own path to learning and figuring out what they are good at. Enjoy the ride and don't be too quick to judge."