on
The OCC Effect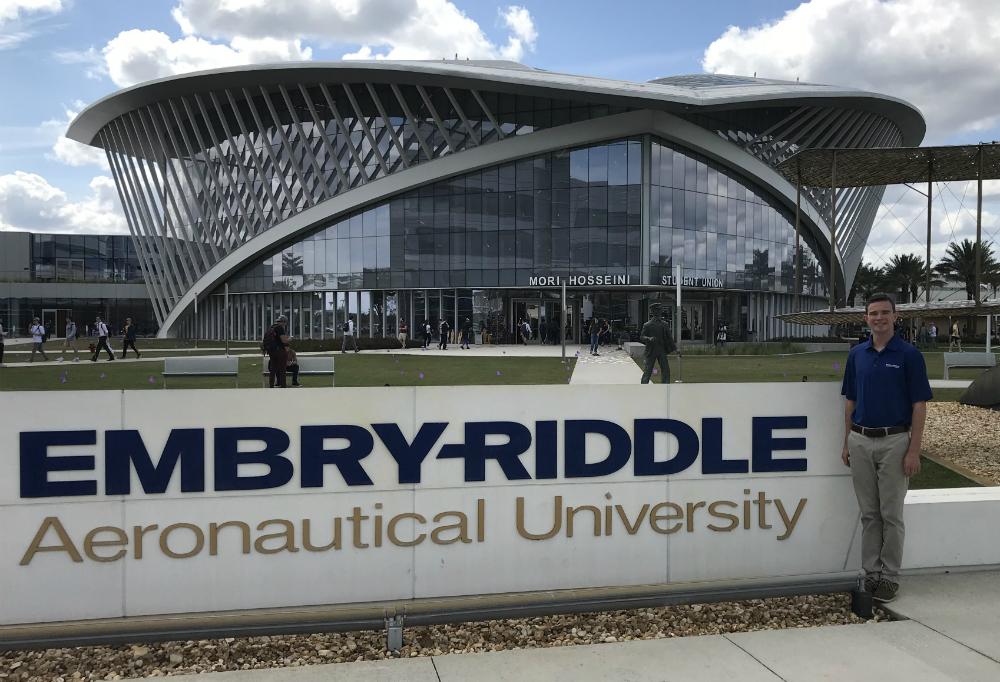 Onondaga Community College was Matthew Artus' launching pad to success. Two years ago he earned a Fire Protection Technology degree here. Now he's about to earn a bachelor's degree from Embry-Riddle Aeronautical University in Daytona Beach, Florida. "OCC prepared me very well to get to this point. I'm forever grateful for that. Every professor I had taught with enthusiasm. Their passion was passed down to me and is helping me to succeed today."
Artus came to OCC from the the St. Regis Falls Central School District which is located about 3-and-a-half hours northeast of the Syracuse area. "I thought OCC would provide me the tools to be successful and advance to a four-year college."
He chose the Fire Protection Technology major and was a bunk-in with the Moyers Corner Fire Department. Students who bunk-in live in fire departments free of charge and respond to emergency calls. "The opportunity to get the hands-on experience and apply what was learned in the classroom was very rewarding."
After earning his associate degree in 2018, Artus transferred to Embry-Riddle where he is pursuing a bachelor's in Aeronautics with minors in Aviation Safety and Air Transportation. "The Fire Protection Technology degree has benefited me a great deal, even in the aviation industry. A key element in aviation safety is hazardous identification, knowing what is on board and where it is being stored." Artus cites Valujet flight 592 as a prime example. In 1996 it crashed into the Florida Everglades as a result of a fire in the cargo compartment ignited by improperly stored cargo.
Artus' career goal is to become an Aviation Safety Specialist. Wherever he goes his first college will always have a special place in his heart. "I do miss OCC dearly. I am forever a Lazer."