Image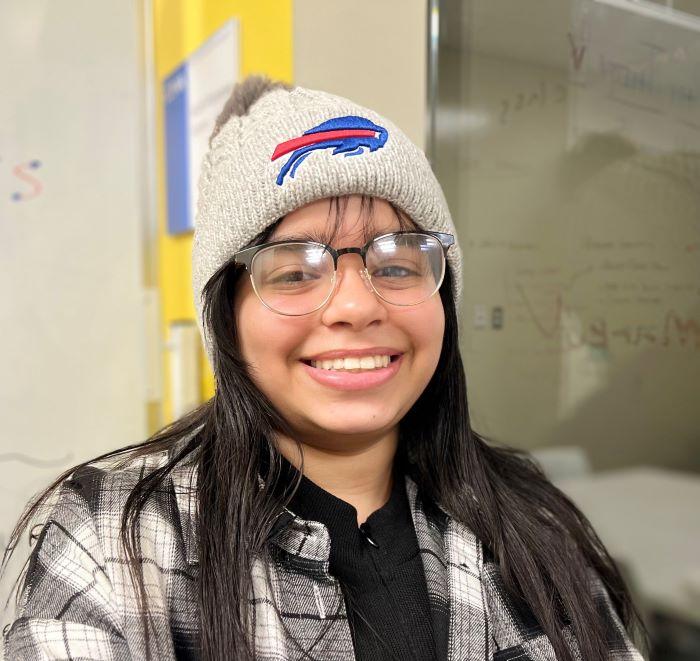 The OCC Foundation is conducting a year-end appeal, raising money for student success. Onondaga Community College students benefitting from support include:
Saray Quevedo
Saray is a PSLA at Fowler graduate who will complete her Criminal Justice degree next month.
She's a first-generation college student on the Phi Theta Kappa Honor Society Leadership Team, the Campus Safety Advisory Committee, CSTEP, TRIO, and recipient of the Sheriff's Department Scholarship and the New York State Organization of Bursars and Administrators John G. Karrer Scholarship.
Saray will transfer to Syracuse University where she will major in Political Science, then enroll in its Law school. Her goal is to become a federal prosecutor.
Maxwell Sheer
Maxwell is a single father who enrolled at OCC 13 years after graduating from Baldwinsville High School.
He completed his Nursing degree in 2023 at age 34.
He now works at SUNY Upstate Medical University.
Mohammad Afsar
Mohammad is a first-generation college student who started at a four-year school in New York City before coming to OCC.
Organizations he is part of includes the Phi Theta Kappa Honor Society, C-STEP, Peer-to-Peer Mentoring, Meg O'Connell Social Justice Scholars, and a Work-Study student at the Learning Center.
Mohammad wants to become a Nurse Practitioner.
If you are able to support students between now and the end of the year, you can do so by clicking on this link. We'll continue to highlight stories of students who have been impacted by your support.