on
News Briefs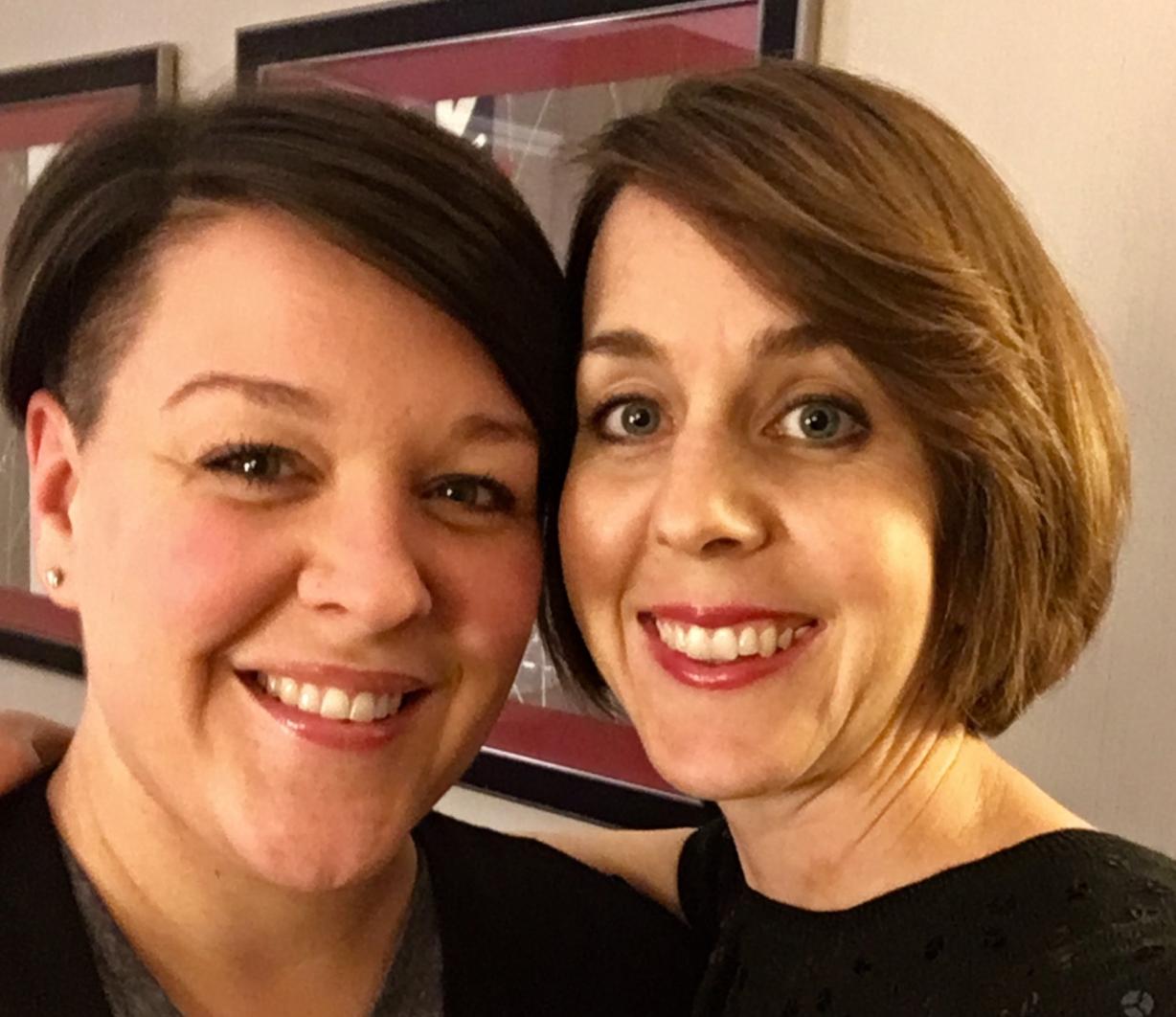 If the COVID-19 vaccine developed by the Pfizer biopharmaceutical company becomes one of the solutions to the pandemic, an Onondaga Community College professor and her wife will have played a critical a role in its development. Sociology Professor Dr. Annie Tuttle and her wife Melissa took part in the COVID-19 vaccine trial which was administered by SUNY Upstate Medical University's Clinical Research Unit. "We discussed the risks and decided it was important to do our part during this time and help save lives. We want to get our community back to business as quickly as possible," said Annie.
Upstate put out the call for volunteers in July. Melissa, who is a Nurse Practitioner, discussed with colleagues how the process worked and shared the information with Annie. They believed in the science, trusted the best people were working on the development of the vaccine, and decided to participate.
Annie and Melissa would be participating in what is referred to as an 'observer-blind study,' meaning some individuals would receive a placebo and others a vaccine. The majority of the study team would not know which individuals were receiving which. The study happened in two parts with volunteers receiving a vaccine or placebo, followed by a booster shot 21 days later. "After the first vaccine we both felt fatigued but it only lasted until the next morning," said Annie. "After the booster shot I didn't feel any symptoms, but Melissa had mild, flu-like symptoms for 24 hours. We are pretty sure she had the vaccine but I am not sure if I did."
They may never know if either had the placebo or the vaccine, but they are honored to have been a part of a study which could help end the crisis. "Melissa and I wanted to be able to look back and say we did our part. We knew that in order for the pandemic to end we needed a vaccine. We were willing to be part of the study to help find a solution. We really hope once the vaccine is approved everyone will take it. That will make participating worth it!"