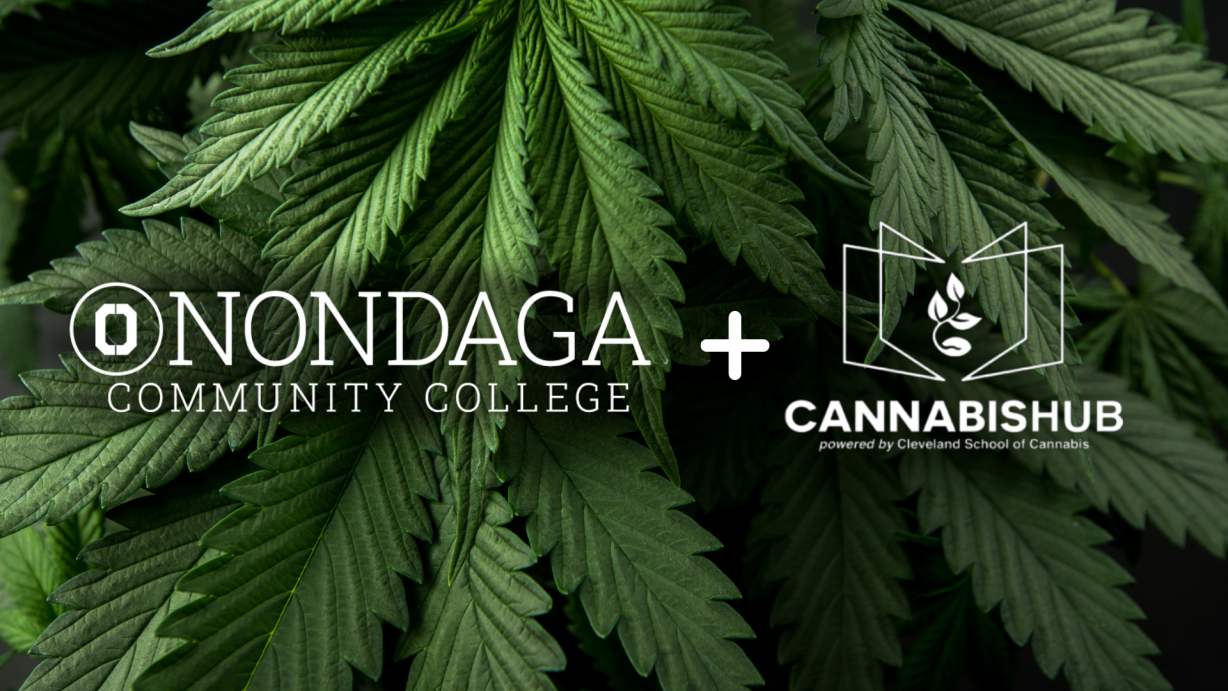 Onondaga Community College announced today it is offering a Cannabis Education Program, giving students an affordable pathway into a growing industry that is projected to create up to 60,000 jobs across New York State by 2027. The program is offered in partnership with the Cleveland School of Cannabis.
This program offers a comprehensive introduction to the cannabis industry while focusing on cultivation, dispensary training, and extraction. Students can earn a workforce certificate in one or more of the following areas of study:
Cannabis Cultivation Science - learn about horticulture, cannabis growth, pest remediation, and the science of glandular trichome.
Cannabis Dispensary Training - focus on dispensary operations, CBD, the history of cannabis, advocacy, and terpenes and cultivars.
Cannabis Extractions - learn about edibles, mechanical extractions, ethanol hydrocarbon extractions, CO2 extractions, and post processing.
Classes are delivered entirely online and self-paced. There are no traditional start and end dates, giving students the ability to complete the program on a schedule which works for them. Instruction is customized to align with the rules and regulations of New York State.
The first 5 students who register for the program before February 3 will receive 30% off tuition costs.
"The Cleveland School of Cannabis is recognized nationally as a leader in cannabis-related education. We are excited to partner with them and give our students an opportunity to learn what they need to know to begin their career in a rapidly growing industry," said OCC President Dr. Warren Hilton.
"By expanding its education into the cannabis space, President Hilton an the OCC team are providing a bridge into a new frontier for those communities we as academic institutions have been called to serve. The cannabis industry is going to be enormous and well-educated employees are going to fuel the growth. We are honored to play such a significant role and help to deliver academic service where a need has been identified," said Cleveland School of Cannabis President Tyrone Russell.
"As a graduate of the Cleveland School of Cannabis (CSC), I was hired as the first Cultivation Manager at Certified Cultivators, one of Ohio's top multi-tiered cannabis facilities. A year later, I was promoted to Director of Sales and Marketing, and then to Production and Operations Manager in October 2022. Our employees take CSC's asynchronous programs at their own pace as part of the onboarding process to develop the skills they need to enhance their work environment. Thanks to the convenience of online learning, they can complete their assignments anywhere with a computer," said Brendan Baumann, Production/Operations Manager, Certified Cultivators.