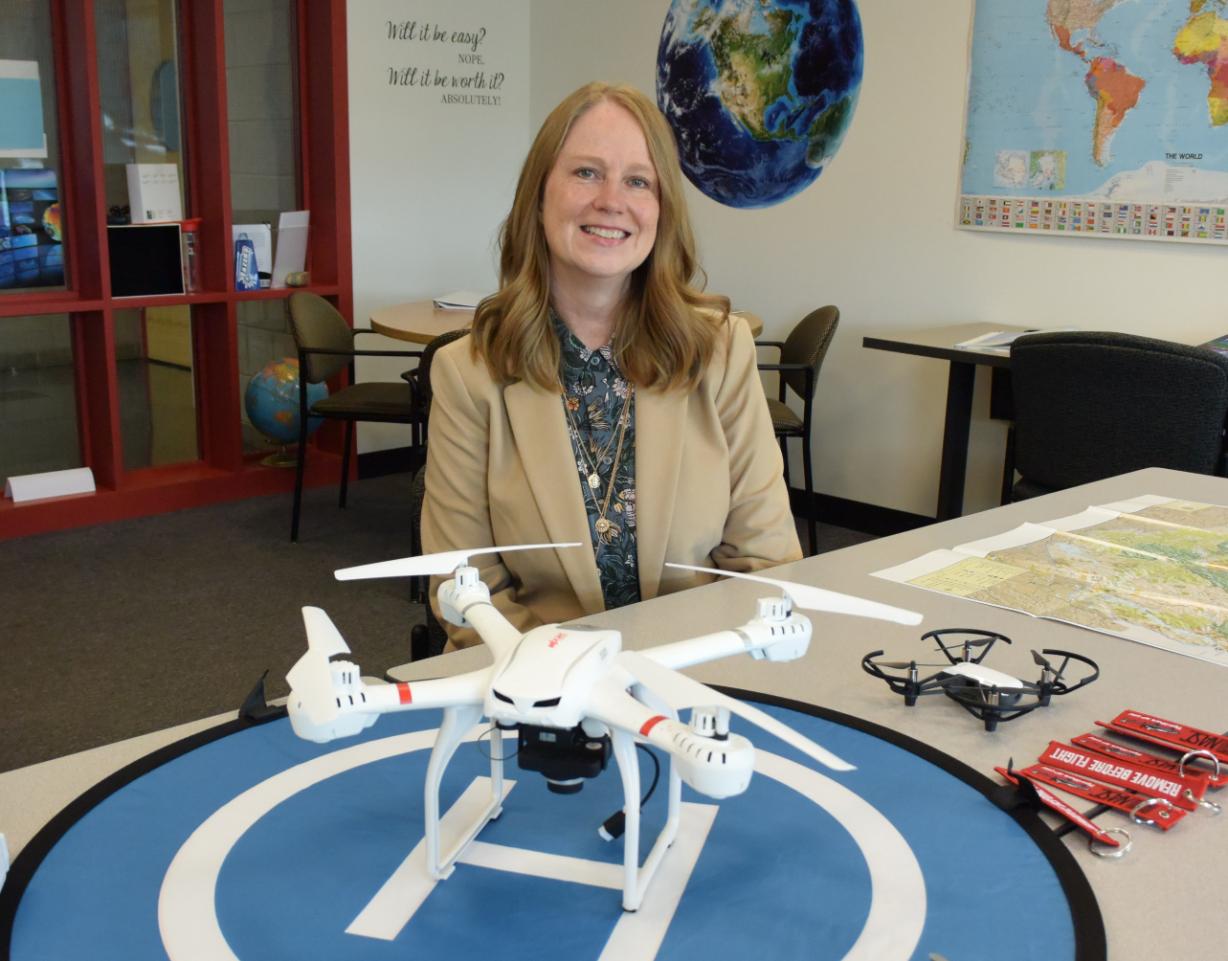 Buffy Quinn's professional life in both the private and public sector has been centered around her love of map making, and now she's sharing her passion on a national stage. Quinn is known on the Onondaga Community College campus as Assistant Dean of Natural & Applied Sciences. On July 1 she gained another title when she became a Senior Team Member and Assistant Director of the National Geospatial Technology Center of Excellence, or GeoTech Center as it is often referred to. "I'm so honored and so excited to be a part of the GeoTech Center. I'm happy to have the opportunity to help educators and be their cheerleader."
The GeoTech Center provides educational resources to geospatial educators across the country, whether they teach in elementary schools or universities. Underneath the GeoTech Center umbrella are specialized groups which provide educational resources for that specific subject which is considered to be a high priority by the National Science Foundation (NSF). Because of the GeoTech Center's national profile, it has the resources to understand what related industries need and help teachers customize their instruction accordingly.
Quinn was asked to join the GeoTech Center by Vincent DiNoto, who is its Director and Principal Investigator. "Many years ago I applied for a grant through NSF. He was my assigned mentor and I've worked closely with him ever since." 
As an officer with the GeoTech Center, Quinn will work on a variety of initiatives, including planning for National GIS Day which will be celebrated November 16. GIS stands for Geographic Information System. The purpose of the day is to build an understanding of GIS across the country and worldwide. "This is a technology I know can have a life-changing impact because it did for me. This is a career that can give a student a family-supporting wage. There's job security, it's high tech, the working conditions are good, and it's only going to grow."