on
Succeeding @ OCC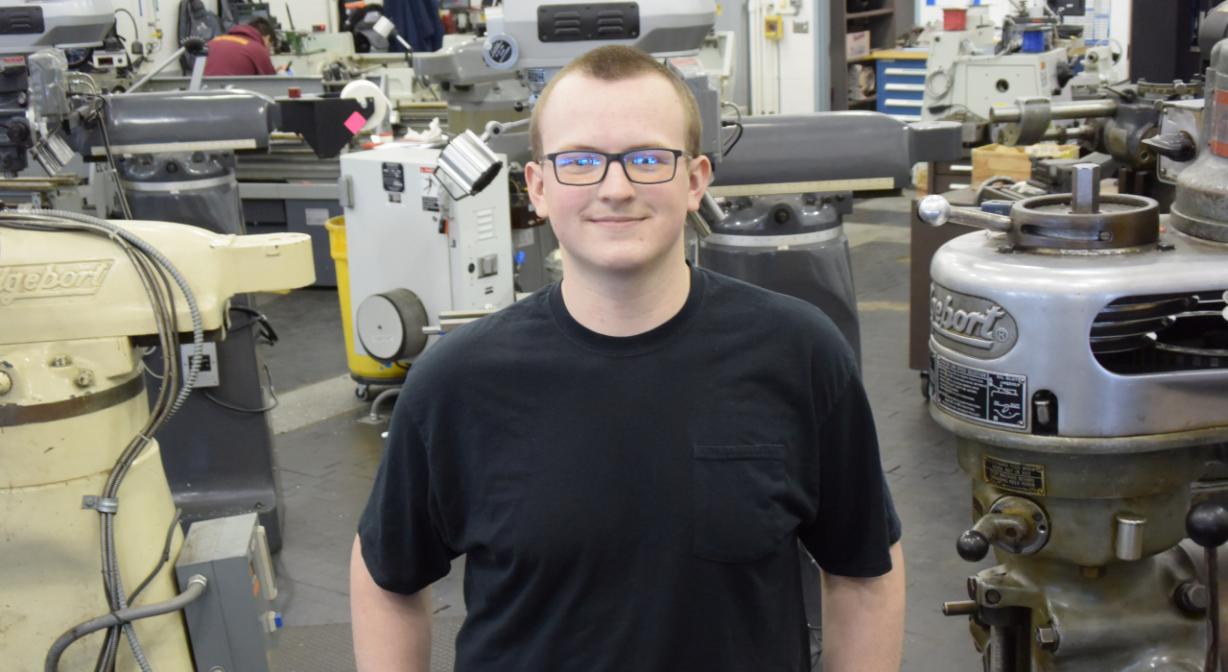 In less than three months, Cooper Dawson will earn his associate degree in Mechanical Technology and walk into a full time job at Novelis, an aluminum mill in Oswego. "I'm super excited. It feels really good. A year ago I had no idea what I wanted to do with my life. I have a starting point and I can only go up form there. The wages are fantastic. I couldn't ask for a better job one year after high school."
Dawson is part of the P-TECH program. P-TECH stands for Pathways in Technology Early College High School. It's a program that provides high school students the opportunity to work toward their high school diploma and associate degree simultaneously, and provide them a pathway to an in-demand job. 
After spending his freshman and sophomore years at a STEM-related high school in Spokane, Washington, Dawson and his family moved to Oswego. He began staking P-TECH classes at OCC in the fall of 2019. He earned his his school diploma from Oswego one year later and became a full-time student at Onondaga Community College.
His participation in P-TECH put Dawson on Novelis' radar. He took a tour of the plant and thought 'this is kind of cool.' He came back for a job shadow opportunity 'and loved it even more.' Last summer he did an internship there and was hooked. "I had a ton of fun and learned quite a bit."
While taking classes at OCC, Dawson has developed rewarding relationships with faculty in his degree program. "We have mutual respect for each other and it makes a difference. It's helped my learning. I know they respect me and I give them 100% respect back."
By this summer Cooper will be working as a Mechanical Technician at Novelis. For someone who grew up wanting to know how things work and was constantly repairing broken items, he's found a home. "If you enjoy the process of making things, fixing things, or building things, you're going to like this program. P-TECH is perfect for you."