on
On Campus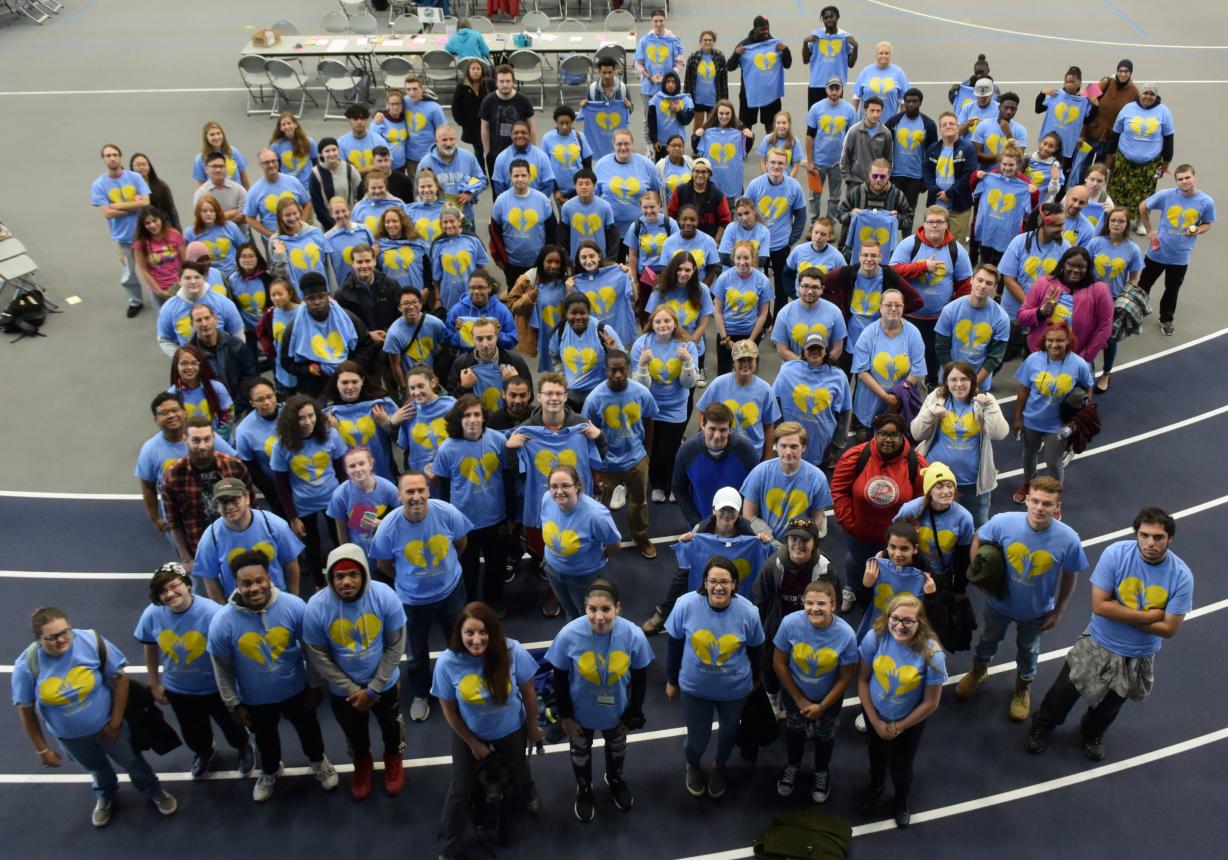 Members of the OCC campus community came together to give back as part of the annual "Onondaga Day of Service." Students, faculty, and staff took advantage of opportunities to assist through both on-campus and off-campus projects. A total of 161 students and 35 employee volunteers participated! The list of accomplishments included:
66 dog toys made for Helping Hounds Dog Rescue
5 fleece blankets made for Vera House
160 peanut butter & jelly sandwiches made for Samaritan Center
355 Happy Fall cards for Meals on Wheels recipients
162 Thank You cards for patients at the Veterans Hospital
There were also:
30 volunteers at the Rescue Mission Warehouse sorting donations
12 volunteers picking up litter in the areas surrounding campus
5 volunteers assisting with cleaning at the Southwest YMCA
6 volunteers sorting, cleaning, hanging, and packing clothes at the Suited For Success career closet
8 volunteers painting at the downtown Rescue Mission
12 volunteers assisting with a food drive for Eastern Farm Workers Association
22 volunteers who served a meal at the Samaritan Center
Thank you to everyone who participated and made a difference in the Syracuse community!