on
Alumni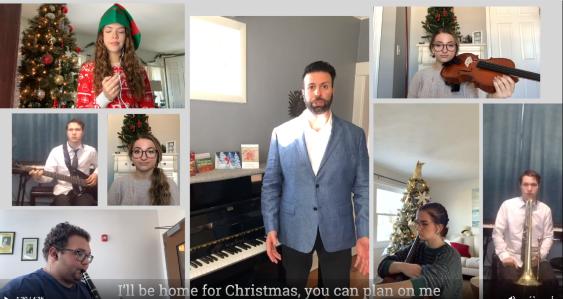 With the COVID-19 virus so prevalent in our every day lives, there may not be a more appropriate holiday song for 2020 than "I'll Be Home For Christmas." With that in mind, Alumnus and Opera Singer Dinyar Vania, '99 teamed up with current Onondaga Community College Music students virtually for a rendition of the song. Vania was joined by the following students:
Sam Pohoreskey - trombone and bass guitar
Hadassah Johnson - background vocals
Lexi Jenkins - viola and background vocals
Meghan Lambert - cello
Ricardo Deleonabreu - clarinet
Chris Cooley - guitar
The performance was coordinated by OCC Music Department Chair Rob Bridge.
You can watch and listen to the production, including a special introduction by OCC President Dr. Casey Crabill, by clicking on this link.
Happy holidays to all!