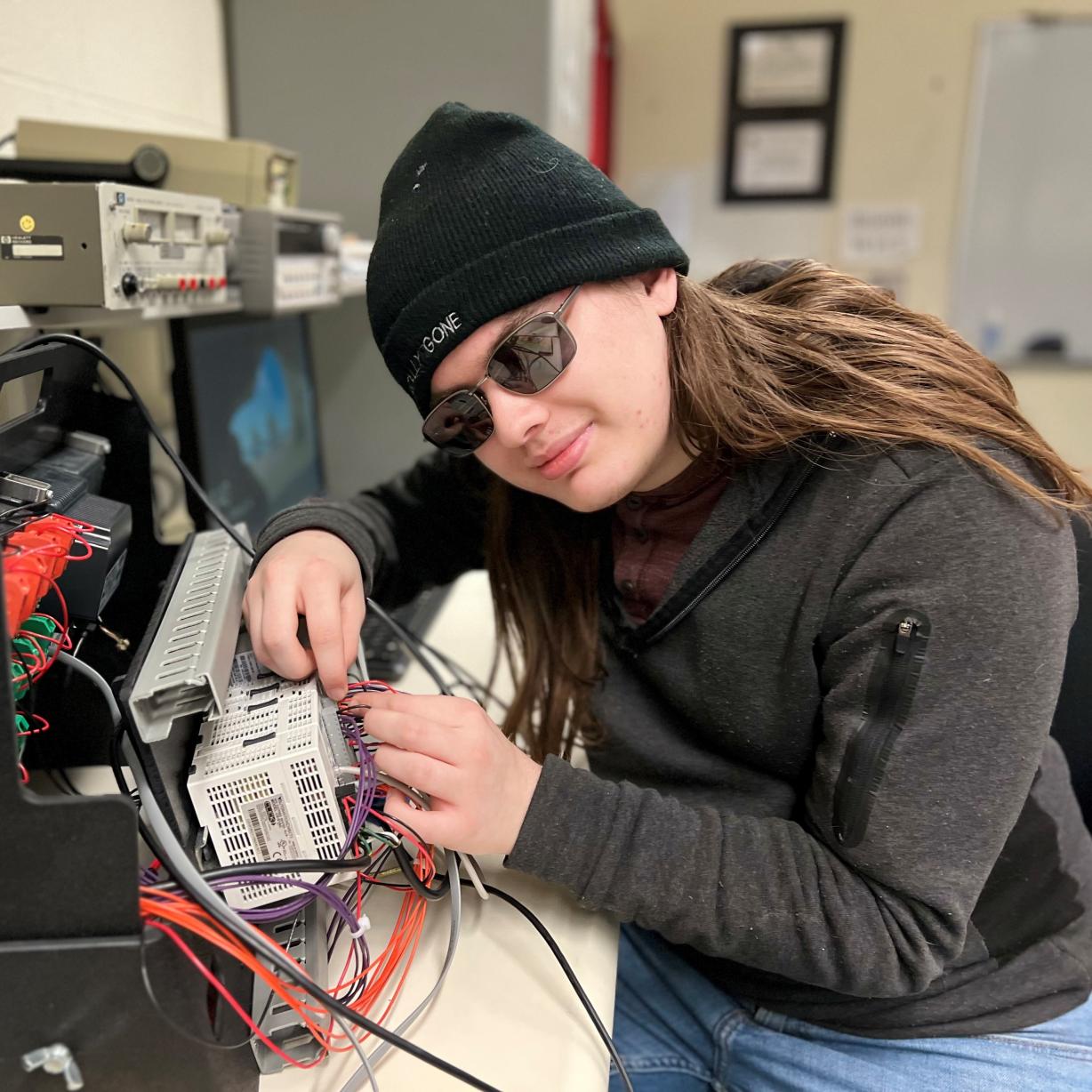 Five years ago Maksymilian Suchomski was riding the school bus home when he pulled a complex piece of technology, known as a wifi router motherboard, out of his backpack and began working on it. "I was taking it apart for fun. One of my friends saw me and said 'if you have that in your bag you would like the P-TECH program.' He told me about it, I researched it and applied, and I got in."
P-TECH stands for Pathways in Technology Early College High School. It's a program that provides high school students the opportunity to work toward their high school diploma and associate degree simultaneously, and ultimately a pathway to an in-demand job.
Suchomski chose the Electrical Technology degree program, began taking college classes while at Central Square High School, earned his diploma in 2022, and is now a full-time student at Onondaga Community College.
He's doing a career-related internship at Davis-Standard in Fulton and will earn his degree this May. He plans to enter the workforce with his two-year degree with the hope an employer will help pay for any future education so he can avoid debt. "The P-TECH program has definitely been good for me. It's accelerated and it's harder, but if you can do it it's worth it."
There's one more interesting thing about Suchmoski... his name:
Maksymilian - His first name is his father's middle name and is the Polish version of Maximilian.
Alojsy - It's Maksymilian's middle name. It was his grandfather's first name and is Polish for Alex.
Suchomski - His last name is pronounced sue-HUM-skee and, like the rest of his names, is Polish. Best of all, it was the most challenging of all of his names to pronounce correctly. "I didn't get it right until I was about 12 or 13. I was sitting at the kitchen table with my dad and he got me to say it correctly."