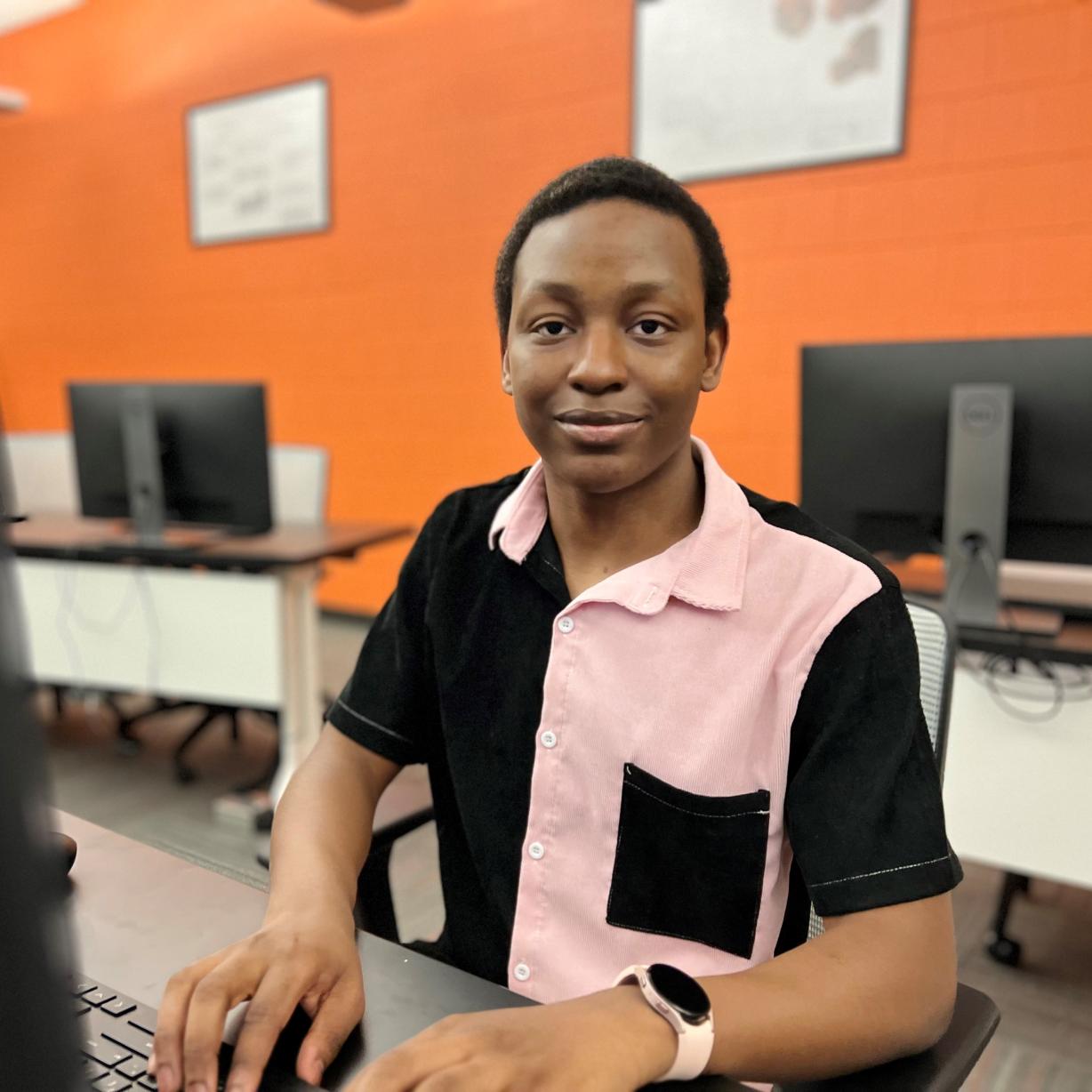 The decision to choose the P-TECH program was an easy one for Muhina Mberwa. "I saw an opportunity to earn college credits in high school and get my college degree for free. I thought 'free college and I can do something I want? Why not!'"
P-TECH stands for Pathways in Technology Early College High School. It's a program that provides high school students the opportunity to work toward their high school diploma and associate degree simultaneously, and ultimately a pathway to an in-demand job.
Mberwa always enjoyed experimenting with computers and learning coding. In 8th grade he attended a career expo at PSLA at Fowler. That's when he started hearing about a computer-related college degree program which he could begin pursuing in high school.
Mberwa began taking college classes during his sophomore year at PSLA at Fowler. Through P-TECH he was enrolled in Onondaga Community College's Computer Information Systems program.
While in high school he also became part of National Grid's "Grid for Good" program which provides training and employment opportunities for socio-economically disadvantaged young people. Mberwa is a first-generation college student who moved to the United States from Kenya at age one. "Grid for Good has been great for me. I have a mentor in National Grid's IT Department who helps me with anything I need from building a resume to finding connections in businesses."
Mberwa graduated from PSLA at Fowler in 2022 and is now a full-time student at OCC. He hopes to get an internship at National Grid this summer, then return to OCC for his final year. His career goal is to build web sites for companies. When he gets there, he'll be grateful for the foundation the P-TECH program gave him. "The people in P-TECH are very helpful with deciding what you want to do, and giving you school supplies. It's a very nice program to get into. You don't have to worry about loans or debt."