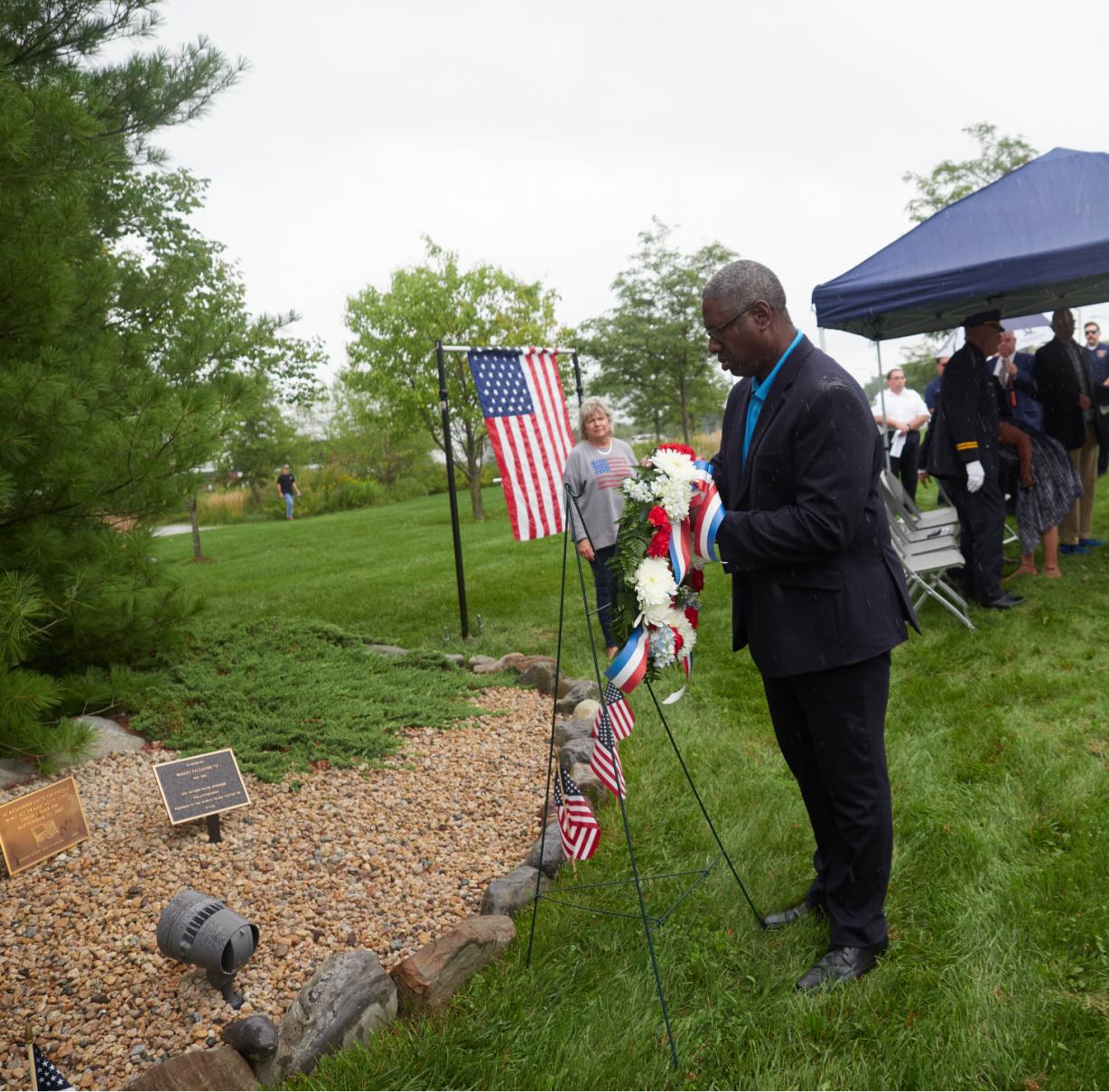 Onondaga Community College's campus community paused Sunday afternoon to remember the victims of the 9/11 terrorist attack on the 21st anniversary of one of the darkest days in our nation's history. A remembrance ceremony was held at the College's 9/11 site outside the Whitney Applied Technology Center.
The site includes a white pine tree which represents a symbol of peace in the Native American culture. There are also bronze plaques honoring two victims with OCC connections. Wendy Faulkner, a 1972 graduate of OCC and one of the College's distinguished Alumni Faces honorees, died at the World Trade Center. In 2017, Dennis Burgos passed away. Burgos was a beloved member of our Campus Safety and Security Team. Prior to coming to OCC, Burgos was a New York State Trooper who was sent to New York City on September 11th and spent several weeks there. He would contract lung cancer and pass away after a courageous battle.
Speakers during this year's ceremony included Director of OCC Campus Safety and Security Jeff Peckins, Onondaga Hill Fire Department Chief Sam Garofalo, Student Veteran Craig Osbeck whose service in the United States Army included deployments to Iraq and Afghanistan, and OCC Vice President and Chief Diversity Officer Eunice Williams.
Professor Dr. David Rudari, D.M.A. performed the National Anthem and God Bless America.