on
News Briefs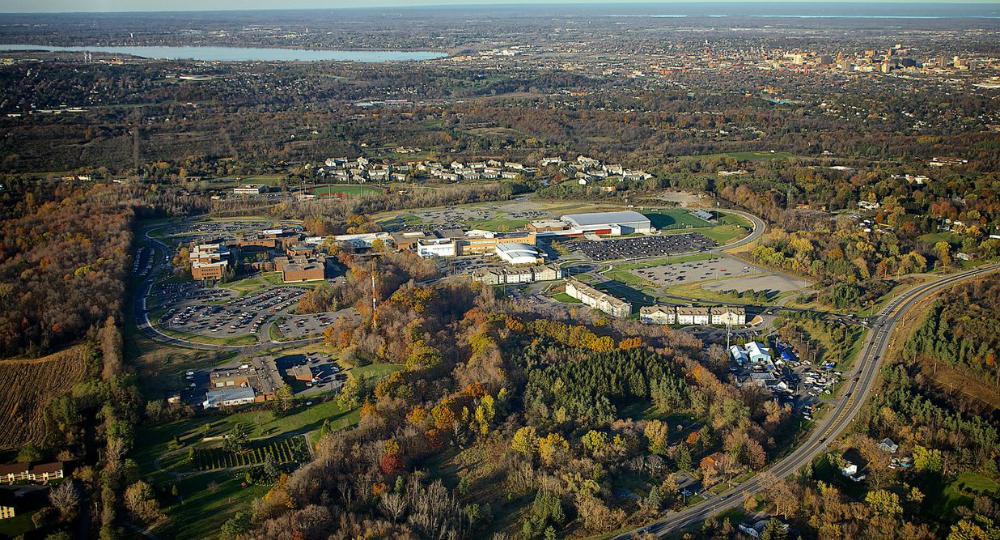 Onondaga Community College leaders are taking a close look at improving teaching and learning spaces as they construct the next Facilities Master Plan. "We have a beautiful campus with upgraded facilities," said Sarah Gaffney, OCC's Vice President of Finance. "In this plan we are really focused on the aesthetics of our learning environments."
During a public forum held in December, consultants working on the Facilities Master Plan held an interactive discussion with members of the campus community. They listened to ideas and shared renderings of future possibilities including:
A digital newsroom in the Whitney Applied Technology Center.
The relocation of the Barnes & Noble bookstore from the Whitney Applied Technology Center to the Gordon Student Center.
The relocation of The Learning Center from the Gordon Student Center to Coulter Hall.
"The idea of moving The Learning Center to Coulter Hall came from student conversations," said Gaffney. "Students told us it was in an out-of-the-way spot in Gordon. Moving it to Coulter would makes sense, putting it under one roof along with the library and other student support services."
The Facilities Master Plan will be completed during the spring semester. OCC puts together a new Facilities Master Plan every five years.