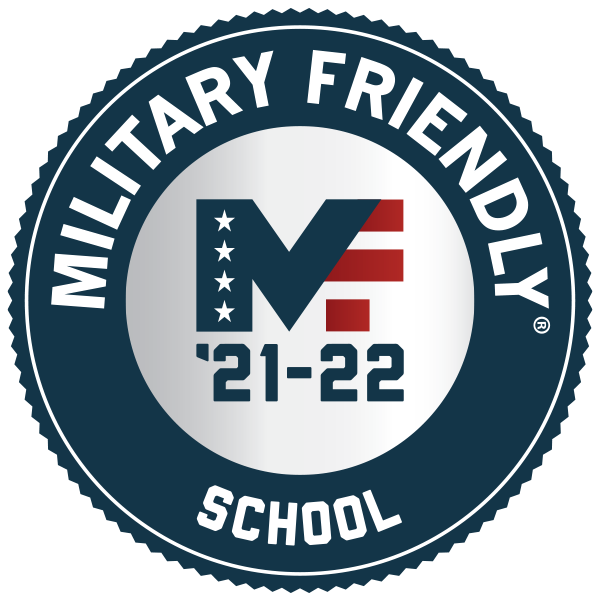 Onondaga Community College has been named a Military Friendly School for the 2021-2022 academic year. The designation is awarded based on institutional survey scores combined with the ability to meet thresholds for student retention, graduation, job placement, loan repayment, persistence (degree advancement or transfer), and loan default rate for all students and, specifically, for Student Veterans.
OCC has a dedicated space for Student Veterans. The Office of Veterans' Affairs is located on the second floor of Coulter Hall at the top of the main stairwell in room C217. The office is led by Steve White who spent four years in the United States Marine Corp before going to college. He oversees services provided to more than 200 GI Bill recipients who are Veterans and dependents of Veterans. "OCC is Military Friendly because our President, Casey Crabill, thinks their service to our country has earned them the services we provide. For Student Veterans, the transition from service to school is significant. We are grateful to be able to provide a single point of contact for Student Veterans from the time they apply to college until graduation," said White.
In the last three years three Student Veterans have earned their degrees from OCC and transferred to Ivy League schools.
Devlin Babcock, Cornell University
Trevor Warner, Cornell University
Seth Bae, Harvard University and Brown University
The Military Friendly designation is handed out annually by Military Friendly which is owned and operated by VIQTORY, a service-disabled, veteran-owned small business.