on
Succeeding @ OCC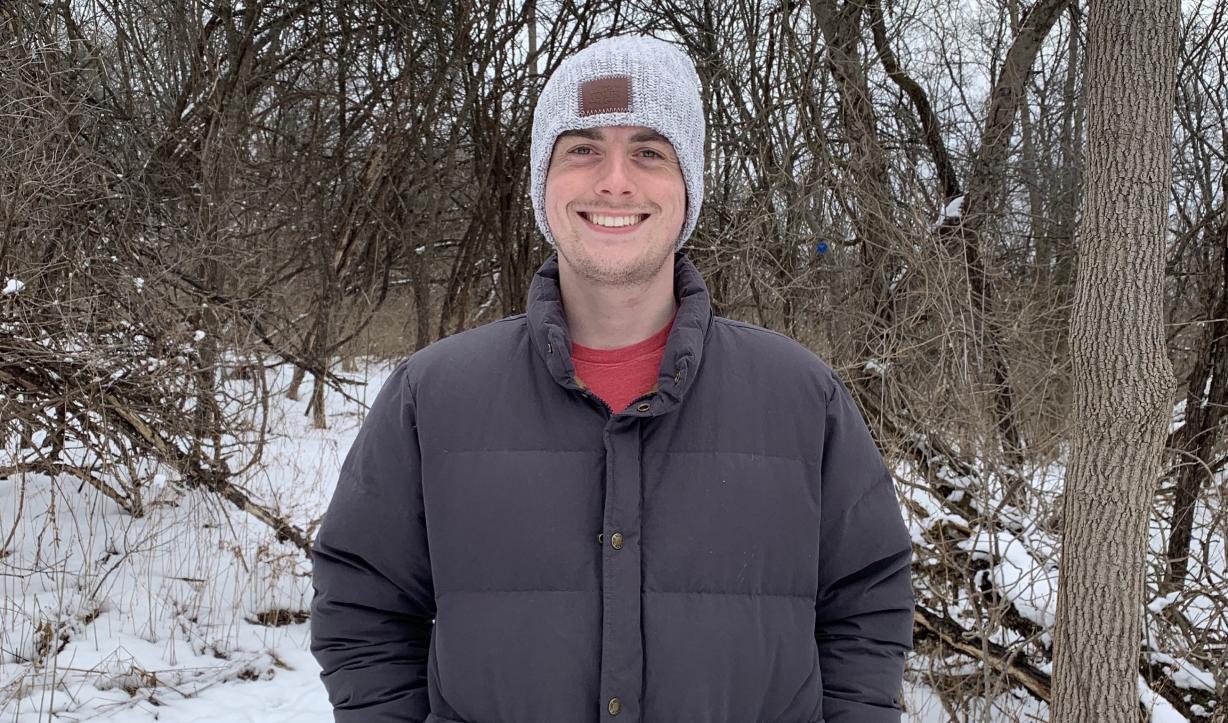 Devlin Babcock was nowhere near the top of his class when he graduated from Oswego High School in 2013. But look at him now! He's about to earn his Engineering Science degree from Onondaga Community College, then transfer to Cornell University where he will major in Electrical and Computer Engineering. "Getting into Cornell means a lot to me. I wasn't a very good student in high school. It feels nice to be able to turn that around."
Babcock entered the United States Navy after high school and spent five years serving his country. He was an Aviation Electrician, performing maintenance on MQ-4C Triton drones. After his honorable discharge, he moved to Syracuse where his girlfriend lived and began attending OCC. "I knew I wanted to go to college after the Navy. OCC seemed to be the best fit for me."
When Babcock wasn't in class he could usually be found in OCC's Office of Veterans' Affairs where he served as a work-study student. He used the money he made there and funding from the GI Bill to pay for his college education. "All of my professors at OCC were awesome. Between them and the support I received in the Veterans' Office, it all really set me up for my success," said Babcock. "We witnessed first-hand Devlin's work ethic and dedication to his studies. He's an outstanding young man and we are very happy for him," said Steve White, Director of the Office of Veterans' Affairs.
Cornell University's Engineering program is ranked number one in the prestigious Ivy League. When Babcock completes work toward his Electrical and Computer Engineering degree there, he plans to once again work with drones. This time it will be from the engineering perspective rather than maintenance.
Babcock was featured in an OCC promotional video. He appears at the :07 second mark. You can watch him by clicking on this link.