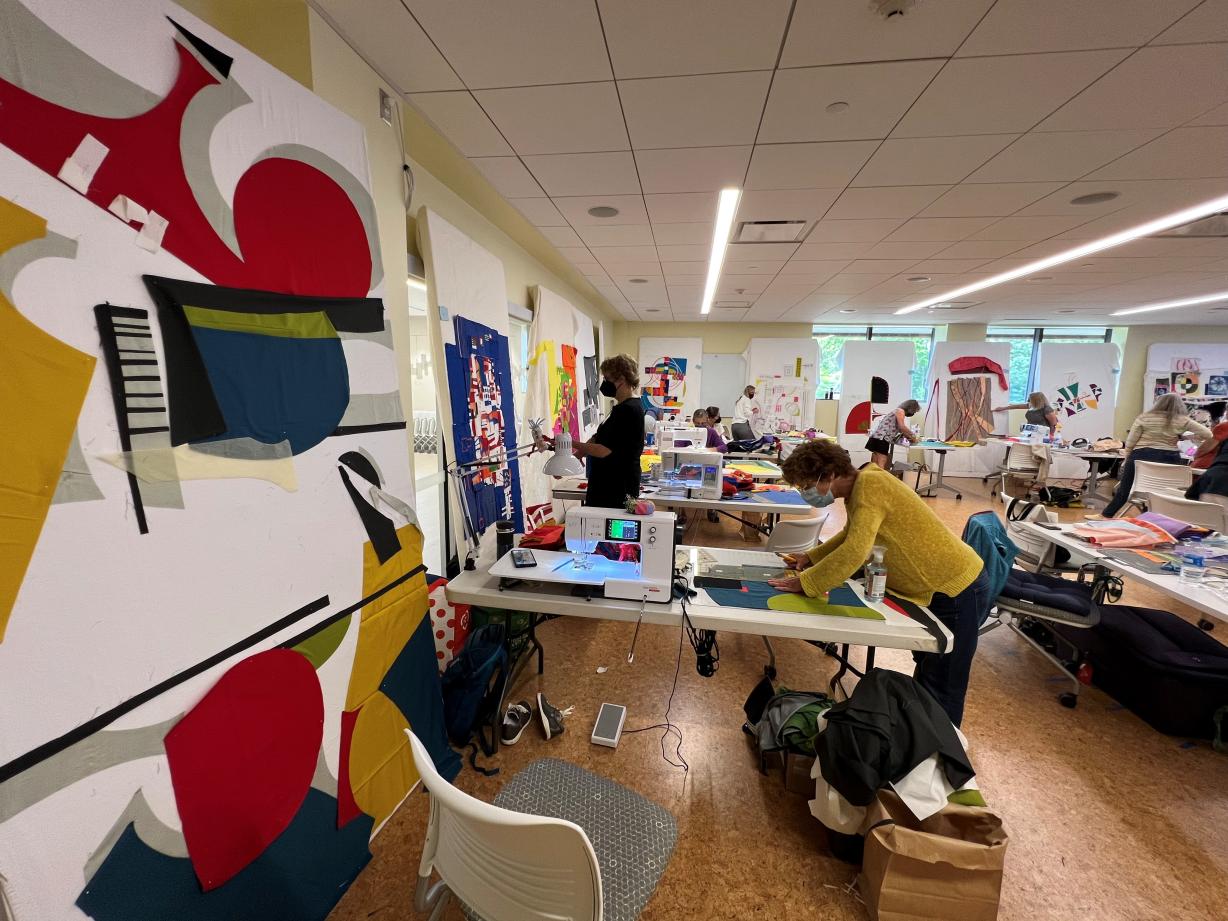 Sewing machines and colorful fabric could be seen in all corners of the Onondaga Community College campus for two weeks in July, marking the return of Quilting by the Lake (QBL). The quilting conference was absent for two years due to Covid. "We were so happy to be back. Everyone was thrilled. This is a special community of people who love getting together," said Davana Robedee, Program Director at the Schweinfurth Art Center in Auburn.
QBL is one of the longest running quilting conferences in the country. In began in 1981 as a four-day event in Cazenovia and has blossomed into two one-week sessions held across the OCC campus. Activities happen in the Coulter, Ferrante, and Academic II buildings. Conference attendees also have the option of staying in the residence halls and eating in the cafeteria. "It's really beautiful here. All of the spaces we are in are wonderful." Whether you are in a class, a lecture, or another type of activity, the atmosphere is relaxed wherever you go. The highlight of each week is the Friday night Show & Tell program.
OCC's Events Team hosts hundreds of events on campus annually. If you are interested in having your event on the OCC campus, contact Events Director Sara Conway by email at s.j.conway2@sunyocc.edu or by phone at (315) 498-6050.