on
News Briefs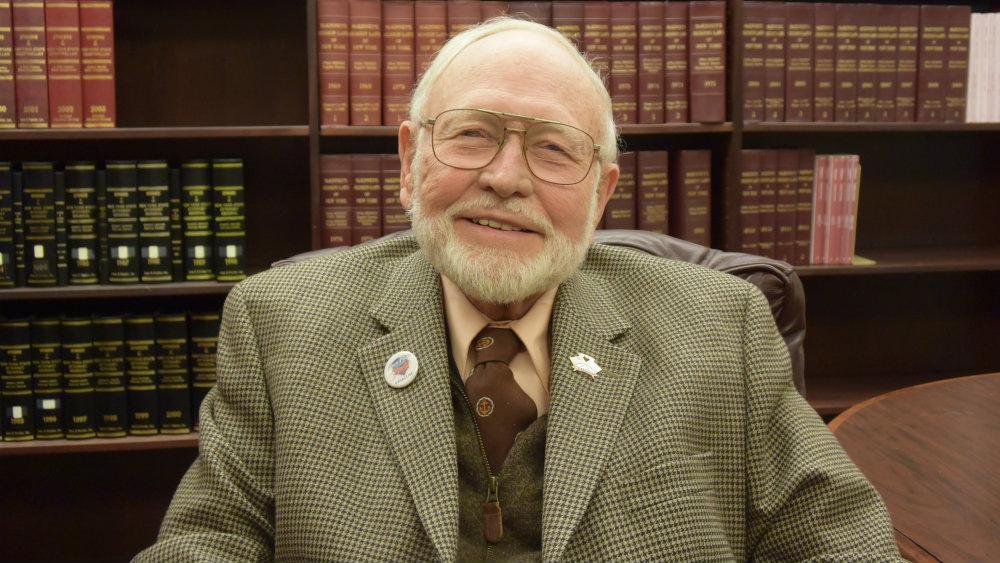 Onondaga Community College Trustee Emeritus Donald Mawhinney Jr. passed away this week at the age of 94. His role in the creation and growth of OCC can not be overstated. Mawhinney was a member of the College's Board of Trustees for over 55 years and was the longest serving trustee in the United States and Canada. The building known as "Mawhinney Hall" on the west side of campus was named after him in 2006.
Mawhinney was born in Syracuse in 1926. He graduated from Nottingham High School and enlisted in the U.S. Army where he served his country during World War II. After completing his service he earned a bachelor's degree from Hamilton College, a law degree from Cornell University, and began his distinguished career as an attorney. In 1958 he became a member of the Onondaga County Board of Supervisors (now known as the Onondaga County Legislature) and three years later was appointed a founding trustee of OCC. The College opened its doors to students in 1962.
Mawhinney attended his final meeting as a member of OCC's Board of Trustees in June 2016. A resolution was passed in recognition of his extraordinary service to the College. He was awarded Trustee Emeritus status and received a standing ovation. As he was being honored, he shared the following message with his colleagues: "I want to thank so many of you in this room who have worked so hard for the College. It's been a real community effort. It's been a great privilege being with all of you people on the board and having the chance to serve students, faculty, the administration and the community."
Onondaga Community College thanks Donald Mawhinney for his remarkable service to the College and lifelong dedication to all of Central New York.