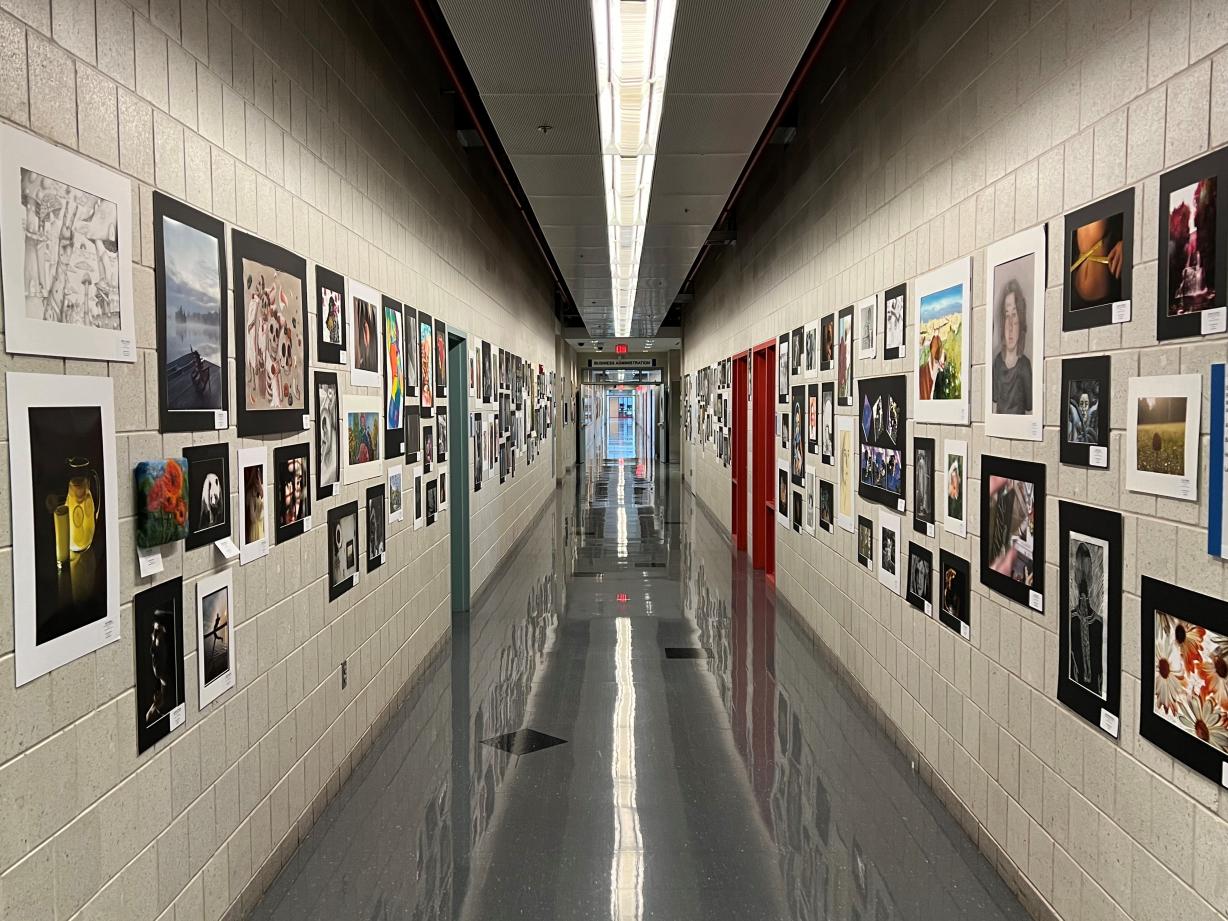 If cold temperatures and lack of sunlight have you feeling the winter blues, there's a remedy on the OCC campus. The award-winning work of area junior and senior high school students is now lining the halls of the Whitney Applied Technology Center with the installation of the annual CNY Scholastic Art Show.
Walk through all three floors of the building and you will see amazing creativity from students spanning a 13-county region. Everything on display has earned the designation of either Gold Key (first place), Silver Key (second place), or Honorable Mention. The building-wide display is open to the public from now through the first week of March.
Congratulations to all of the honorees!