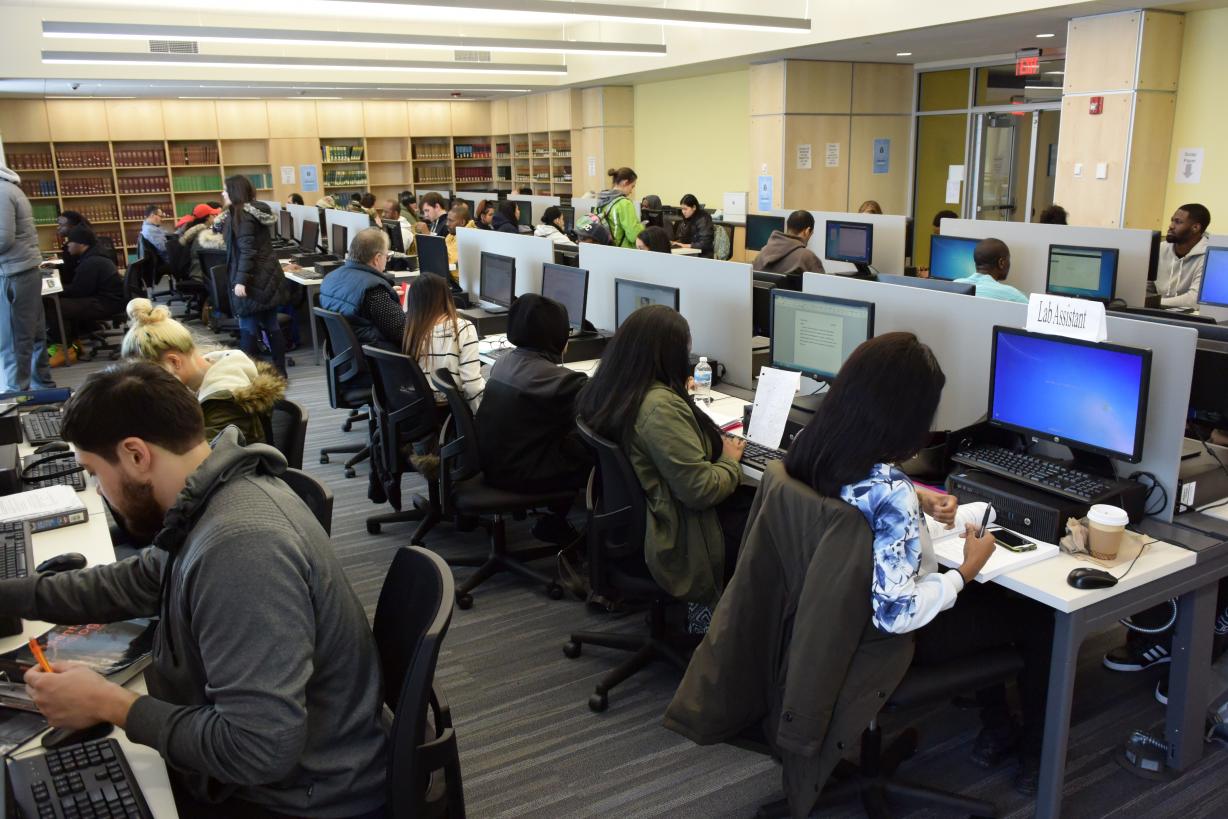 It's the weekend, your homework is out of the way (or completely ignored) for the moment, and you just want to kick back and relax. However, the problem is, what to do? Maybe you're sick of heading out into the city on weekends, or perhaps you're in the mood to watch something for free instead of paying to see the newest blockbuster in theaters. Perhaps it's as simple as not having a car to use, or being a loner without any friends to hang with, you poor soul.
Well, no matter what the reason, OCC offers a few amenities that'll pique your interests. From movie rentals to music, Coulter Library has everything necessary to brighten up any dull period between study breaks.
Lights, Camera, Action!
Did you know that Coulter Library offers DVDs for rent? On the second floor of Coulter library, in between the two entrances is a small shelf that displays the recommended books of the month. Nestled in between the works of contemporary authors are a bunch of recent releases that you can borrow for up to seven days at a time. If that selection doesn't quench your thirst for action and romance, the left side of the library is dedicated to movies of all kinds, from the Lord of the Rings series to such classics as The Rocky Horror Picture Show or the History Channel's entire collection of WW2 videos.
My recommendation is A Clockwork Orange by famed director Stanley Kubrick. Based on a short novel, this shocking film follows the life of a British youth as he engages in acts of crime and violence. It's a beautifully shot film that any photography or film major should see at least once. Not for the faint of heart!
Fifteen Minutes of Fame
Right next to the movies is a section on music. From musical documentaries to CDs, the library offers hours of tantalizing sound to fill your weekend. Such notable artists such as Def Jam, Aerosmith, and Janelle Monae await you, alongside many audiobooks to choose from. The display also has a few choice examples that you should check out.
My favorite album, Metallica by the namesake band, is my recommendation. If you haven't heard Metallica, crawl out from under that rock and treat yourself, you won't be disappointed, trust me
Free Wi-Fi
While the entire campus has wireless, the entire campus doesn't have free computers to use, let alone usable printers. Coulter has a ton of computers to use, mostly in the library but also in the computer lab across from the library. If you have a project to type up or a report to print, you'll find no shortage of open seats to sit yourself in. But beware, printing isn't free, and if you go over your allowance, you'll have to pay yourself, and no one wants that!
The Quiet Place
In the back of the library are study rooms for use. Much like the Learning Center but without the tutoring, you can rent these rooms for a chunk of time in order to study with friends without annoying other students. Each room has a table, a whiteboard, and even a big monitor connected to a computer for slideshows. Try one out if you decide to use your weekends for studying, you weirdo!
So you see, there are tons of things to do in the library alone, let along the rest of the campus. OCC is jam-packed with fun activities and non-study related stuff to distract you from the impending finals. Make sure to rent a movie and grab some popcorn for the weekend!