on
Succeeding @ OCC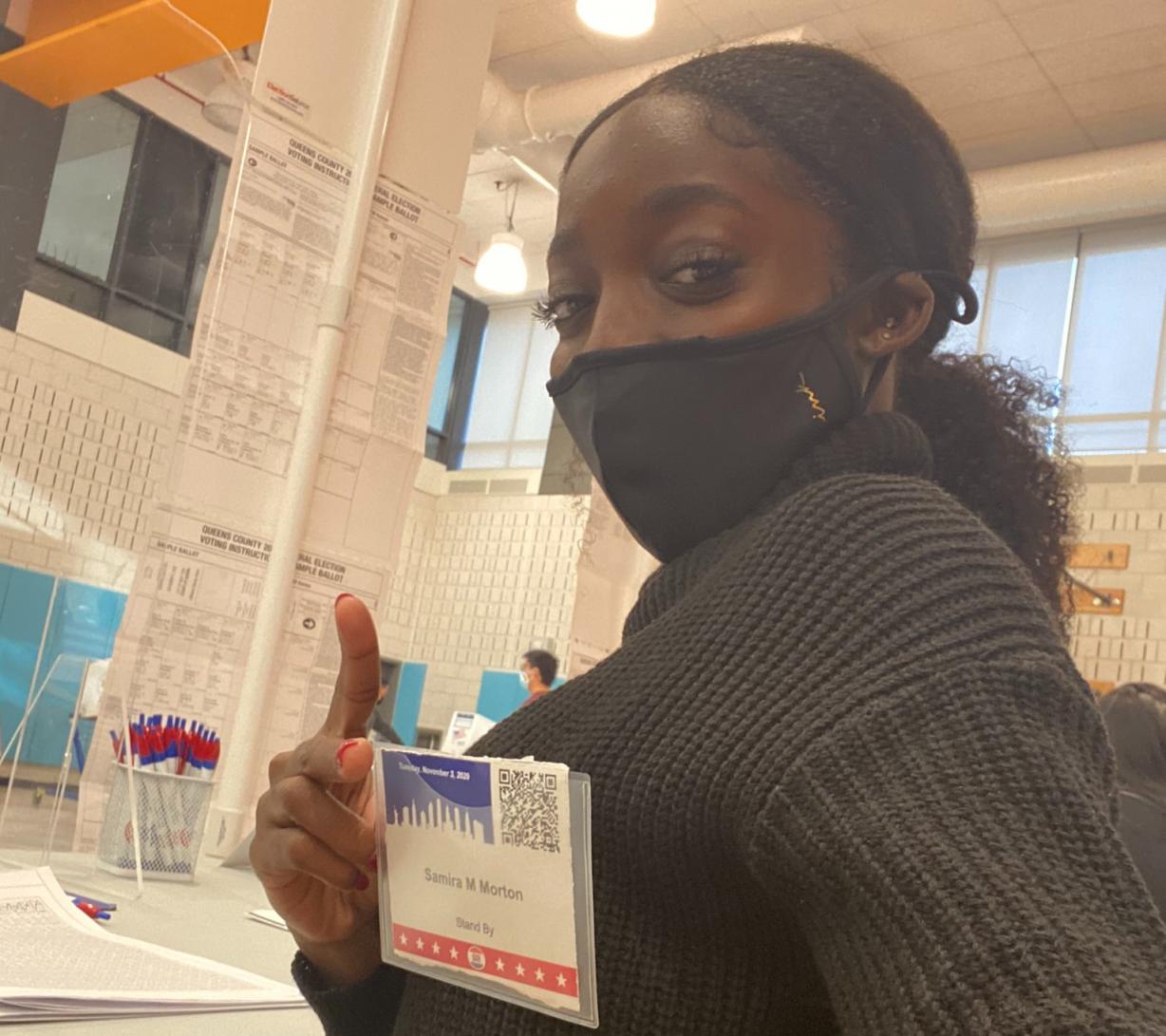 Samira Morton wants to make a difference in her community. That's why she spent election day working from 5 a.m. to 10 p.m. at a polling place in the Sunnyside neighborhood in Queens. Her job was to check-in people when they arrived and show them their ballots. "I thought it would be really interesting to be part of a historical election. We were expecting a hectic and problematic day but it was completely the opposite. There was a huge line but it worked out smoothly!"
This semester Morton is taking her OCC classes from her home in Queens. All of them are real-time remote, meaning she takes classes at specific times and can interact with her professors and fellow students. "My experience has been rather delightful. The only thing I miss is not being able to go to my professor's office for one-on-one help or the Learning Center for in-person help."
Morton started taking classes at OCC in 2014, took a break, and is now in her next-to-last semester. In the spring she will complete work toward her degree. She's considering career options and is leaning toward something in the medical field because she is intrigued with lab work and hands-on projects.
Wherever she is a year from now, she plans to be working at a polling place again on the first Tuesday in November. "It was really an interesting and very cool experience. The people I worked alongside were a pleasure to work with as well as the people who came to vote."